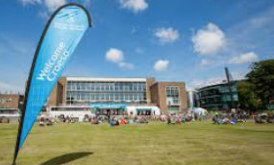 Phil Parry is a former BBC news and current affairs reporter. He is winner of the BT Wales award for journalist of the year, BT Wales TV reporter of the year and radio reporter of the year.
The senior executive at a controversial Welsh university undertaking a top-level investigation into the suspended Vice-Chancellor (VC) after disturbing facts emerged in a multi-million pound property deal, has conceded to staff it is a "difficult" time, The Eye can reveal.
We have been alone in reporting that the suspension and investigation are linked to a huge regeneration scheme at Llanelli called the 'Wellness' village.
The VC of Swansea University at the time, Richard Davies, and the Dean of his contentious School of Management Marc Clement as well as two others have all been suspended while the probe is underway.
It has also been disclosed that Sir Roger Jones, who is Chairman of the governing body at the university, has resigned from a company where Professor Clement was also a director, although we are told by a spokeswoman this is "wholly unconnected" with the current scandal.
Now Andrew Rhodes, Registrar and Chief Operating Officer, who launched the inquiry into Professor Davies and the other senior figures, has written an end of year message to bewildered staff at Swansea making clear his frustration.
In the internal email passed to us, he states:  "Obviously, I realise there is some uncertainty at the moment and this is difficult. While the internal investigation connected to the suspensions we have needed to put in place continues, I am sadly unable to explain more at the moment about why certain things have happened and what this is all about, and I do realise this may be frustrating for some of you".
Mr Rhodes adds:  "I was so pleased to get the opportunity to join Swansea University this year (2018) and while it has certainly not turned out the way I had expected or hoped, I care a great deal about this University".
He also tells staff at the troubled institution the VC's role was advertised in October, Professor Davies has announced his intention to retire, and that a selection panel is about to reconvene with interviews planned at the end of this month.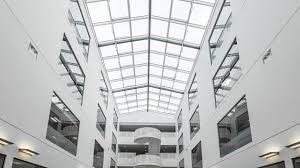 But neither Swansea nor its management school are strangers to controversies in the past.
We have exposed Steve Chan, a so-called academic who had been jailed for many years in the USA after a massive fraud yet was employed by Swansea University, before moving on to another company. 
Chan was imprisoned by a court in Boston for four years and three months, and ordered to pay millions of dollars in compensation.
His jail term was followed by three years of supervised release, after admitting one count of conspiracy to commit fraud and one count of mail fraud.
He was also ordered to pay restitution of $12,596,298.
In 1997 and 1998 Chan and others made false representation to lenders about two companies he was involved in, and more than $20 million was then promised to fund the lease or purchase of computers, furniture as well as related equipment.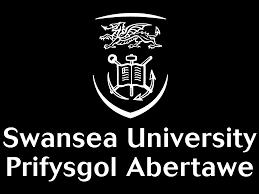 But the university has been reluctant to give information about him or his employment.
We lodged a series of questions with the institution through a Freedom of Information Act (FOIA) request, but the information was refused on the grounds the request was "vexatious".
Four of the questions we asked in the FOIA were:
What was the exact date that Professor Steve Chan of the School of Management registered for his Ph.D at Swansea University? 
What was the exact date that he undertook his viva voce examination for his Ph.D? 
Who were the members of his Ph.D viva committee (including external examiners)? 
Who approved the appointment of the supervisors for his Ph.D?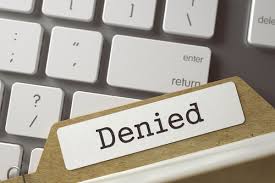 The scandalous school itself has also made the news for all the wrong reasons.
The former Dean, Nigel Piercy, left under a cloud after two turbulent years in charge, and contrary to convention, his death was not commemorated in traditional fashion by Swansea.
Professor Piercy quit more than three and a half years ago, after relentless pressure from The Eye, when he clashed repeatedly with staff, warned them the school was "not a rest home for refugees from the 1960s with their ponytails and tie-dyed T-shirts", and described trade unionists as "unpleasant and grubby little people…usually distinguished only by their sad haircuts, grubby, chewed fingernails and failed careers".
The headline-grabbing Pro-Vice Chancellor at the university, Hilary Lappin-Scott, who sends tweets angering staff of her expensive travels around the world, did not give a eulogy to Professor Piercy to mark his death.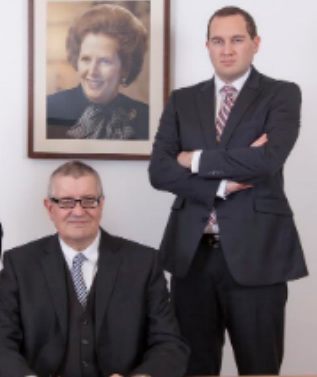 As Professor Piercy took over from her, and she was, initially, his line manager, this was thought to be highly unusual.
This is also an unusual time for Swansea University, as the man who announced to staff an investigation would be launched into alleged wrong-doing at a senior level, concedes to them in his end of year message…
What else is going to happen in 2019 at Swansea?!
Check your knowledge of major events as revealed on The Eye, with our brilliant interactive quiz:
Comments from Mastodon: