LAST WEEK WE REVEALED DETAILS ABOUT THE LIFE OF IRA. SHE HAD BEEN BORN ILLEGITiMATE AND WAS ADOPTED, BUT DIED IN CARDIFF SEARCHING DESPERATELY FOR HER BIRTH MOTHER.  AN ESTATE AGENT WAS ASKED TO VALUE HER HOUSE FOR PROBATE BECAUSE THERE WERE NO KNOWN RELATIVES, AND KEY POSSESSIONS WERE GATHERED TOGETHER IN A CARDBOARD BOX WHICH THE EYE EXAMINED.  THE ORIGINAL STORY WAS SPOTTED BY A DISTANT RELATIVE, KEVIN MARSH, WHO HAS GIVEN OUR EDITOR PHIL PARRY CRUCIAL INFORMATION ALLOWING US TO PIECE TOGETHER DETAILS OF AN EXTRAORDINARY LIFE. HERE WE OFFER MORE VITAL FACTS ABOUT THIS REMARKABLE WOMAN.
************************************************************************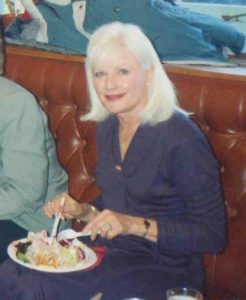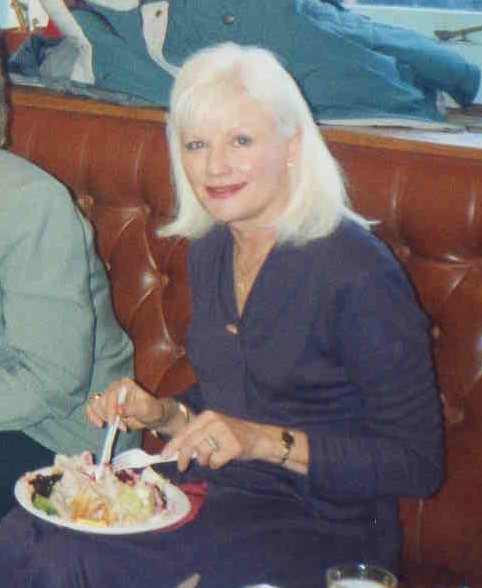 Ira was adopted by John Calford known as 'Jack' (1900-74) and his wife Annie from Cardiff, who was born Hannah Maria Mills (1906-92) but known in the family as 'Annie', and she was a second cousin of Ira's biological father Bill Morgan. Hence, the continuing family link for Ira.
Annie and Jack had been married for over 10 years when they adopted Ira, but had been childless.
When Ira was born out of wedlock in 1942 my great grandmother Bess Weaving, in Cinderford, another cousin of Annie's, suggested they adopt her so that the baby might remain within the family, and not be sent away. The family did not believe in giving their children away to strangers, even if they were illegitimate, which was quite a noble sentiment for the times perhaps. Annie and Jack doted on Ira (she was their star) and she was devoted to them too.
Ira's biological father William 'Bill' Morgan (1908-88) was not a very reliable person in the father stakes, to be honest. He was a miner (The Eye – this may be incorrect, see below) like most men in the Forest of Dean at that time, and a bit of a lad to say the least. A good looking man, he was about 34 at the time of Ira's birth, much older than her biological mother.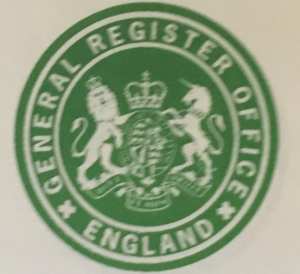 Ira was always quite a driven person. Once she set her mind on doing something she went all out to do it. I remember she bought a cottage elsewhere in Wales at one point and then another place in France too later on. She was keen on antiques so I imagine she must have invested in a few of those too at times. 
She had strong opinions (she could get quite prickly at times) especially on education and politics, though I really can't remember if she was left or right-leaning. I know one of the reasons she bought a house in France was that she was fed up with things in the UK, so as the Tories had been in power for years then, she was probably more to the left I think.
The Forest family, as mining and Baptist Chapel stock, were big Labour supporters. She loved Wales but was not a nationalist at all. Her English Forest roots were quite strong too, or so she claimed. Even so, I know she was very open-minded to different lifestyles. Many of her friends came from the theatre and artistic circles in Wales I think.
Ira loved being with the Forest family and was always keen to 'belong' and fit in. However, she seemed to spend a large part of her life feeling different though, because of her origins, and I imagine this is why she tried to trace her roots.    
************************************************************************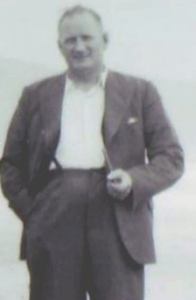 One of my uncles, now almost 88, has told me that Bill, though from a mining family, was in fact a local bus driver. And it turns out that Ira's birth mother, Irene Parry, was the bus conductress on his bus. No prizes for guessing what happened!
Although Ira knew that she was adopted there was some mystery surrounding her birth, and it was only on her mother's deathbed in 1992 that she learned that she had been adopted from WITHIN the family. Hence, the moves in the 1990s to find out about her mother, etc. Ironically, although Annie Calford was not her birth mother, she and Ira were still in fact related, being distant cousins. 
A bit complicated maybe, but Forest families can be a bit like the Mafia, especially in those days!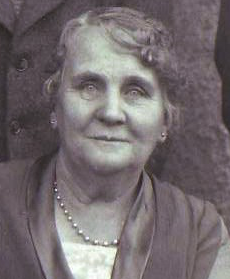 Annie Calford died in 1992 at 86, and on her deathbed finally told Ira that she had been adopted within the family. A bit of a shock to say the least, so Ira then arranged with my uncle Terry Weaving to visit our aunt who was in a nursing home by then so that she might fill in the details, which she did. Just in time, as Elsie passed away just 2 months later aged 90.
This fired up Ira's search for her origins no doubt.
************************************************************************
THESE REMARKABLE DETAILS FROM MR MARSH FILL IN THE GAPS OF IRA'S LIFE AND SHOW HOW WORTHWHILE IT WAS FOR THE EYE TO LOOK THROUGH AN OLD CARDBOARD BOX!
                        ————————————————————————–
Tomorrow – the thousands awarded to a senior politician forced to resign accused of 'lying'.