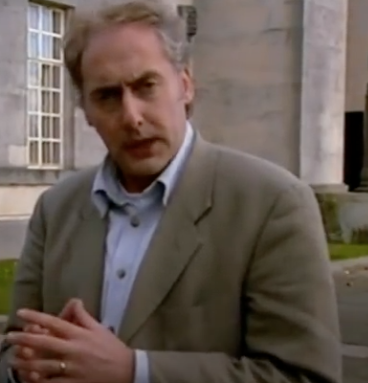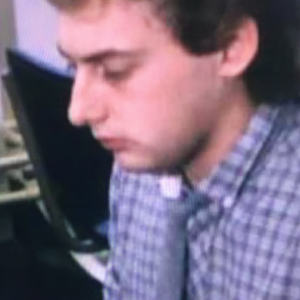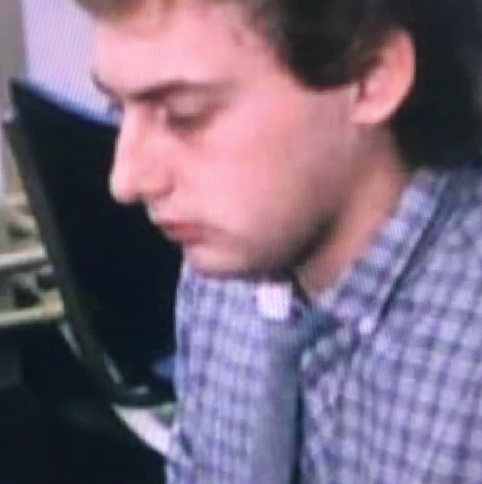 Here our Editor Phil Parry looks at how the compensation culture rewards a politician for failure after being called a 'liar' following a collapsed court case. 
In the past he has described how he was helped to break into the South Wales Echo office car when he was a cub reporter, recalled his early career as a journalist, the importance of experience in the job, and making clear that the 'calls' to emergency services as well as court cases are central to any media operation.
He has also explored how poorly paid most journalism is when trainee reporters had to live in squalid flats, the vital role of expenses, and about one of his most important stories  presenting the now-scrapped 53 year-old BBC Cymru Wales (BBC CW) TV Current Affairs series, Week In Week Out (WIWO), which won an award even after it was axed, long after his career really took off.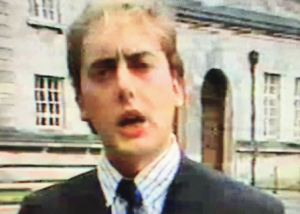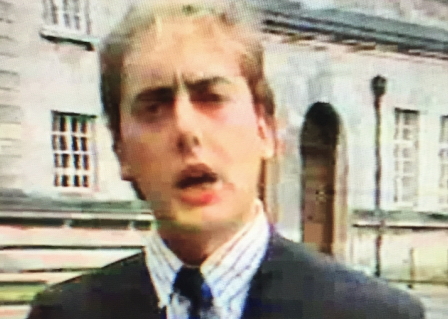 Phil has explained too how crucial it is actually to speak to people, the virtue of speed as well as accuracy, why knowledge of 'history' is vital, how certain material was removed from TV Current Affairs programmes when secret cameras had to be used, and some of those he has interviewed.
Earlier he disclosed why investigative journalism is needed now more than ever although others have different opinions, and how information from trusted sources is crucial at this time of crisis.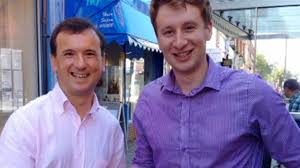 It is intriguing how the compensation culture works in Wales and England.
Some might see the system as rewarding those who have failed and been caught out.
The former Secretary of State for Wales Alun Cairns has received more than £16,000 as a 'compensation payment' after resigning from the UK Government last year – on top of his £57,379 ministerial salary for 2019 – 20.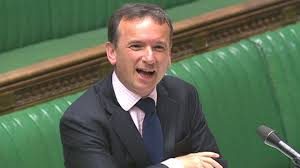 This is also in addition to his annual basic salary of £79,468 for being an MP.
But remember that he was forced to quit after being accused of lying about his knowledge concerning a Conservative candidate (and former 'aide') having "sabotaged" a high profile rape trial.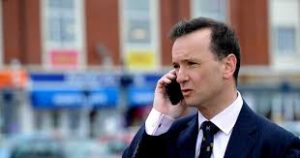 Unfortunately for Mr Cairns (and amid his denials) BBC Cymru Wales (BBC CW) obtained a leaked email which showed he had in fact been made aware of the allegations as early as August 2018, and it has been left to The Eye to offer more information.
In his resignation letter to the Prime Minister (PM) Mr Cairns said:  "This is a very sensitive matter, and in light of continued speculation, I write to tender my resignation as secretary of state for Wales".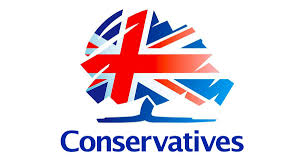 Mr Cairns' 'aide', Ross England, has a colourful past as well, so much so, in fact, that he had to be withdrawn as Vale of Glamorgan Welsh Conservative candidate in the 2021 Welsh Parliament/Senedd Cymru (WP/SC) elections.
During the collapsed rape trial (following an allegation which Mr Cairns said he knew nothing about), Mr England had referred to a past sexual relationship he had enjoyed with the complainant, but was severely chastised by the senior judge overseeing the case.
Judge Stephen Hopkins QC said to him: "Why did you say that? Are you completely stupid?!
"You have managed single-handed, and I have no doubt it was deliberate on your part, to sabotage this trial… get out of my court."
In 2016 he tweeted that he had told 'Remain' campaigners to 'fuck off' and was suspended by his party.
Earlier the same year Mr England had been heavily criticised by the Vale of Glamorgan Labour councillor Lis Burnett after CCTV footage showed that he had been responsible for a bizarre prank when he left a 'post-it' note on her parked car's windscreen saying "penalty charge notice".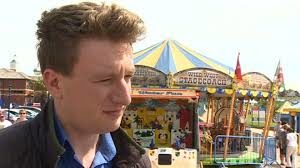 A letter was published in Mr Cairns' local newspaper (in the Vale of Glamorgan) from one resident who was obviously baffled about his credentials to succeed in an election.
The voter complained:  "What is his (Mr England's) education, work and life experience or policies? It is clear he wants to be elected, and wants to do a good job, but what exactly will he do?
"Clearly schooled by Alun Cairns to stage photo opportunities and schoolboy stunts (fake parking tickets and for sale notices) what creative policies can he offer?".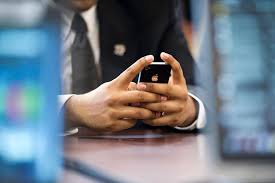 In the controversy over tweets sent after the 2016 EU referendum, Mr England was accused of using 'inflammatory' language.
One of his tweets read: "Remoaner MPs are not only determined to ignore the referendum result and subject us to foreign rule, they are also happy to wreck our constitution as they do it. Remember their names. We must never forgive and never forget".
Another read: "Loyalty to the EU over the UK has no place in our society or our politics. Parliament and the media stink of it. There will have to be a reckoning".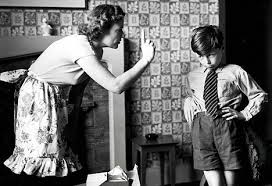 He also tweeted: "This hasn't created a media storm because we are being de-sensitised to treason by the thousands parading their loyalty to the EU over their own country. There will be a backlash. There will be consequences".
In the tweet which led to Mr England's suspension from the Conservative party, his fury was directed at a Remain supporter.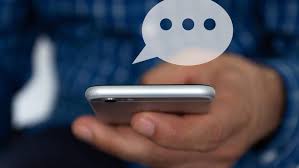 The Remain supporter tweeted Mr England asking: "so @voteleave are using @AlunCairns office as a base for their activities?"
Mr England responded, in a since-deleted tweet: "Certainly not! We had a call from @StrongerIn yesterday asking us to distribute signs and told them to fuck off".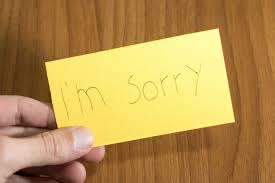 The Remain campaigner tweeted back: "Charming! Was the call taken in your role working for @AlunCairns or for @voteleave – conflict of interests?"
But evidently Mr England has in the past been aware of his embarrassment to Tory high command.
After one of the scandals he issued a statement saying: "I have apologised to Alun Cairns and would like to apologise to anyone else who has taken offence".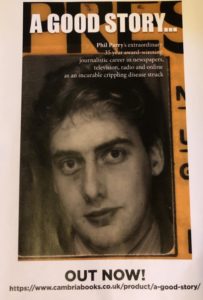 Clearly Mr Cairns has no cause to apologise for a compensation culture which has left him better off to the tune of £16,876 after being forced to resign and being accused of lying following a 'sabotaged' court case.
Tomorrow – Phil looks at the terrible dangers posed today by conspiracy theorists.
The memories of his extraordinary 37-year award-winning career in journalism (including revelations about senior politicians) as he was gripped by the incurable disabling condition Hereditary Spastic Paraplegia (HSP), have been released in a major book 'A Good Story'. Order the book now. The picture doubles as a cut-and-paste poster!