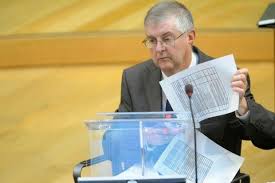 Edwin is a satirist who writes stories for The Eye.

Latest posts by Edwin Phillips (see all)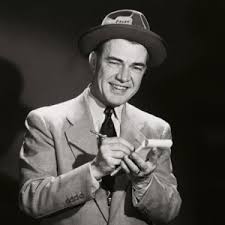 Edwin Phillips reads a Press Release from the Labour party to the mainstream media congratulating them for not covering the fact that the frontrunner to take over as leader in Wales was in charge of the Welsh health service as huge scandals erupted and one of his key backers has been accused of anti-Semitism.
TIME: NOW – A BRAVE NEW WORLD 
From:  Labour Information Department (LID).
To:  All Regional Staff Editorial (ARSE).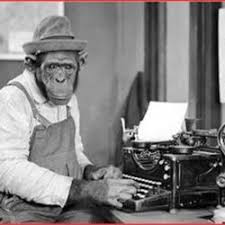 You are hereby invited to a Labour Party barbecue in gratitude for your fine reporting of one of our candidates in the Welsh Labour leadership contest – Mark Drakeford.
Your articles about Professor Drakeford have correctly not mentioned his time as Minister for Health and Social Services in Wales when a series of scandals allegedly erupted, or that one of his supporters 'liked' a tweet warning of a Jewish 'conspiracy'.
At this barbecue your religious background will be checked – and no one of the Hebrew persuasion will be allowed in.
No journalists with that repugnant website The Eye will be allowed entry either, as punishment for their reporting of the so-called controversies in the Welsh health service when Professor Drakeford was in charge, and for publishing the tweet of his backer Darren Williams.
As you are only too aware in the proper media, context is everything and the tweet 'liked' by Mr Williams was in fact totally innocuous when it pointed out:  "There are conspiracies by Jews – one of them being the #GnasherJew site – there are conspiracies in all walks of life – I believe #GnasherJew is causing a lot of grief for decent Jews in Britain who don't like fanaticism – so counter-productive".
It will have been noted by your fine upstanding reporting that Professor Drakeford has a wide swathe of backers and Mr Williams did emphasise his support, saying:  "Thanks in large part to Mark's (Professor Drakeford's) clear-sightedness… Wales has been spared the financially-ruinous PFI (Private Finance Initiative and) our NHS has been protected".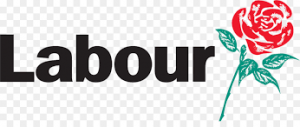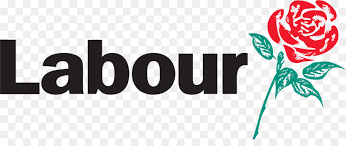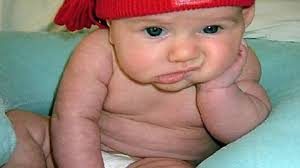 As Welsh health minister, he added, Professor Drakeford had 'skilfully' defended the 'achievements' from "the malicious propaganda of (former Prime Minister David) Cameron and (former Health Secretary Jeremy) Hunt".
Professor Drakeford also backed our dear leader Jeremy Corbyn in the leadership race so we can ignore these minor details and consider him a friend.
We are confident he will support the comments of an aide of Mr Corbyn's that he was being targeted by the 'deep state' even if the temporary Deputy Leader Tom Watson said:  "I thought it was a bit John le Carré".
It is obvious, though, from the statements of supporters like Mr Williams that Professor Drakeford has a hugely original mind, which is made evident for all to see by elements of his brilliant campaign.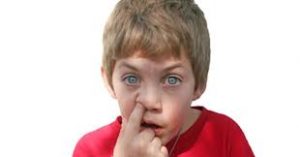 We congratulate you for reporting the comments of Professor Drakeford when he said that:  "For me the whole idea of a baby bundle or a baby box as it was originally (italics of critics like The Eye) put to me came at a surgery when some constituents from Cardiff West came together with some representatives of (the union) UNITE.."
Professor Drakeford was quite right to neglect to mention the unfortunate fact the baby box had already been up and running in that part of the UK run by the Scottish Nationalist Party (SNP) when he said in a speech:  "Investing in a child's life at the very beginning… is absolutely in that preventative strand of thinking which we're determined to try to do more of in Wales".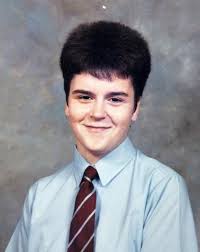 It was pointed out delicately many paragraphs into the story by the Western Mail that the idea was copied from the SNP Government.
Unfortunately The Eye chose to harp on about this ridiculous issue which was a complete distraction.
Our Department for Information Correct Knowledge (DICK) are in the process of tracing those members of the central party who chose to give The Eye the completely erroneous impression that this was not, in fact, an original idea.
It seems that one told The Eye that Professor Drakeford was an "opportunist" for placing the 'baby bundle' or 'baby box' at the heart of his campaign, while another said it was "crass".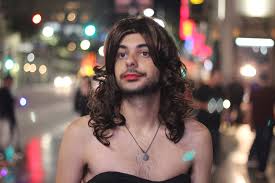 But as the Professor correctly told the Western Mail: "I have never believed that devolution is about an inward-looking idea in which we fend off things that happen elsewhere".
He also had to fend off absurd allegations about his time as health minister in Wales, when it was in fact a period of enormous achievement, and these too have been rightly avoided by your excellent journalism.
You have disregarded the fact that Professor Drakeford was Welsh health minister as a deficit in NHS health boards in Wales came under fire because it was said to be 'huge'.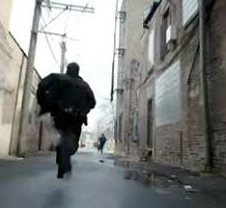 Journalists in the mainstream media in Wales have quite rightly seen the total irrelevance of the fact that he was also at the helm as Welsh health minister when a crisis began at a North Wales hospital about the treatment of mentally ill patients, which hit the UK media.
Tawel Fan at Ysbyty Clwyd was closed in December 2013 after supposedly shocking revelations were made by The Daiy Mail.
It has been claimed that patients were 'treated like animals' as they were filmed crawling across floors, and a report into the episode dubbed a 'scandal' in 2015, said there was "institutional abuse".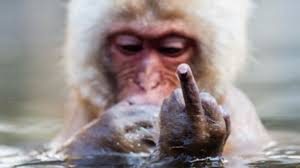 Professor Drakeford, now the Welsh Government Cabinet Secretary for Finance and Local Government, handled this whole affair exceptionally well by apologising and saying there would be an "urgent meeting".
It is also wholly immaterial that it was on his watch that The Eye were given exclusive details by whistleblowers who had worked at Brecon War Memorial Hospital of how an elderly stroke victim was allegedly slapped in bed by a carer, and visiting families were forced to bring in food to keep their starving relatives alive, and that a major police investigation was launched.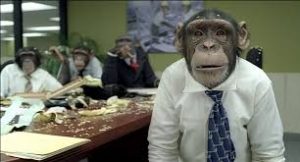 In the mainstream Welsh media you were quite correct not to report the supposed 'disclosures' on The Eye when they were told by one whistleblower that: "The night culture at Brecon hospital is amateur at best, dangerous at worst.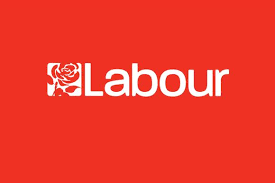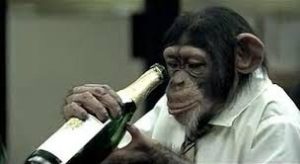 "(Staff were) drunk on duty, nurses (were) put to bed as they were drunk, then woken up before days-staff turned up.
"A convicted sex-offender was working as a care assistant."
It is of course a complete diversion from Professor Drakeford's fine campaign to report that he was in charge of the health service in Wales when at Ysbyty Cwm Cynon in Mountain Ash, 10 hospital workers were suspended following the death of an elderly woman who was found with "unexplained and serious injuries" on a ward.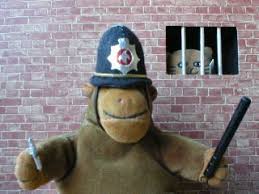 You in the mainstream media are to be applauded for not reporting that at the same time, nurses at a hospital in Bridgend were investigated by police for allegedly drugging elderly and difficult patients to enjoy a quiet night shift.
It has been alleged that one nurse 'blew the whistle' on what was happening before the death of an 82 year old woman, Lillian Willams, at the town's Princess of Wales hospital.
She had one of her legs amputated but died in 2013 after what has been described by that irritating website The Eye as a 'catalogue of neglect' at the hospital, which is part of the superbly-run Abertawe Bro Morgannwg University (ABMU) health board.
In total unfortunately two deaths occurred at the Princess of Wales hospital, following a review which made excellent recommendations in practice to ensure "patient safety".
The ridiculous 'fact' that all of this happened while Professor Drakeford was overall in charge of the health service in Wales has correctly not been mentioned by you in the mainstream media.
We in the Labour party know how important 'activities' like these barbecues can be in reversing absurd misconceptions, and we feel sure that the mainstream media will fall into line and correctly report what we say.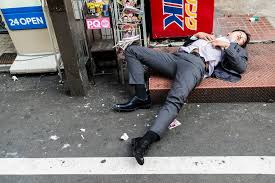 After all, those Tories only did 262,150 'campaign activities' during the 2017 General Election while we hosted 1,385,520.
We also note that our nationalist opponents in Wales, Plaid Cymru, have just elected a new leader in Adam Price.
Just you wait and see how he will be dealt with by our new Welsh leader, especially one with a fine record like Professor Drakeford.
You in the mainstream media will report this properly, unlike The Eye.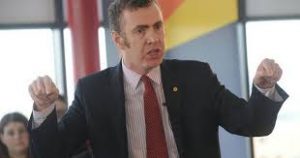 If they try to come to our barbecue they will be ejected from the party – just like other members are being.
Tomorrow – more disturbing disclosures of the 'chaos' inside a contentious Welsh university which also go unreported by the mainstream media. 
Comments from Mastodon: