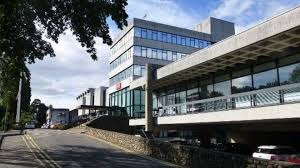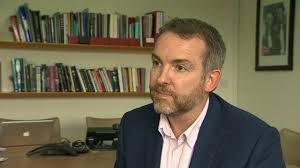 The head of BBC Cymru Wales (BBC CW) has declared his new multi-million pound Cardiff headquarters means officials will "be more accessible" and 'open', but it is clear that some work needs to be done in this direction.
Rhodri Talfan Davies, the Director, has refused to face searching questions from The Eye, a leading former employee says he may have something to hide, and an audience member asking about the catastrophic listening figures for BBC Radio Wales (BBC RW) was told:  "We are not… obliged to supply information…".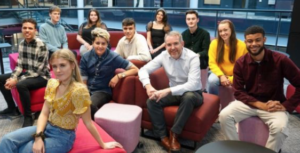 The BBC CW website proudly proclaims that staff are moving into their new building, but the £120 million cost is not included in the panel about 'vital statistics'.
Apart from saying the headquarters in Central Square is about being 'more accessible' he has also added: "This is all about opening up", and Mr Davies (whose background is marketing) has celebrated the appointment of 10 digital 'journalists'.
But he has not celebrated other journalism which tried to open up controversies.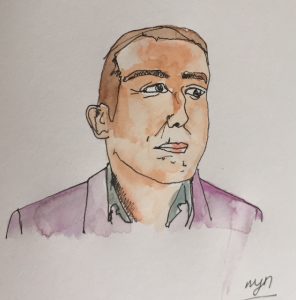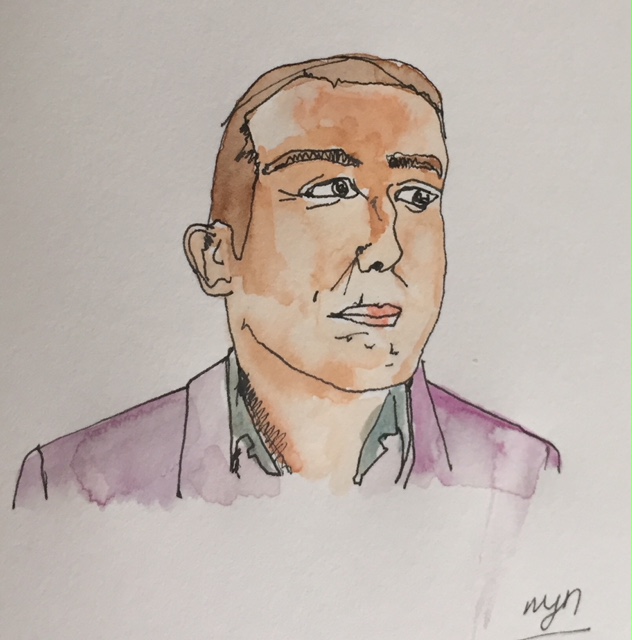 The popular TV debate series The Hour was axed after just a year and at a cost to the licence fee payer of about a million pounds, following the closure of the 53 year-old award-winning Welsh TV Current Affairs programme Week In, Week Out (WIWO), and the disturbing news became the subject of our satirical writer Edwin Phillips.
Yet viewers had described The Hour as "necessary" and even BBC Wales had admitted to The Eye it "capture(d) the mood of the nation".
The move to axe WIWO, but after a much longer run, came after it had won a clutch of awards including at the Royal Television Society, BAFTA Cymru, the Celtic Media ceremony and BT Wales. 
An award came even after BBC CW had closed WIWO.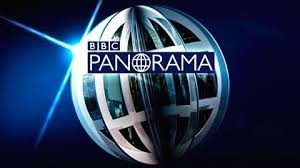 The programme had also been used as a springboard for Panorama episodes (on which our Editor worked), and one of the journalists' investigations still features near the top of an internal document recording the highest viewing figures.
Another WIWO helped secure new evidence which led to the release from prison of three young South Wales men who had been wrongly convicted of murder, known as the Cardiff Newsagent Three.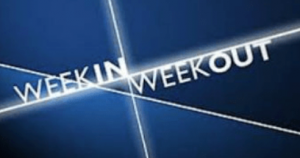 Even so it apparently could not compete with digital 'journalism' in the new building, and was replaced by the occasional programme 'BBC Wales Investigates'. 
But the decision has not been universally welcomed.
Our Editor Phil Parry, who presented WIWO for more than 10 years until 1999, told WalesOnline:  "It is absurd to suggest that putting a label on a story like 'BBC Wales Investigates' in any way compensates for getting rid of a regular weekly Current Affairs strand which had been going for many years, like Week In Week Out. It never works – they tried to say the same when they got rid of Public Eye on BBC 2.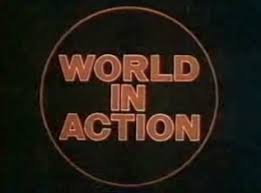 "'Public Eye Investigations' was never heard of again. When you have a regular series, with a team of people who know each other, an 'esprit de corps' develops. You know who are the best 'quick turnaround merchants' and who are better to be left alone so they can work on longer investigations."
The ending of WIWO and The Hour followed the demise of a long list of TV Current Affairs programmes – including World in Action, This Week, TV Eye and First Tuesday on ITV, and Rough Justice as well as Public Eye on network BBC.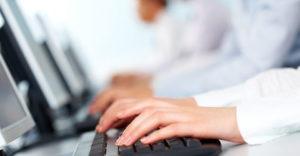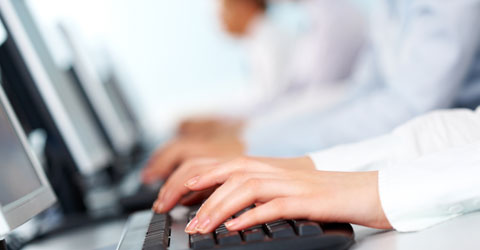 Meanwhile, apparently chiming with the desire to be 'open', Mr Parry was repeatedly told by the BBC CW Press Office in a lengthy email exchange over more than six months, that Mr Davies would be available for interview.
Question areas were provided, and the official was told the interview could be conducted over the telephone.
But he was finally informed that an interview with Mr Davies would not, in fact, be granted.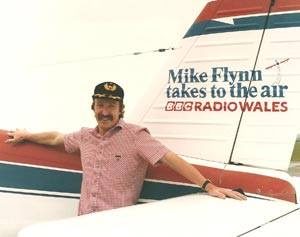 Mike Flynn who hosted a daily programme on BBC RW for 11 years until 1989 (and has been described in Wikipedia as one of the foremost presenters on the station) told us exclusively:  "Why is the head of BBC Wales afraid to answer questions from an award winning ex- employee?
"What is he frightened of or what has he got to hide? The buck stops with him in Wales and he is accountable to all licence payers."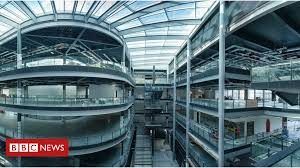 Mr Flynn is also deeply concerned that the major investment appears to be going into Cardiff, when BBC CW should represent the whole of Wales.
He said:  "I would like to ask him a few questions myself on how the budget is spent.
"Multi millions are going into a big new headquarters in Cardiff, but they only have a few rented rooms in Wrexham."
The concerns of a former presenter come after, in December 2018, BBC CW faced challenges about its dismal listening figures on Radio Wales in a Freedom of Information Act (FOIA) request as one complaint listing protests on a widely-seen website said "Something is not right…".
The corporation was asked: "What are the listening figures for (the radio programme) Good Morning Wales on BBC Radio Wales?".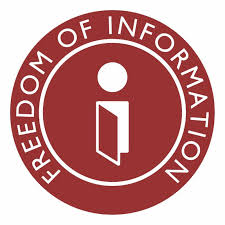 Before this though, requests for information under the act had been met with a flat refusal to provide answers.
One angry listener was told in 2010:  "We are not… obliged to supply information…"
More recently the appallingly low audience figures have shocked commentators and Mr Davies should have been 'open' about those.
Mr Flynn has demanded the resignation of Mr Davies, as well as the Editor of BBC RW Colin Paterson because the listening figures are the worst on record and far below what Mr Paterson said he could achieve.

One of the protesters on the Digital Spy Forum wrote about BBC RW: "The morning news programme has reduced its hours. The content of the morning news is poor, not enough news stories, Radio Four Today it is not".
Mr Flynn wrote in an email to Mr Paterson:  "You have presided over massive changes at Radio Wales, and dumbed down the station, but none of them have boosted listening numbers which now stand at a record low".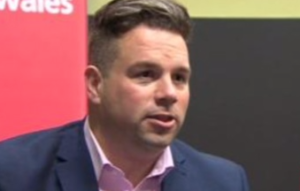 The weekly audience 'reach' for BBC RW is now only 317,000 yet for the station's 40th birthday commemorations he told media executives it would be approaching 500,000.
But at those birthday 'celebrations' Mr Paterson said:  "Radio stations tend to be looking more towards narrow-casting…".
Earlier this year when other low listening figures were released for RW he said:  "I couldn't be more pleased…" and in response to a decision to axe BBC RW coverage of the football club Wrexham FC Mr Paterson told a fan to listen online.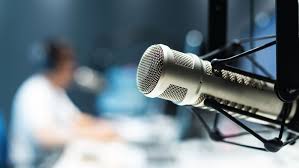 On average a mere 2,750 people out of the 3,000,000 population of Wales are listening per hour, giving the station a tiny 4.4 per cent share of the Welsh market, yet it still claims it is the "national radio station for Wales".
The cost works out at about £6500 per listener per annum.
Publicly though, BBC RW maintains it is a "success story" and the creation of new posts appears to continue unabated.
Earlier last year officials said they wanted to appoint an "experienced radio professional" as Deputy Editor at RW during an "exciting time" for the station despite the low audience figures.
The successful candidate would "engage and inspire".
Perhaps the new hugely expensive headquarters for BBC CW will 'inspire' its own officials to be 'open' and 'accessible'.
Or perhaps not…
Phil Parry's memories of his extraordinary 36-year award-winning career in journalism as he was gripped by the incurable disabling condition Hereditary Spastic Paraplegia (HSP), have been released in a major new book 'A GOOD STORY'. Order the book now! The picture doubles as a cut-and-paste poster!
Comments from Mastodon: