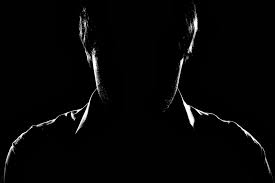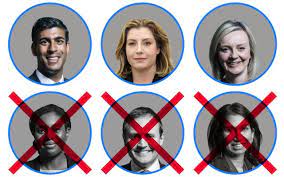 Our political writer The Rebel examines the vicious Conservative leadership race, as the extraordinary contest moves into a last voting round for MPs, before they rise for the summer recess, and the final two candidates face scrutiny by ordinary members of the party.
The Rebel is a senior politician bringing you the inside track on what's happening in the corridors of power at Westminster, as well as Cardiff Bay.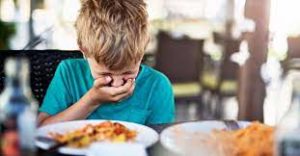 I have never known a time like this, and the voters won't like it.
The Tories have always been described (by supporters) as 'the natural party of government', yet now the electorate looks on with disgust as senior figures in it tear themselves apart!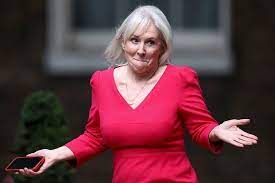 With the latest round of voting among MPs, Kemi Badenoch (who never had a chance anyway), is out, but let's look at a few of those people who were in this race at the beginning.
The UK Culture Secretary (formerly?) Nadine Dorries (who was herself considering a leadership bid at one point, but then backed another contender, Liz Truss, who is still in it), wrote on Twitter about a supposed 'rival camp' message: "This is dirty trick/s stitch up/dark arts.  Take your pick. Team Rishi want the candidate they can definitely beat in the final two and that is @Jeremy_Hunt".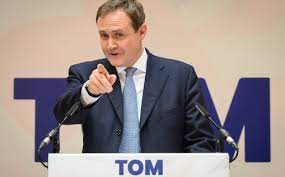 A further early candidate in this unbelievable game, and it IS a game, (Tom Tugendhat, who was knocked out in an earlier round this week) said: "we need to be very careful about how we express ourselves".
The person winning the game at one point, was the vacuous Penny Mordaunt.
However, The Guardian reported yesterday how the supporters of Ms Truss believe she may have peaked.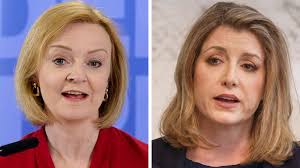 It said: "Supporters of Liz Truss have said her key rival, Penny Mordaunt, has "topped out" of backers, as the foreign secretary gained ground in the fight for second place in the Conservative leadership contest".
Ms Mordaunt is seen as fiercely ambitious, but not terribly bright (whereas her chief rival Rishi Sunak, who is now the Bookies' favourite) IS bright, but does NOT communicate as well with the grass roots, and she hasn't exactly shone in her previous jobs, so the thought of her running the UK fills me with horror.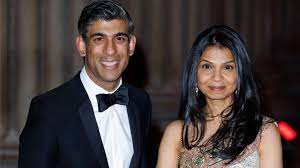 Mr Sunak is also an interesting, if flawed, character. He was born to a Kenyan father, and Tanzanian mother, who migrated from East Africa.
Mr Sunak read Philosophy, Politics and Economics (PPE) at Lincoln College, Oxford, and later gained an MBA from Stanford University as a Fulbright Scholar.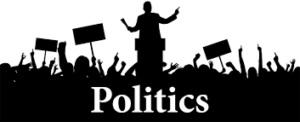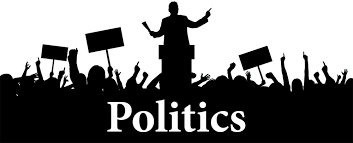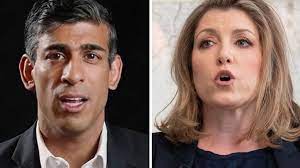 However, his enormous wealth, and his wife Murthy's tax status, are viewed as hindrances in connecting with ordinary voters.
Rishi and Murthy are the 222nd richest people in the UK, with a combined fortune of £730 million.
Former Cabinet Minister David Davis (who featured in a previous leadership campaign) accused Mr Sunak of "reallocating" some votes he picked up from Mr Tugendhat to Ms Truss, in what has been described as the 'dirtiest ever' race.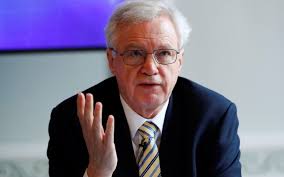 "He wants to fight Liz, because she's the person who will lose the debate with him".
Mr Davis, who is backing Ms Mordaunt, added: "Presumably what Rishi thinks is that he can take apart Liz's economic patch".
One voter said: "It's not that people don't like him (Mr Sunak) because he's rich (although some do), it's the inauthenticity".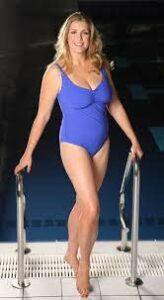 Let's study Ms Mordaunt's background a bit more closely as well, because nobody seems to know what (if anything) she stands for, apart from herself, and the fact she was a contestant on ITV's Splash! (she performed a lot of belly flops apparently, which might be a good metaphor for this competition!).
In 2016, during the EU referendum campaign (in which she supported Brexit), Ms Mordaunt appeared to believe, wrongly, that it would be impossible for the UK to veto the accession of Turkey.
The interviewer (Andrew Marr) pressed her with: "The British Government DOES have a veto", but Ms Mordaunt replied, incredibly, by saying: "No, it doesn't". Mr Marr tried again: "I thought accession is something each country could veto if it wanted to", yet she held firm with her wrong-headed belief: "No".
More recently, at the time of the Queen's Platinum Jubilee, Ms Mordaunt declared in an article: "Her Majesty stuck by the country, no matter that at one stage it meant working with a government that wanted to abolish her and the monarchy".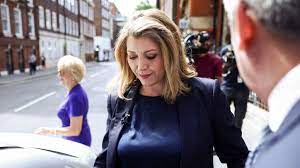 This statement is, again, completely incorrect. No government has ever "wanted to abolish her and the monarchy".
She may be in trouble, too, with ordinary Conservatives over her apparent support for Trans rights (and leaked papers seem to confirm it), but even here she has tried to use weasel words to get out of it (remind you of anyone?!).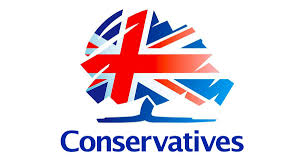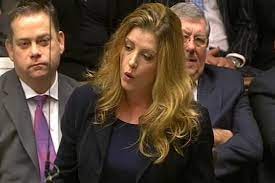 Ms Mordaunt appeared clear enough last year when she told the commons: "Trans men are men; Trans women are women", but now says "in law some are".
In her leadership launch speech, she talked of: "My monetary policy", apparently unaware that the Bank of England (BoE) has been independent for 25 years, and is in control of monetary policy, while the UK Government has power over FISCAL policy.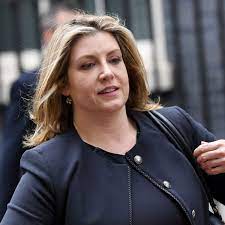 In Parliament she has been a strong advocate of funding for Homeopathy, which most health experts think is complete nonsense.
Its practitioners, called homeopaths, believe that a substance which causes symptoms of a disease in healthy people can cure similar symptoms in sick people, a doctrine called "like cures like".
Meanwhile in her previous jobs at defence, and in Brexit negotiations, she has been accused of going AWOL all the time, and not understanding details.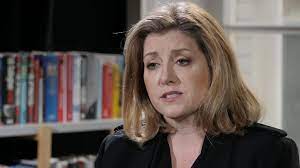 David (Baron) Frost proclaimed:  "She was my deputy notionally – rather than really – in the Brexit talks last year…I felt that she…wasn't always visible. Sometimes I didn't even know where she was".
In fact I don't know where half the Tory candidates are, except that they all want to outdo each other on pandering to the people who vote…
I know a good campaign song for this – looney tunes!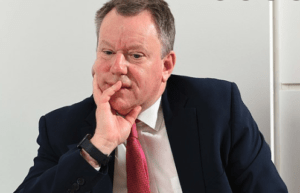 The memories of our Editor, Phil Parry's, astonishing 38 year award-winning career in journalism (including some of the political stories he has covered) as he was gripped by the rare neurological disabling condition, Hereditary Spastic Paraplegia (HSP), have been released in a major book 'A GOOD STORY'. Order the book now!
Regrettably publication of another book, however, was refused, because it was to have included names.