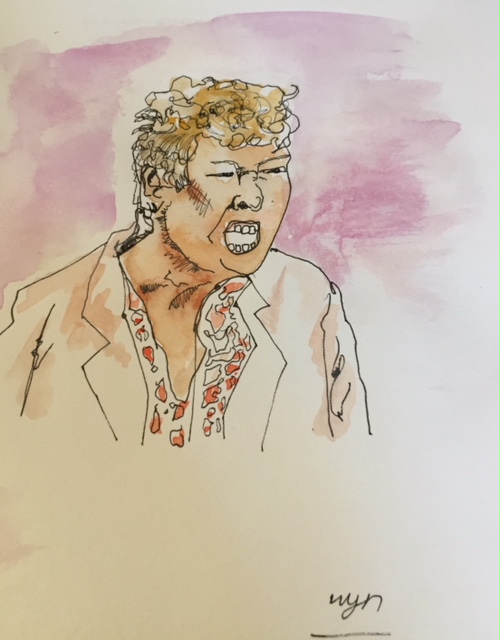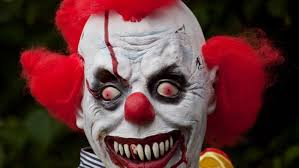 Latest posts by Edwin Phillips
(see all)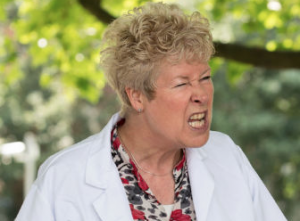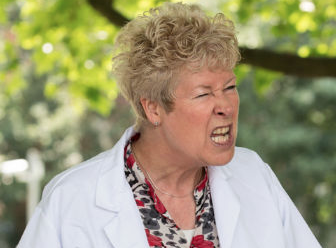 Edwin Phillips sees contentious Pro Vice-Chancellor of controversial Swansea University, Hilary Lappin-Scott (HL-S), return to tell a bemused colleague (C) about her latest achievements after receiving her OBE, when she enraged staff with tweets from around the world, being a senior figure at an institution where a convicted fraudster exposed by The Eye was employed on a contract, and which hit the headlines over previous people in charge of its management school.
HL-S (OBE): (Appearing to bounce) by overwhelming demand from my staff, here I am again to give you an insight into my razzle-dazzle life-style (coughs) and note those three richly-deserved letters after my name.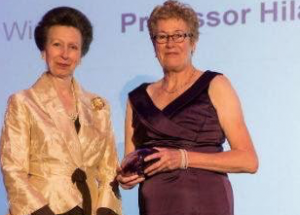 C: (Raising eyes to ceiling) by 'overwhelming demand' what exactly do you mean? I guess that's the one or two of your favoured female co-workers within the university?
HL-S: (Looking puzzled) I do not have co-workers; remember I am a, but in many people's minds (to self) and especially my own (louder) THE Senior Pro VIce-Chancellor.
But enough of these bants, let me tell you what frontiers I have pushed back in the last three months. (Coughs again) well, let me start with the most recent. Last week, I was a guest of honour at the Wales Technology Awards held in Cardiff.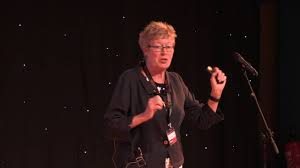 As you will of course know, I am responsible for Research and Innovation, and indeed (stares at fingernails) for most other things at the university. 
C: (Sarcastically) that is quite an achievement given that you know next to nothing about the subject. 
HL-S: (Sternly) you obviously do not know that I can use both Word and Excel. Also my trips to Boston and Tokyo on the Regional Entrepreneurship Acceleration Program mean that I now get invitations to these hugely-important occasions. (Looking disconcerted) but I was appalled by one critical omission … heads will certainly roll!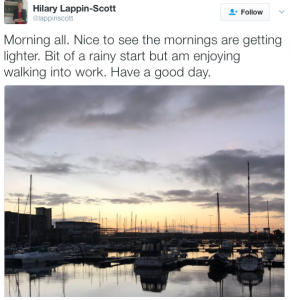 C:  (Now interested) and what was that?
HL-S: (Indignantly) on my place card they put my name and Swansea University as my part-time affiliation and managed to omit my personalised honour from Queen Elizabeth II. I noted that people who were introduced to me failed to curtsey or even bow their heads. 
It quite ruined one's evening. 
Furthermore, on April 25 I was the keynote speaker at the Liberty Stadium. Thousands, and I mean thousands, including students and staff from Cardiff University came to hear me speak.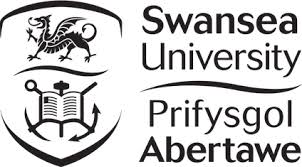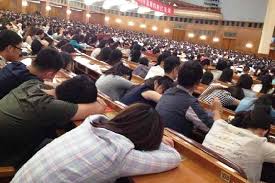 When I was speaking people were shouting out "Get on with it" and I was so touched that they wanted even more of my words of wisdom. I really did not realise that I was so popular.
Apparently after I finished speaking there was some sort of rugby match and something called 'Varsity', but these were really side-events and of little consequence compared to my speech. Strangely, the next-day papers mentioned the Varsity match but carelessly overlooked my speech.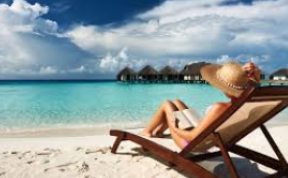 C:  (Again raising eyes to the ceiling and saying with heavy irony) so what is happening on the gender and diversity fronts?  (With mischievous glint in eye) is it true that some of the currently male faculty at some Schools within the university are actively considering gender-reassignment surgery in order to try to get promotion?   
HL-S (Again looking disconcerted) is this another one of your bants? (Firmly) however it may be something that we should consider at the next meeting of the Senior Management Board.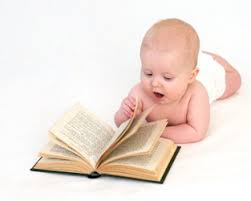 I am now getting super-excited about diversity which offers so many opportunities to promote myself.   As I tweeted: "I'm convinced of the benefits of much greater diversity on learned societies committees".
C: Do you have a learned society in mind?
HL-S: Well, let's start with The Learned Society of Wales. (Coughing again) it calls itself a learned society yet incredibly it currently does not have a microbiologist with a double-barrelled surname from Middlesbrough who has been bestowed with one of the highest orders of chivalry in the land (if not in the universe) as one of its Fellows.
I rest my case.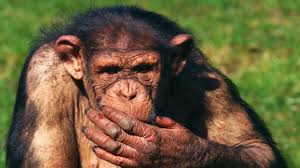 C:  (To self) given the criteria to become a Fellow of The Learned Society of Wales, some things are self-explanatory.  
Next Monday – Edwin Phillips reads an angry email from an organisation defending the values of women in the home to Media Wales, after it turned from promoting beauty contests to reporting about statues for women who fought for equality. 
Tomorrow – outrage over why it took more than seven months to buy a South Wales house. 
Check your knowledge of today's events as revealed over the last few months on The Eye, with our brilliant new interactive quiz: [viralQuiz id=1]