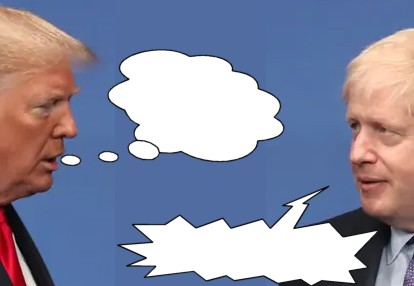 The results of our caption competition are in!
We asked readers of The Eye what these world leaders could be saying, after revelations that several others, including Boris Johnson, were caught miked up and on camera at the NATO summit gossiping maliciously about US President Donald Trump who went home early in a huff.
The footage of them apparently making fun of Mr Trump as he held court in the Blue Drawing Room of Buckingham Palace has gone viral on social media.
It seems Mr Trump's initial press conference was expected to last five minutes, but instead went on for nearly 50.
The runners-up are:
Mr T Flynn of Abergele with, Trump to Johnson:  "YOU WERE TELLLING THEM ABOUT THE LATEST LEAK FROM THE RUSSIANS WEREN'T YOU?!" Johnson to Trump:  "You know I never lie".
Ms I Jones of Llandudno with, Trump to Johnson:  "I'm off.  I'd rather face that impeachment hearing than be here."  Johnson to Trump:  "Donald, you must realise I never had anything to do with that business.  It means nothing that I'm in touch with the Republicans AND the Democrats".
Mr Paul Roberts of Pwllheli with, Trump to Johnson:  "I'd like to grab those pussies who gossiped about me, and I don't mean like my comments in the election". Johnson to Trump:  "You must give me tips on how to win elections".
But the winner is:  Mr I Davies of Cardiff with, Trump to Johnson:  "I wish I could sack them like most of my staff". Johnson to Trump under breath:  "I'd like to do that if we don't get a majority on December 12".
As usual nobody gets any prizes unfortunately – just the satisfaction of knowing you've stuck it to the man!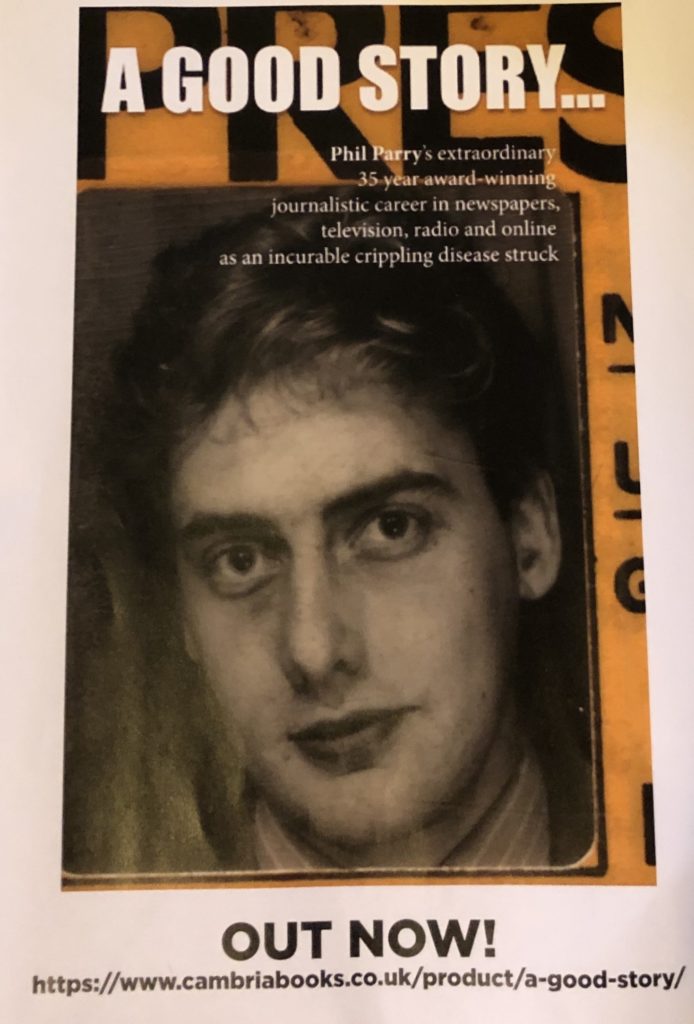 Our Editor Phil Parry's memories of his extraordinary 36-year award-winning career in journalism as he was gripped by the incurable disabling condition Hereditary Spastic Paraplegia (HSP), have been released in a major new book 'A GOOD STORY'. Order the book now!