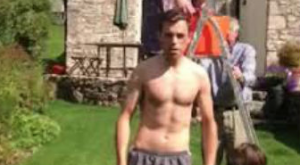 The Welsh Government (WG) has now been brought into the growing row over the coverage of North Wales by BBC Wales, exposed by The Eye. 
The advisor to a WG Minister, Ken Skates an AM for Clwyd South, has told an angry voter he has contacted the BBC to raise concerns.
Politicians from different parties are now involved.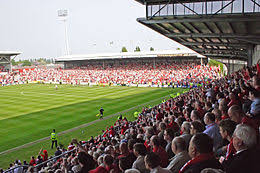 The dispute centres on the coverage of games by Wrexham AFC on Radio Wales.
The Eye revealed how a furious North Wales MP has also condemned the BBC for its reporting of Wrexham's matches, and told the official in charge he was "very disappointed" with the response.
Ian Lucas, MP for Wrexham, has written a lengthy letter we have seen, to the Director of BBC Wales, Rhodri Talfan Davies.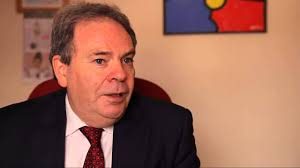 In it we disclosed how he had said:  "I have spoken to both Labour MPs and AMs from North Wales and they share my disappointment with BBC Cymru/Wales services".
Now Mr Skates, Cabinet Secretary for the Economy and Infrastructure, has stepped into the increasingly bitter squabble.
But in response to the letter from his office, the BBC are sticking to their guns.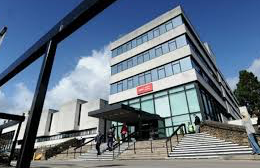 They say:  "In terms of sport programming, we feel we are better placed to focus our resources on fewer hours of output, of higher quality, and point to commentary online.
"This is a move we started to make a number of years ago with other sports such as cricket.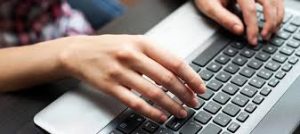 "Live commentary of every single Wrexham game this season will continue to be available on the BBC Sport Wales website, but now with all games, home and away, receiving commentary from the BBC Radio Wales team."
They add:  "We take very seriously the feedback we receive from our audiences and are focussed on ensuring the BBC Radio Wales is the radio station for the whole natio(n)".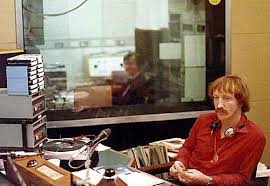 But this is not enough to satisfy former BBC Radio Wales DJ Mike Flynn, who has raised the issue of the BBC's attitude.
He told The Eye: "The arrogance of BBC Wales is amazing.
"They think coverage of Wrexham can be done online, clearly illustrating how they treat anything from North Wales.
"The South Wales bias has existed for nearly forty years with a total disregard to their public service commitment."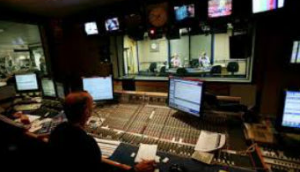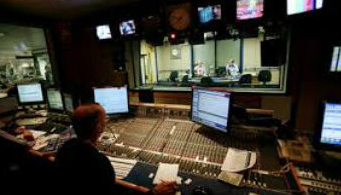 The escalating row comes hard on the heels of the angry comments by Mr Lucas, with the BBC Wales coverage now moving into the political sphere.
In his letter to the BBC, he continues:  "We have made numerous suggestions for change in the past, including opt outs, in an effort to find a fair way to address our concerns, but have found BBC Cymru/Wales' response very disappointing".
He itemises six points where he believes BBC Wales reporting is lacking.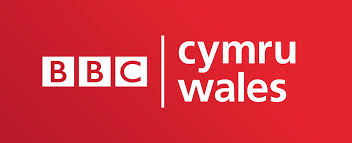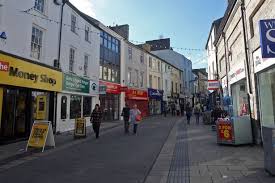 In point one, Mr Lucas says:  "BBC coverage does not begin to reflect the diversity of North Wales.
"BBC Cymru/Wales coverage is dominated by south Wales issues.
"The result is that fewer and fewer North Wales viewers look to the BBC Cymru/Wales coverage for news on their area.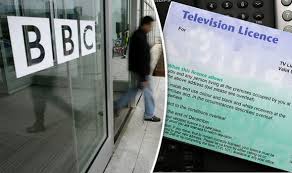 "After all, our constituents are license (sic) payers too."
In point five, Mr Lucas said in his letter:  "Online regional coverage is no substitute for decent provision.
"Our experience is that coverage is very slow to update and change."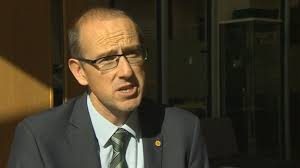 But Mr Lucas and Mr Skates are not the only politicians to become embroiled in the controversy.
Yesterday a petition was due to be handed in to the BBC about their coverage of Wrexham, by a politician from another party.
Llyr Gruffudd, Plaid Cymru Assembly Member (AM) for the North Wales region says coverage of Wrexham in his area is being downgraded.
He has written to Mr Flynn saying:  "I share your concerns that the BBC is downgrading its coverage of the third oldest club in the world, especially at a time when it's looking to gain promotion.
"That's why I first raised this last month and will continue to campaign for Wrexham AFC to get its fair share of commentary on our national station.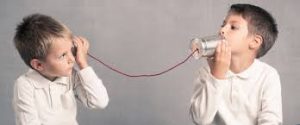 "We've started an online petition that I hope you'll sign and share."
Communicating with the BBC through a petition is a good thing.
Our Editor, Phil Parry, was denied an interview with Mr Davies after asking for almost six months, despite having worked for the organisation for 23 years, because we did not present a 'comunication opportunity'.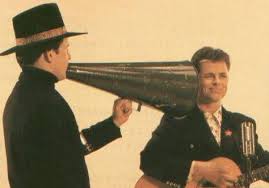 But sharing a petition is the right way of doing it, especially if it comes after licence-fee payers and senior politicians have been upset.
Tomorrow – the results of our caption competition for a photograph of the official in charge of a controversial Welsh management school meeting Prince Charles.