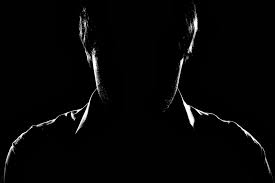 Latest posts by The Rebel
(see all)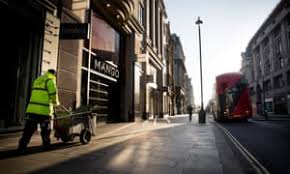 Our political columnist The Rebel looks at the UK Government's record on handling the lockdown crisis over coronavirus (Covid-19). 
The characters of political leaders have been under scrutiny from the media as never before, and the anti-Semitic controversy which has engulfed the opposition Labour party at Westminster has been a major factor in the recent leadership race, but now there is mounting concern about how the Conservatives are addressing the crisis.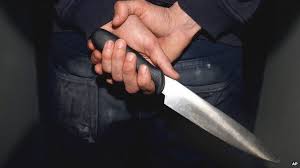 The Rebel is a leading political figure who is close to politicians at Westminster as well as Cardiff Bay, and will always give readers the insider news.
There is growing unease at Westminster over how the Tory UK Government is dealing with the coronavirus (Covid-19) crisis, and the way it's coming over.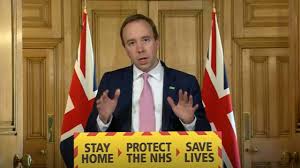 Sources among the UK Cabinet and senior Tory MPs have questioned the role of high-profile figures particularly the Health Secretary Matt Hancock, and the knives are out for him.
The weakest members of the UK Government were thought to be Secretary of State for International Trade Liz Truss and Secretary of State for Education Gavin Williamson, but now Mr Hancock is being placed among them.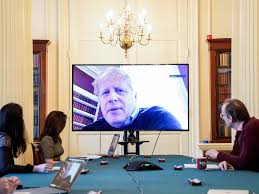 The Prime Minister Boris Johnson is in the clear – he is thankfully out of hospital now and seen as a great asset for the Tories.
For Mr Hancock, however, it is another matter.
He announced on April 2 a new aim of increasing testing to 100,000 a day by the end of the month, but this now seems unlikely to be achieved.
There is also huge criticism over conflicting messages about these tests.

"We will pivot all of the testing capacity to identifying people in hospitals who have symptoms", said Chris Whitty the Chief Medical Officer for England.
But four days later, the World Health Organization (WHO) told countries battling Covid-19 that testing should form the backbone of their response to the pandemic.
"Test, test, test", said the body's head, Tedros Adhanom Ghebreyesus.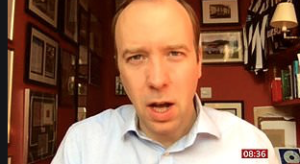 Yesterday Mr Hancock gave evidence to the House of Commons Health Committee, and his performance wasn't terribly well received.
He told MPs there was a six-point coronavirus 'battle plan' with at its core supplying vital equipment like ventilators and Personal Protection Equipment (PPE).
But some are asking why this hadn't been done before.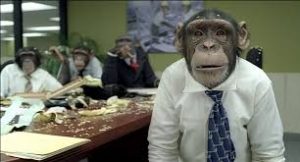 Mr Hancock appeared to distance himself from official advice in giving the evidence, and that never goes down well.
He said he had not been comfortable with initial advice given to NHS staff on what PPE to wear during the  pandemic, although early guidelines were below WHO standards, they had been "fitted to what the stocks are".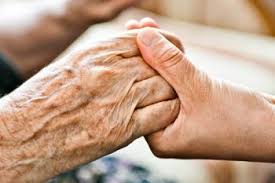 He admitted to MPs that more people are dying in care homes than has been officially recorded, and said that the UK Government would be introducing mass community testing, but only  "when we can".
Mr Hancock also revealed that ministers had considered a policy that would have put London alone into lockdown (which might have seen the number of cases grow exponentially) but they decided against it for the sake of "national unity".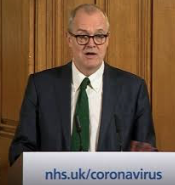 There are also major questions about his role in conflicting communications about the efficacy, or otherwise, of face masks.
England's Deputy Chief Medical Officer, Jonathan Van-Tam, said on April 3: "In terms of the hard evidence, and what the UK government recommends, we do not recommend face masks for general wearing".
But two weeks later, amid growing calls for the UK to change its advice, the UK Government's Chief Scientific Adviser, Sir Patrick Vallance, told the Downing Street press conference: "The evidence on masks is much more persuasive for masks stopping you giving it to somebody than it is for you preventing you catching it".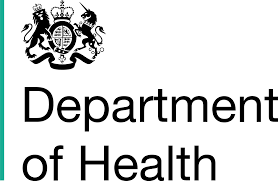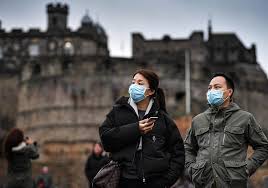 Another issue has been frontline NHS staff not getting the PPE they need, and Mr Hancock bears some responsibility here too.
The UK's Department of Health and Social Care issued a statement in early April refusing to acknowledge a shortage of kit and instead saying there had been an initial problem with distribution.
"In the past two weeks the NHS supply chain have delivered 397m pieces of PPE equipment," it said. "We are confident that enough supply is now reaching the frontline…"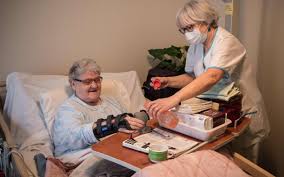 A week after that, on April 10, Mr Hancock enraged medical unions when he adjusted the UK Government's position to saying there was enough PPE to go around, but only if workers did not overuse it.
"We need everyone to treat PPE like the precious resource it is", he said.
Today The Guardian newspaper has exclusively revealed that the NHS had asked doctors and nurses to work without protective full-length gowns when treating Covid-19 patients, as hospitals came within hours of running out of supplies.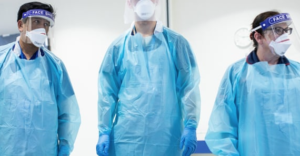 The guidance was a reversal of Public Health England (PHE) guidelines stipulating that full-length waterproof surgical gowns, designed to stop coronavirus droplets getting into someone's mouth or nose, should be worn for all high-risk hospital procedures.
Officials advised instead that frontline staff should wear a flimsy plastic apron with coveralls when gowns ran out.
A problem with the supply of ventilators has also proved difficult for Mr Hancock.
Speaking to the BBC on April 5, he said the UK was on track to have ventilators for 18,000 patients, but admitted they may not be in place in time for the peak in hospital admissions – expected by the end of this month.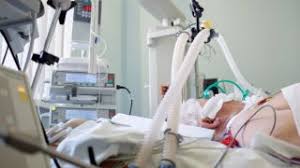 He also said that 1,500 ventilators should come into use in the NHS in the week which followed his announcement.
However, the Prime Minister's spokesman has now said that there had been an increase of just 200 in that week.
These controversies all add up to major troubles for Mr Hancock.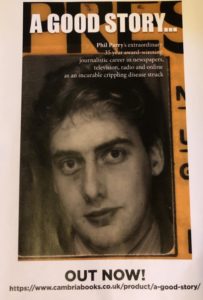 His political career may be on life-support…
Our Editor Phil Parry's memories of his extraordinary 36-year, award-winning career in journalism as he was gripped by the incurable disabling condition Hereditary Spastic Paraplegia (HSP), have been released in a major book 'A GOOD STORY'. Order the book now! The picture doubles as a cut-and-paste poster!
If you need something to keep the children entertained during these uncertain times (in Welsh) try Ffwlbart Ffred about the amusing stories of Ffred and his pet.