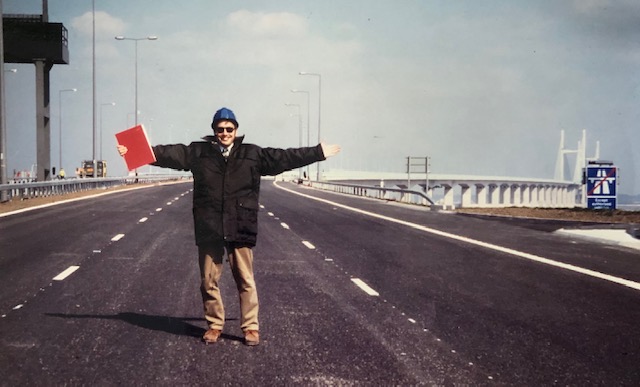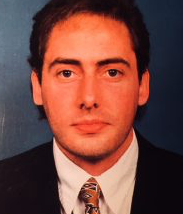 On The Eye our Editor Phil Parry has described how he was helped to break into the South Wales Echo office car when he was a cub reporter, recalled his early career as a journalist, the importance of experience in the job, and making clear that the 'calls' to emergency services as well as court cases are central to any media operation.
He has also explored how poorly paid most journalism is when trainee reporters had to live in squalid flats, the vital role of expenses, and about one of his most important stories on the now-scrapped 53 year-old BBC Wales TV Current Affairs series, Week In Week Out (WIWO), which won an award even after it was axed, long after his career really took off.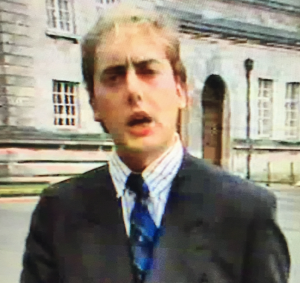 Phil has explained too how crucial it is actually to speak to people, the virtue of speed as well as accuracy, why knowledge of 'history' is vital, how certain material was removed from TV Current Affairs programmes when secret cameras had to be used, and some of those he has interviewed.
After disclosing why investigative journalism is needed now more than ever although others have different opinions, and how the current coronavirus (Covid-19) lockdown is playing havoc with media schedules, here he shows how in the past criticising the UK Government's response could have got journalists into serious trouble. 
One thing we don't have to worry about during this awful coronavirus (Covid-19) lockdown, is criticising the UK Government reaction.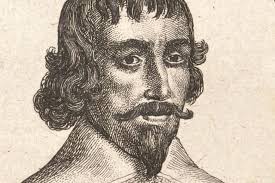 In the old days journalists and others could have ended up in prison, being 'pilloried', or even having their nose or ears lopped off!
The Act of Seditious Libel meant you could not directly criticise the monarch, Government or Prime Minister.
In the 17th century the Puritan William Prynne was found guilty of sedition by Charles I's Star Chamber for a treatise attacking court plays and had both ears cut off.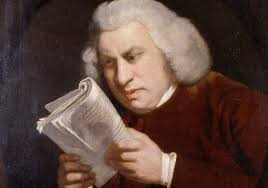 In 1668 it was suggested the playwright William Davenport should also suffer this same appalling fate.
The Act of Treason of 1351 could be used as well to prosecute 'scandalous' writers.
In 1739 Samuel Johnson fled to an 'obscure' house in Lambeth to escape arrest because of his satire, London, on the ministry of then Prime Minister Robert Walpole.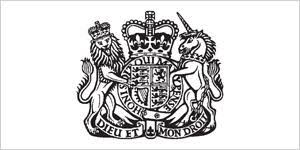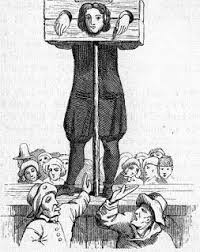 Thankfully the Act of Seditious Libel was repealed in 2009 and the Act of Treason has been totally overhauled, and all journalists can be grateful that they have been, after a series of UK Government blunders during and before the lockdown were highlighted by them.
The Health Secretary Matt Hancock announced on April 2 a new aim of increasing testing to 100,000 a day by the end of the month, but this now seems unlikely to be achieved.
There is also growing criticism that frontline NHS staff are not getting the Personal Protection Equipment (PPE) they need.
The UK's Department of Health and Social Care issued a statement in early April refusing to acknowledge a shortage of kit and instead saying there had been an initial problem with distribution.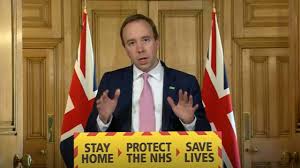 "In the past two weeks the NHS supply chain have delivered 397m pieces of PPE equipment," it said. "We are confident that enough supply is now reaching the frontline…"
A week after that, on April 10, Mr Hancock enraged medical unions when he adjusted the government's position to saying there was enough PPE to go around, but only if workers did not overuse it.
"We need everyone to treat PPE like the precious resource it is", he said.
Announcing that the UK Government would move from the containment phase to the delay phase of its strategy to tackle the coronavirus outbreak, Prime Minister Boris Johnson told a press conference on March 12 that those with any symptoms should stay home for seven days.
Appearing alongside him, the Chief Medical Officer for England Chris Whitty, said they would stop testing people with mild suspected cases.
"We will pivot all of the testing capacity to identifying people in hospitals who have symptoms", he said.
But four days later, the World Health Organization (WHO) told countries battling Covid-19 that testing should form the backbone of their response to the pandemic.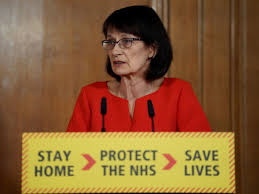 "Test, test, test", said the body's head, Tedros Adhanom Ghebreyesus.
Yet one of England's deputy chief medical officers, Jenny Harries, dismissed this as a message aimed at less developed countries.
"There comes a point in a pandemic where that is not an appropriate intervention", she said.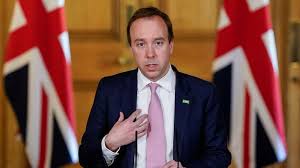 After first implying that they had not taken part in an EU scheme to source life-saving ventilators because the UK was "making its own efforts" after Brexit, Downing Street admitted on March 26 that it had failed to take part in the programme because it had accidentally missed the deadline.
In another twist, it was then revealed that British officials had taken part in four meetings where EU projects to bulk-buy medical kit were discussed – the earliest of them in January.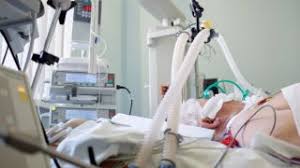 Speaking to the BBC on April 5, Mr Hancock said the UK was on track to have ventilators for 18,000 patients, but admitted they may not be in place in time for the peak in hospital admissions – expected by the end of this month.
He also said that 1,500 ventilators should come into use in the NHS in the week which followed his announcement.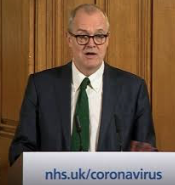 However, the Prime Minister's spokesman has now said that there had been an increase of just 200 in that week.
England's other deputy chief medical officer, Jonathan Van-Tam, said on April 3: "In terms of the hard evidence, and what the UK government recommends, we do not recommend face masks for general wearing".
But two weeks later, amid growing calls for the UK to change its advice, the UK Government's chief scientific adviser, Sir Patrick Vallance, told the Downing Street press conference: "The evidence on masks is much more persuasive for masks stopping you giving it to somebody than it is for you preventing you catching it".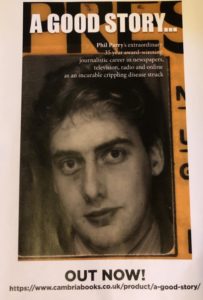 At least, though, you won't get your ears chopped off now if you highlight these inconsistencies!
Tomorrow – huge anger among BBC Wales staff that there was no transfer before the lockdown. 
Phil's memories of his extraordinary 36-year, award-winning career in journalism as he was gripped by the incurable disabling condition Hereditary Spastic Paraplegia (HSP), have been released in a major book 'A GOOD STORY'. Order the book now! The picture doubles as a cut-and-paste poster!
If you need something to keep the children entertained during these uncertain times (in Welsh) try Ffwlbart Ffred about the amusing stories of Ffred and his pet.