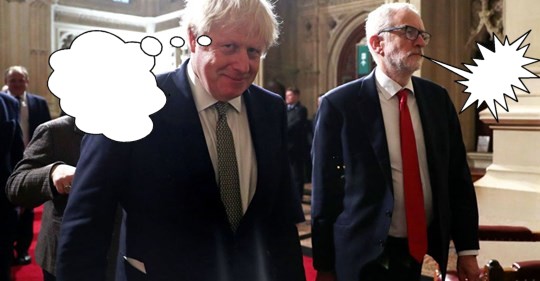 Thankfully, everyone could see the funny side of our picture after what has happened in the last few weeks!
Following Boris Johnson's huge 80-seat victory over Labour in the General Election we asked for possibilities of the Prime Minister's thoughts and Jeremy Corbyn's words at the state opening of Parliament, and here are the winners.
The runners-up are:
 Mr I Roberts of Monmouth with – Johnson thinks:  "I am going on holiday now to celebrate my win with working class voters … Mustique." Corbyn declares:  "I will be going away where I always go on holiday, comrades.  Blackpool… er… not now it is Tory".
Mr C Jones of Swansea with – Johnson thinks:  "All we need now is for that lefty Long Bailey to get the leadership".  Corbyn declares:  "The leadership will be decided by Labour rules, according to paragraph four, sub-section nine.  The fact that everyone knows I want Rebecca to win has nothing to do with it.
Mrs Christine Jones of Cardiff with – Johnson thinks:  "I'm good with numbers.  I've now got, er (coughs), MPs and, um (coughs), children". Corbyn declares:  "Personal issues regarding the leadership are of no concern to voters.  They have zero interest in the fact that my girlfriend was once Diane Abbott".
Mr Peter Allison of Rhyl with – Johnson thinks:  "I bet after we broke down his 'Red Wall' he has moved on to seeing a 'Red Mist'!". Corbyn declares:  "Comrades we need a leader who can win the next General Election (under breath) no, that's not right…".
But the winner is:
Miss Deborah Davies of Haverfordwest with – Johnson thinks:  "I don't look ridiculous in this get up but I must remember not to go on a zip wire holding the union jack…" Corbyn declares:  "As you can see I am completely relaxed in this suit.  It's what I wore when I met the Queen but didn't bow."
As ever we can't provide prizes unfortunately.
You must make do with the knowledge that you are now officially TROUBLE-MAKERS!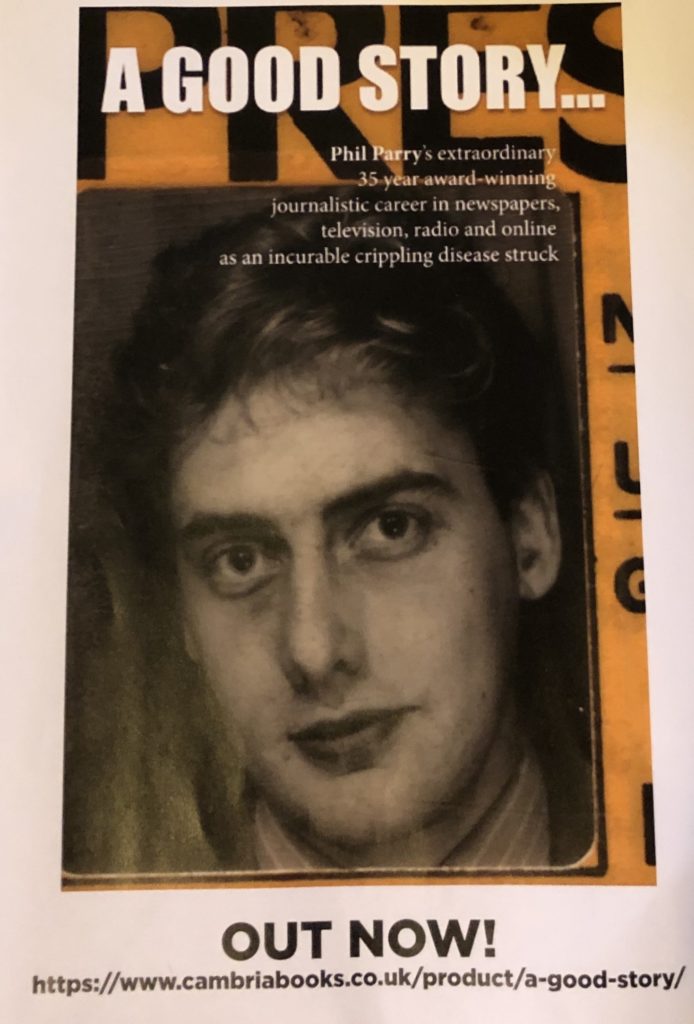 Our Editor Phil Parry's memories of his astonishing, lengthy award-winning career in journalism as he was gripped by the incurable disabling condition Hereditary Spastic Paraplegia (HSP), have been released in a major new book 'A GOOD STORY'. Order the book now!