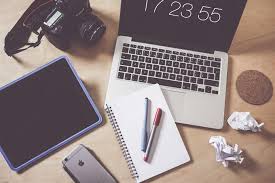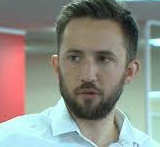 After we revealed how real journalism may be on the way back, with news internet sites attracting advertisers by setting up investigation teams, greater transparency being established into the workings of reputable news organisations, and more journalists employed as 'fact checkers', come details of further journalistic endeavours.
These could be straws in the wind that things are changing, yet an old style obsession persists with poor quality 'clickbait journalism'.
Earlier this year, Paul Rowland the Editor of WalesOnline who threatened to sue us over an accurate satirical piece using the astonishing words "satire is no defence against libel", had advised a reader anxious to break into journalism to write lists about the best places to eat in Wales, but strongly denied this was 'clickbait'.
He wrote on the website:   "You might not be interested in '19 mouth watering street food dishes and where to find them in Wales, and you might believe it's not something we should be writing (I wouldn't agree, but that's fine).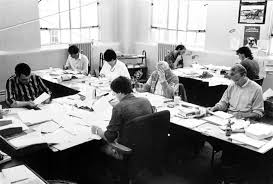 "That doesn't mean it's clickbait."
In a published 'Q and A' session with Mr Rowland another reader pointedly asked:"Why does your website have more advertising and click bait articles than genuine news content?".
Another said: "I welcome your proactive stance against fake news, but what I'd really like to see is Walesonline (sic) reporting real news instead of Buzzfeed style articles on the ten best burgers in Cardiff".
A year ago, we showed how Mr Rowland had been engaged in a bizarre spat on social media with another leading journalist in Wales.
The row erupted when the BBC Wales Welsh Affairs Editor Vaughan Roderick, accused Mr Rowland of publishing sexist news 'reports' on the opening of Cardiff's Coyote Ugly bar.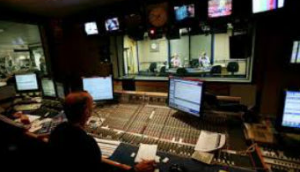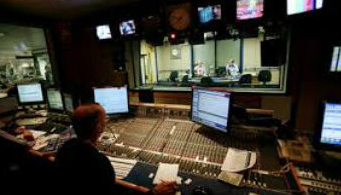 Mr Roderick said sarcastically:  "I'm presuming @WalesOnline has a full time Coyote Ugly correspondent. Maybe they and @dailypostwales might cover politics occasionally.
"This is becoming something of an obsession for @WalesOnline."
Mr Rowland hit back with: "Must be nice to do one radio show a week (Sunday Supplement on BBC Radio Wales) and not have to worry about whether anyone listens to it".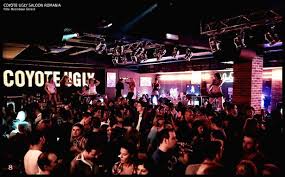 But accusations of sexism have long dogged WalesOnline.
One reader of the website said sarcastically about their 'reports' on Coyote Ugly: "Scantily clad women dancing on a bar, serving drinks in-between, whilst men look on but can't touch?No sexism there. At all."
Another said: "I think someone needs to look up what sexism is, because this is exactly that."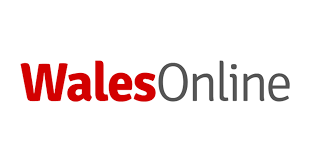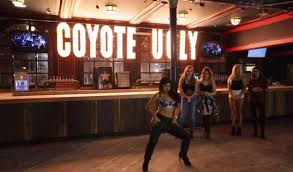 17 'stories' were published in WalesOnline, in 2016 about Coyote Ugly.
One, in December of that year, was headlined:  "Watch the Coyote Ugly Cardiff girls practise their moves ahead of opening night".
An earlier item said:  "The girls will start their 'Coyote Bootcamp' on Monday ahead of the venues grand opening'.
"Following a weekend of auditions, owner's (sic) at Cardiff's new Coyote Ugly bar have finished their 'Coyote Search' and have recruited a number of girls.
"Nobee, Sally, Rio, Lauren and Chloe have all been chosen to work as Cardiff Coyotes."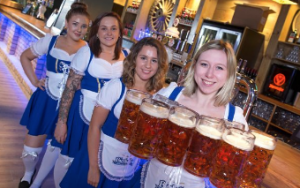 Yet Mr Rowland's publication is no stranger to accusations of sexism.
In August two years ago it published a "first look" inside a new Cardiff bar, complete with pictures of a group of attractive young waitresses holding foaming mugs of beer.
It even posted footage online of the waitresses doing their job – in an attractive manner of course.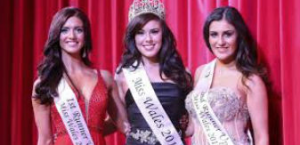 It 'reported' there were 88 draught beers, hot dogs at under a fiver, "waitresses in those uniforms" and (a major attraction apparently) "rugby on next door".
The Cardiff Bierkeller was, it said,"heaven".
The item was also published in the Western Mail and South Wales Echo.
In March of the same year it promoted the annual Miss Wales competition offering pictures of "gorgeous girls" and "stunners".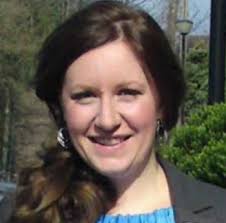 The fact it was on the eve of International Women's Day added a certain irony which could have been humorous – if it were not true.
The headline in WalesOnline promoting the competition declared:  "Miss Wales 2015: Meet the 34 finalists hoping to wear the crown".
Underneath, a strapline stated:  "These are the gorgeous girls hoping to be named Miss Wales … and you've got just HOURS to vote for your favourite".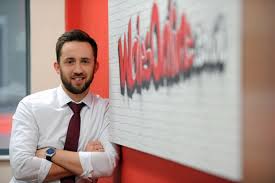 The Women's Equality Network (WEN) was horrified.
Sarah Rees of WEN Wales, told The Eye: "Beauty contests do nothing to support women's equality, in particular the representation of women in the media".
Clearly the representation of women and beer is close to the hearts of WalesOnline Editors.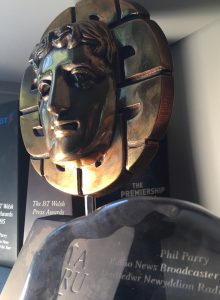 They were mocked on social media sites for reporting with 'live blogging' the opening of a Wetherspoon pub in Maesteg.
This prompted the news website to hit back with a column condemning the 'Crachach' in Wales.
But sexist so-called stories continued.
In September 2015 the WalesOnline rugby correspondent Simon Thomas said on Twitter he was "mortified", and we showed how another journalist there said it looked like it was stuck in the 1970s when a 'report' was published on the wives and girlfriends of Welsh stars before the rugby world cup.
Photographs of the "glamorous" women were included to support the piece on the website.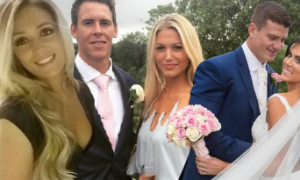 Sophie Harries was called:  "the model girlfriend of Scarlets star Liam Williams (who) has just been signed up to London model agency Models 1″.
The article added:  "She describes herself as a small town Welsh girl living in London.
"We think we'll add totally gorgeous to the list".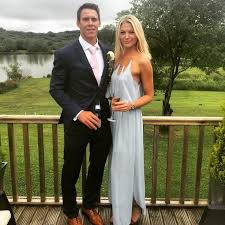 Tania-May Williams, with Scott Williams, was said to be:  "dark-haired and gorgeous".
There were however nods towards the intellectual qualities of the women.
Dr Anwen Jones, a lecturer and wife of Alun Wyn Jones, was described as "clever and sporty …  a former 400m hurdler (who) was Welsh champion from 2000-2007″.
But we can reveal that more resources are now being committed to news organisations that expose real stories.
The publisher with one of them told us:  "We think this is the future – that there is money to be made here".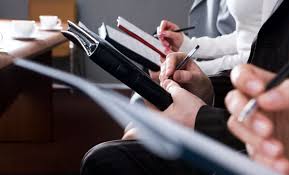 Yet proper journalism like we do at The Eye, and which wins awards, is hard.
We have exclusively disclosed how a so-called academic, Stephen Chan, who was employed by Swansea University and then advised a company whose President had a criminal conviction, had been jailed for more than four years at a court in the USA after a multi-million dollar fraud.
We have exposed a crooked property 'expert' called Howard Williams, who held 'seminars' in South Wales and beyond, who was even condemned by his former partner after we revealed he had dealt in drugs, had his legs broken when one deal went wrong, and served time in prison.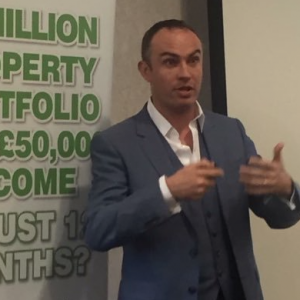 We have uncovered details of a police investigation into the care of elderly patients at a Mid Wales hospital.
Through it all we have endured numerous legal threats, including the one from Mr Rowland, and been called (wrongly and libellously) "biased" and "misogynistic" on Twitter.
The demise of the 'subs desk' on certain publications has been a cause for concern in this context.
Subs check the 'copy' for accuracy, watch out for legal pitfalls, correct grammatical mistakes, and write the headline (according to the direction of the 'Chief Sub' who indicates the space the story will fit into the newspaper by writing a measurement, or 'point', on the top).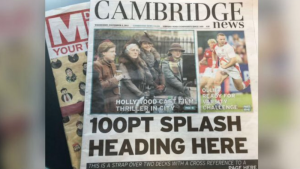 Yet even here there is hope.
Many websites are now employing extra journalists to check the copy before publication.
It is just a shame the Cambridge News did not do checks before printing the headline direction on the front of the paper!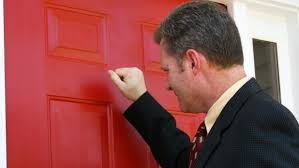 Our checks, investigations, and confronting people with the evidence, cost a great deal of money.
Sometimes the investigations can come to nothing.
We have been sustained throughout by donations and a single sponsor – we urge anyone who wants to see them continue, to contribute.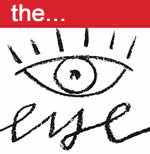 Perhaps The Eye's kind of journalism is now the future!
Check your knowledge of today's events as revealed on The Eye, with our brilliant interactive quiz: [viralQuiz id=1]