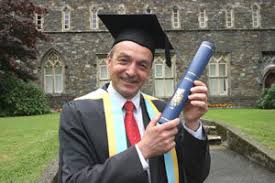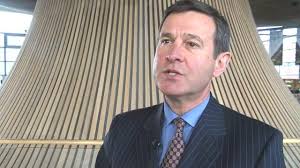 It is intriguing how certain controversial high-ranking people in Welsh public life continue to attract alarming headlines.
We have had the case of Roger Lewis who has been named as president of the National Museum of Wales/ Amgueddfa Cymru even though his time as Chairman of Cardiff Airport (CA) was marked by a contentious link up with a middle eastern state accused of supporting terrorism, a former employee at another of his work places told us how he had presided over the closure of whole departments, and during a tumultuous period in charge of the Welsh Rugby Union (WRU) his institution engaged in a fierce row with the regions, which he lost.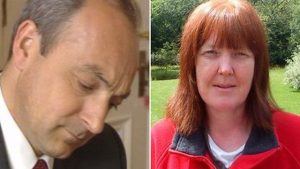 Now we are offered the unfortunate example of the former Chief Executive of Carmarthenshire County Council (CCC) Mark James (see tomorrow's story) who has again featured publicly in a blog, was formerly sent an email by the blogger in which she said he was "appalling", and whose home has been the subject of a police raid searching for important material in a major inquiry.
Anthony Barrett, the Assistant Auditor General for Wales (AGW) at the time and Appointed Auditor of Carmarthenshire County Council (CCC), issued a public interest report saying the authority had acted 'unlawfully' in indemnifying Mr James' libel counter-claim against the outraged blogger Jacqui Thompson.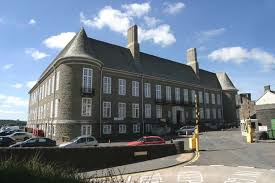 In January 2014 he stated:  "…it (the authority) was not authorised by statute..".
It has emerged CCC has sent letters to the present AGW, one insisting they were "unsighted" of Welsh Government (WG) guidance, and that further "dialogue" with officials is needed.
A Freedom Of Information Act request was also used to force CCC to publish documents about their contentious decision to indemnify Mr James' libel action.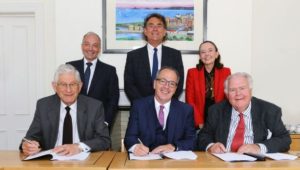 Yet Mr James has been no stranger to making disturbing headlines.
He was involved, along with two disgraced former senior executives at Swansea University (SU), in a mammoth land re-development scheme in South West Wales.
Professors Marc Clement (one-time Dean of Swansea University's School of Management) and Richard Davies (ex-Vice-Chancellor of Swansea University) were first suspended then sacked from their positions for "gross misconduct".
The architects for the huge Llanelli 'Wellness' village land deal, which is now under police investigation, were Professor Clement and Mr James, who last year stood down as Chief Executive of CCC.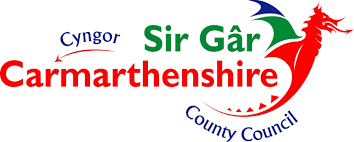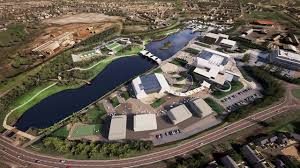 A report into governance procedures in the whole £1.3 billion Swansea Bay City deal, which includes the 'Wellness village' (and in which CCC was cited) was utterly scathing.
It stated:  "Risk management arrangements require improvement. Risks are not clearly articulated to describe the event, consequence and impact. There is no consistent risk management methodology used across the Partnership".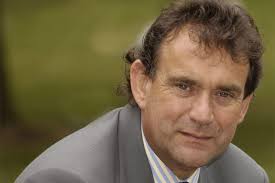 A further part of the probe that led to the dismissals was a proposed £600 million joint venture for a new university and private hospital in Kuwait, involving SU.
That project, in which Professor Clement was identified as being Vice-Chancellor of the university element, was never disclosed to the university's governing body in its council.
Professor Davies and Mr James were listed as trustees of the project's academic board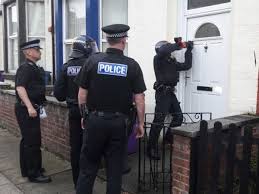 In the top-level inquiry South Wales Police have said the regional crime unit executed "a number of warrants as part of an investigation into alleged bribery offences.
"Seven (then eight) addresses in Swansea, Carmarthenshire, and Kent are being searched with the assistance of colleagues."
One of the addresses in Carmarthenshire was linked to Mr James.
The searches were carried out by the Regional Organised Crime Unit Tarian and involved officers from South Wales, Dyfed Powys and Kent Police forces.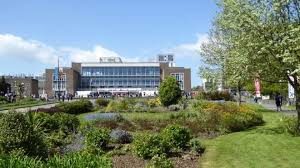 They followed a complaint from SU to the Serious Fraud Office in late 2018 which was then referred to the police.
A spokesperson said after the raids:  "A number of documents and electronic equipment have been seized, which will now be subject to extensive examination.
"No arrests have been made, and the complex investigation remains ongoing."
Also apparently 'ongoing' is the sight of public figures like Mr James making headlines for all the wrong reasons.
Tomorrow – why Mark James was described as 'visionary' showing how Public Relations (PR) journalism is very different from the investigative type on The Eye…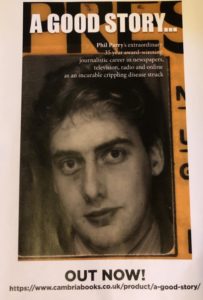 Our Editor Phil Parry's memories of his extraordinary 36-year award-winning career in journalism as he was gripped by the incurable disabling condition Hereditary Spastic Paraplegia (HSP), have been released in a major new book 'A Good Story'. Order the book now. The picture doubles as a cut-and-paste poster!