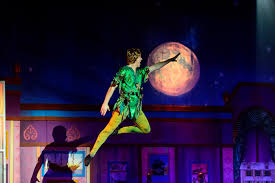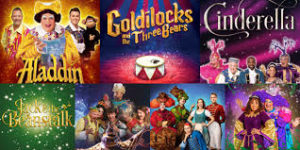 While senior politicians have warned that controversial events at Wales' largest airport are a comedy of errors, it seems officials there have decided it should go into the pantomime business to raise much needed cash, apparently flouting lockdown rules, it has emerged.
The disturbing revelation by The Eye is even more powerful set against the backdrop of the announcement now that all of Wales is to go into a "short, sharp" national lockdown from Friday until next month.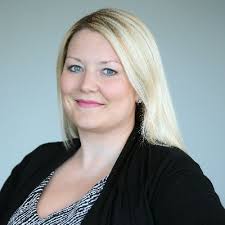 Families are being urged to stay at home, while pubs, restaurants and non-essential shops will shut.
Yet a senior executive at troubled Cardiff Airport (CA) said (without irony) a pantomime there would be a distinctive occasion, beginning in just a few weeks time.
Sarah Clifford, Head of Sales and Commercial at CA said:  "We are delighted to be hosting such a unique event at the Airport this Christmas". The proposed location is in an airport car park to the north of the runway.
But even the local lockdown rules are clear today that no one is allowed to enter or leave the Vale of Glamorgan area (where CA is sited). It is also widely known that large gatherings of people are likely to spread coronavirus (Covid-19).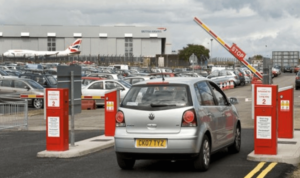 The Welsh Government (WG) stipulates:  "Following a sharp increase in coronavirus (COVID-19) cases in the Vale of Glamorgan Council area, new restrictions were introduced to reduce the spread of the virus and protect the health of people living in the area".
CA is plainly aware of these rules but a pantomime may not be seen as an exception to them. Managers at the airport state:  "Cardiff airport remains open, because it is a transport hub and it is a legitimate pass through location for people. However if someone is in a local lockdown area a holiday is not a legitimate reason for travel, so holidaymakers from local lockdown areas should not be using the airport to fly".

The lockdown rules for the Vale (accompanied by 'guidance'), which have been strengthened by news of the all-Wales lockdown, appear to have been broken in the past, and a leading Welsh figure believes they are unnecessary anyway (see story tomorrow), but enforcers are unlikely to look kindly on an institution which breaks them by holding a light entertainment theatrical production.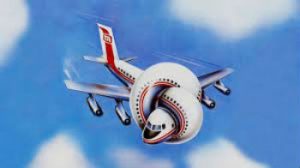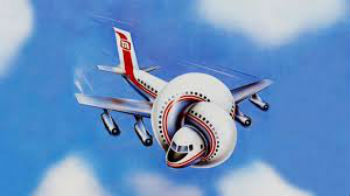 Yet this is not the first time that CA has hit the headlines for all the wrong reasons.
Executives there have had to confront the news that a state-controlled airline where the country is accused of supporting terrorism is suspending flights. The unnerving information has cast further doubt on the enormous hoopla when the route to and from CA was first announced and the huge amounts of public money that have been ploughed into the institution, with one expert declaring on social media about the airport "the situation is dire".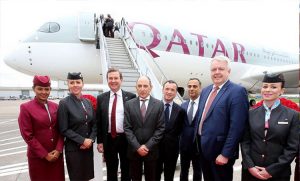 Contentious Qatar Airways (QA) claimed the suspension of flights from Cardiff to Qatar's capital Doha (as well as Birmingham) was only for the winter because travel restrictions have dictated weak demand, and they are meant to re-start on March 28, although this is far from certain.
QA had orignally hoped to resume flights to CA this month but the current global crisis means the airline is focusing on the most profitable routes.
But there has been more bad news for CA recently. Only a few tonnes of freight have been imported through the airport since May, and an expert who analysed the situation there, posted on Facebook "the situation is dire… the survival of the airport as a Civil concern is dependent on how long Mr Drakeford is willing to pump our money into the place – plus a bit of luck" with a worried face emoji after the alarming message.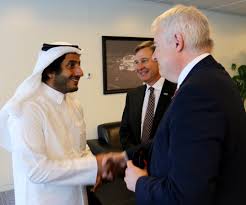 Meanwhile the details of QA pulling out of CA until at least March call into question the immense fanfare which greeted the link-up when it was first announced. In interviews, the First Minister of Wales at the time, Carwyn Jones stated:  "We would like to work with his excellency (Akbar al Baker the Chief Executive of QA)". He tweeted that he "welcomed" the first QA flight into CA and said it represented a "huge boost" for Wales. The then Welsh Secretary Alun Cairns informed us:  "The new flight from Cardiff to Doha (Qatar's capital) plugs our entrepreneurs straight into one of the most dynamic economies in the Middle East, and an airport which offers a further 150 global destinations".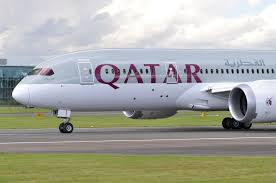 The mainstream media's response to the announcement of the new route at the time was no less remarkable, and became a target of our satirical writer Edwin Phillips.
The flight to Qatar's Hamed International Airport was described positively in the South Wales Echo as providing "capacity for 150,000 passengers a year, as well as significant freight capacity for Welsh exporters at around 10 tonnes a flight". In April 2017 BBC Wales's Economics Correspondent Sarah Dickins said approvingly:  "The new direct route from Cardiff to Doha is a reminder not just that the economy of Qatar is growing significantly but also that trade between Wales, the Arab world and beyond is increasing".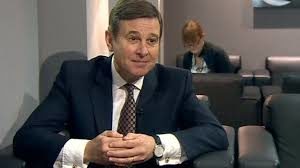 When the first flight from Doha was due, WalesOnline reported faithfully the words of Roger Lewis, then Chairman of CA, when he said: "This is a pivotal moment for Cardiff Airport, for Wales and the South West of England. The far reaching consequences of this service for passengers and businesses will be transformational". The same praising word was used by the then Chief Executive of CA Deb Bowen Rees who told the South Wales Echo:  "The Qatar Airways service has been transformational…" The airport's Chief Commercial Officer Spencer Birns has stated baldly:  "Qatar Airways are committed to the route (with Doha) and we want them to be successful"..
But Qatar has long been controversial and any link up with an airline controlled by this state was bound to make for worrying news.



The UK Government has told potential travellers to the country they faced major risks, and it stated on its advice website:  "Terrorists are likely to try to carry out attacks in Qatar". Eight sovereign nations around the world have severed diplomatic ties altogether with Qatar and in July 2017 it was reported that the state had been cut off by some of its neighbours over alleged terrorist support. The emirate had refused to comply with an initial list of 13 demands, saying it would not agree to any measures that threatened its sovereignty or violated international law. But it was told by its neighbours that they wanted it to accept six broad principles on combating extremism and terrorism.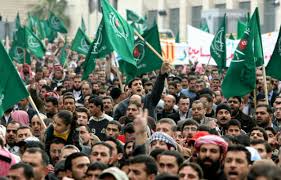 Qatar denies backing groups linked to Islamic State (IS) although it does admit it supports the Muslim Brotherhood.
Qatar also hosted the ousted ruler of Sudan, Omar al-Bashir, who was convicted of corruption in a Sudanese court on December 14 but he seems unlikely to be extradited to stand trial for overseeing genocide in Darfur. It kept silent too as hundreds of thousands of Algerians protested, chanting "the people want the regime to go". Hundreds of millions of dollars in 'aid' money has been given as well by Qatar to Hamas, the group which holds sway in the Gaza Strip, and which has been designated by the USA as a terrorist organisation.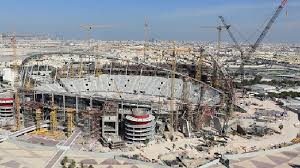 Meanwhile Qatar's successful football World Cup bid has also prompted major questions, putting under more strain the relationship with CA. The Sunday Times, has revealed that the tiny desert state had secretly offered £400 million to FIFA just 21 days before the worrying decision was announced to hold the 2022 football World Cup there.
But alarm has been spread not simply by the headline-grabbing association with an airline controlled by Qatar, an expert warning that the situation for CA was "dire", as well as news now that it is going into pantomime – there has also been the money.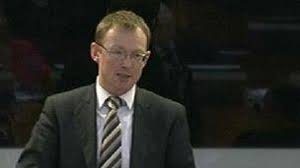 It may receive another £6.8 million, after getting a 'loan' of £21.2 million last year, which is itself an extension on the £38.2 million the airport could already 'borrow' from the Welsh Government (WG). This is for an airport bought by the taxpayer for £52 million when Glasgow Prestwick cost the Scottish Executive just £1.
Welsh Conservative MS Russell George, who speaks on transport issues, said: "This is good money after bad. Tot up the purchase price of £52 million, the current £38.2 million loan, and last year's £21.2 million loan, and the airport could be in hock to the taxpayer to the tune of more than £110 million since it was bought by the government in 2013. This is unsustainable…"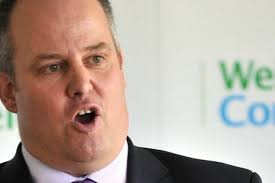 Andrew RT Davies MS for South Wales Central (and one time leader of the Welsh Conservative Party) said:  "… this typifies how rudderless this Labour Welsh Government currently is.
"One minute they're cancelling an M4 relief road that would help boost Rhoose citing environmental factors, then declaring a climate emergency, and now they're chucking millions at an airport. Shambolic. Wales deserves better than this chaotic and slapdash management of our economy."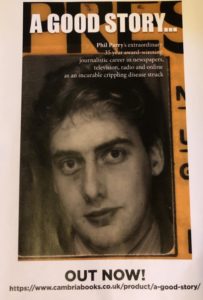 But an airport which also holds a pantomime when lockdown is in place could also be accused of having slapdash management.
Perhaps the audience may have reason to shout:  'BEHIND YOU!!!'…
Our Editor Phil Parry's memories of his astonishing 37-year award-winning career in journalism (which did NOT involve welcoming news of an airport linking up with a controversial state airline) as he was gripped by the incurable disabling condition Hereditary Spastic Paraplegia (HSP), have been released in a major book 'A GOOD STORY'. Order the book now!