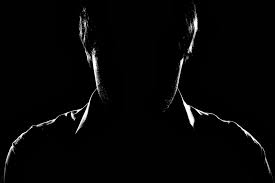 Latest posts by The Rebel
(see all)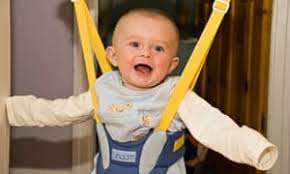 As we leave the European Union (EU) our political correspondent The Rebel looks at whether there is really a Boris bounce following the General Election, or if the Prime Minister is actually sowing the seeds of huge future discontent.
With the characters of party leaders under scrutiny from the media as never before, and the anti-Semitic controversy which has engulfed Labour a major factor in the party's leadership race, this remains an extraordinary political time.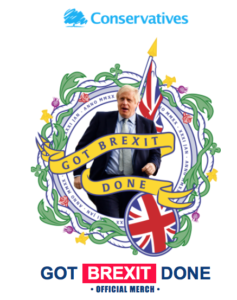 Boris bestrides the UK like a colossus.
He has a huge 80-seat majority, the opposition is in total disarray undergoing a vicious leadership contest, as of last night he has delivered on his main pledge of leaving the EU, and he has shown he is no poodle of US President Donald Trump by selecting Huawei to build much of our 5G network in the face of intense American pressure.
The Prime Minister has proved also that he is independent of his chief adviser Dominic Cummings by reportedly backing the controversial multi-million high speed rail line HS2.
The Tories have sent out to their supporters adverts for merchandise to celebrate escaping the clutches of Eurocrats where you can buy victory mugs and tea towels, using a picture of Bojo with the Union flag.
Or are things really as simple as this?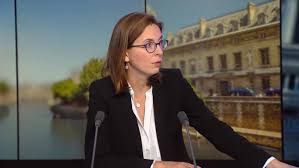 Leaving the EU is the easy bit, but getting a deal with our continental partners before the end of the year may be a lot harder.
Boris says he will now accept the 'off-the-shelf' Canada-style free trade deal which was on the table right at the beginning from the EU's chief negotiator, Michel Barnier.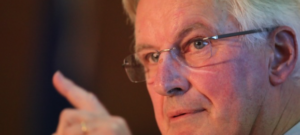 The deal will not include our largest sector – services – and will be far less advantageous than if we had stayed in the EU.
UK Treasury officials reckon leaving the EU will knock about 4.9 per cent from our GDP in 15 years.
Brussels is demanding guarantees that the UK will not steal an unfair competitive advantage, and the bloc has staked out the uncompromising position that the current fisheries arrangements should largely continue.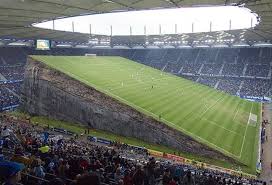 During a visit to Brussels for a meeting of ministers, Amélie de Montchalin, France's Secretary of State for European affairs, said the talks could become complicated if the UK failed to recognise the EU's red lines.
She said: "For us, if there are no clear guarantees vis-à-vis citizens and businesses. If there is no level playing field or fair conditions, the trade openness of the EU will not be total.
"The degree of openness of EU trade will depend on the level of convergence we reach. So, if Boris Johnson wants a deal in 11 months with zero quotas and zero tariffs, we must have guarantees of zero dumping and therefore of a level playing field."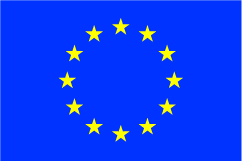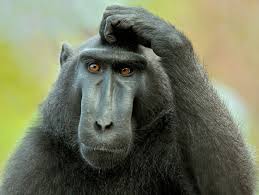 During all of this, many Tory MPs have approached me deeply unhappy with their leader.
One told me:  "Boris thinks he is unassailable but lots of my colleagues don't like what he's done".
Another said:  "He (Boris) and Dominic (Cummings) are running the show, but they don't know what lies ahead".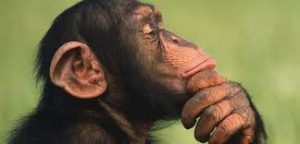 What lies ahead could indeed be extremely difficult, and this 'honeymoon' may not last.
The Labour leadership race might show the opposition are in disarray at the moment, but they could be a force to be reckoned with in a year or two.
Bojo and staring-eyes Dominic know that they could yet face someone far stronger than the bearded lefty, and they relish the prospect of taking on his former shadow chancellor's protege Rebecca Long-Bailey, but perhaps not Sir Keir Starmer.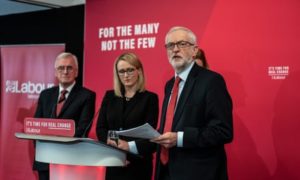 They believe the result on December 12 could have been very different if Sir Keir had been their opponent, and he may still be in the future.
Someone like green horn lefty Rebecca could be easy meat for them.
As one potential deputy leader, Angela Rayner, has written scathingly:  "If we're going to win back power, we need to convince people that the policies we're offering aren't just morally right but that they can and will be achieved".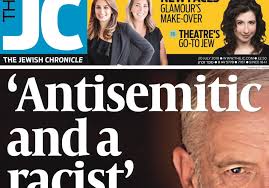 But this anti-Semitism crisis simply won't go away for Labour, and it keeps intruding into the campaign.
Boris is rubbing his hands at that.
As one expert on anti-Semitism and racism, Keith Kahn-Harris, has concluded:  "In the latest twist, British Jewry's main representative body, the Board of Deputies, asked all leadership and deputy leadership candidates to sign up to 10 pledges for actions that it claims would help end the crisis".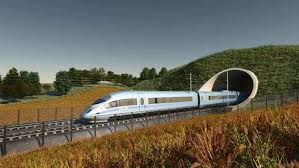 There is a growing crisis too for Bojo over HS2.
Its cost has been estimated at up to £106bn nearly doubling from a figure of £56bn in 2015.
Opposition to the high-speed line – which will link London, Birmingham, the East Midlands, Manchester and Leeds – remains tough, with critics raising concerns over the rising costs as well as the environmental impact, and ole' staring-eyes has called it "a disaster zone".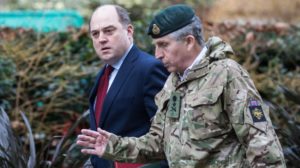 Then there is letting in Huawei to build a lot of the UK's 5G network.
BT has warned that limiting Huawei will cost them £500 million over five years.
From the other direction there is major opposition, and within his cabinet, Defence Secretary Ben Wallace, has called China a "friend of no-one".
The US, which has banned Huawei from government contracts, had lobbied us not to deal with the company.
Washington had even threatened to limit intelligence-sharing and warned that the decision could damage the chances of a trade deal.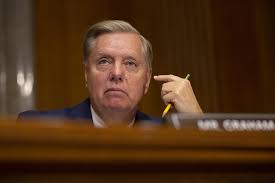 Boris appeared to succeed in limiting the fallout from the controversial decision on Tuesday, after speaking to the Donald.
US officials simply expressed their "disappointment" with the decision and said they "look forward" to working with the UK to exclude Huawei from the 5G network in future.
But the fight may not be over.
Lindsey Graham, a Republican senator and one of the bouffant ones confidants, said: "I am very concerned about the British Government's decision to provide Huawei … access to critical British infrastructure".
"This decision has the potential to jeopardise US-UK intelligence sharing agreements and could greatly complicate a US-UK free trade agreement.
"I hope the British Government will reconsider its decision."
Mitt Romney, another Republican senator and ex-presidential candidate, said: "By prioritising costs, the UK is sacrificing national security and inviting the CCP's (Communist Party of China's) surveillance state in.
"I implore our British allies to reverse the decision."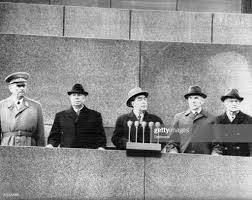 Tom Cotton, a member of the Senate intelligence committee, called for a "thorough review" of intelligence sharing agreements with the UK.
He said:  "Allowing Huawei to build the UK's 5G networks … is like allowing the KGB to build its telephone network during the Cold War".
It could be war for Boris too – the next General Election may not be for five years, but it might get quite hot for him long before then!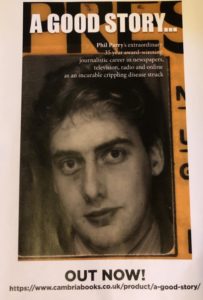 Our Editor Phil Parry's memories of his extraordinary 36-year award-winning career in journalism as he was gripped by the incurable disabling condition Hereditary Spastic Paraplegia (HSP), have been released in a major new book 'A GOOD STORY'. Order the book now!