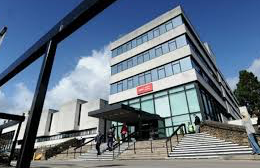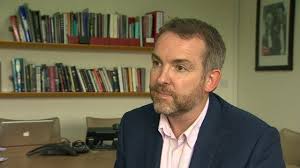 Senior BBC officials have condemned to The Eye the huge salaries for male stars which have emerged in the annual report, while the corporation in Wales refused to divulge details of pay and faced criticism over the axing of a long-running TV Current Affairs series.
Our sources within the BBC have also revealed to us that the salaries may only be the tip of the iceberg, with many more millions of pounds remaining 'hidden' in pensions, and the use of other loopholes.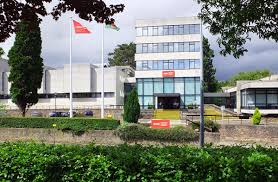 One source told us:  "This is only a fraction of the problem – how can we defend these kind of salaries when the licence-fee payer pays for it all?".
Another said to The Eye:  "Everyone knows it goes on (the pay disparity between men and women) and coming after we seem to have abandoned some regular Current Affairs TV series like WIWO (the weekly BBC Wales Current Affairs series 'Week In, Week Out') this makes us look really bad".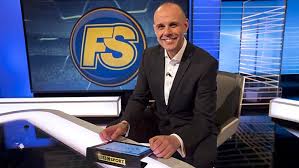 The salaries of top stars showed that Cardiff's Jason Mohammad pocketed between £260,000-£269,999 in the last 12 months after the BBC revealed the full list of stars, presenters and broadcasters earning more than £150,000 in 2017/18.
Mr Mohammad is still relatively unknown outside Wales, where he started as a news reporter and presenter and Radio 2's Good Morning Sunday, but his stock with the BBC has risen recently.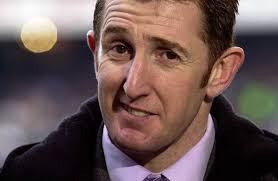 He now presents rugby union and snooker programmes, as well as Saturday's Final Score football programme.
He has also been used as part of the BBC's World Cup coverage in Russia, and fronts Radio 5 Live's 606 show.
Another Welshman named among the BBC's high earners in 2017 was former rugby union and league player Jonathan Davies, whose commentary and punditry on games featuring the two codes, put him in the £150,000-£199,999 pay bracket.
But we showed how the publication in the annual report was labeled a "farcical cover up" according to one personality.
The household name in dispute with the BBC, claimed in The Times the list was the "greatest work of fiction since Harry Potter".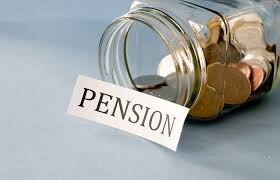 Multimillion-pound pension schemes were excluded, and internal contacts said this meant some highly-paid men appeared to earn the same as women when they in fact had greater benefits.
It came after documents setting out the pay for staff on more than £150,000 showed a sizeable gap in the earnings of the corporation's most well-known male and female presenters as well as actors, with Radio 2 presenter Chris Evans topping the list on more than £2m, while the highest paid woman was Claudia Winkleman who presented a programme on BBC Radio and TV's Strictly Come Dancing.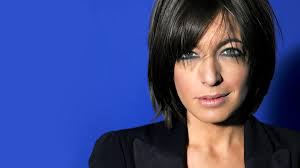 Her salary was between £450,000 and £499,999 a year.
The pay row at the BBC has ignited a fierce argument.
The corporation's former China editor, Carrie Gracie, has described her fight for equal pay as worse than her battle with breast cancer, and declared she will probably never get a major presenting job at the BBC again.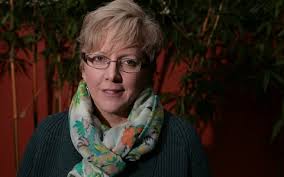 She resigned from her role in January in protest at inequalities at the BBC, accusing the corporation of having a "secretive and illegal pay culture".
Last month the broadcaster apologised for underpaying her and reached an agreement over the back pay, which she is to donate to the gender equality charity the Fawcett Society.
The BBC in Wales, however, where Rhodri Talfan Davies is Director, gave a blanket refusal to discuss the salaries at all.
We were officially told by a BBC Wales spokesperson: "We are not going to offer a running commentary on BBC Wales presenters' pay".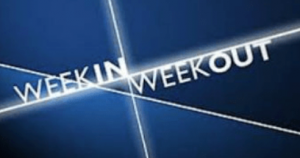 The crisis is set against a disturbing backdrop, where troubling decisions by BBC Wales managers have been the subject of our satirical writer.
The Eye disclosed how former executives and leading employees at their headquarters in Llandaff have slammed senior management there and strongly criticised the axing of WIWO.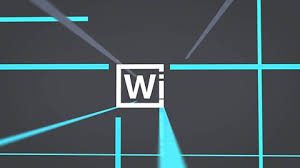 It ended after 53 years, and was replaced by the label 'BBC Wales Investigates' on occasional 'major' stories.
BBC Wales has said there would be "new investment" in programming, yet it became very difficult for accountants to quantify investigative Current Affairs.
Programme-makers could work on subjects for weeks or even months before it came to nothing, which cost money.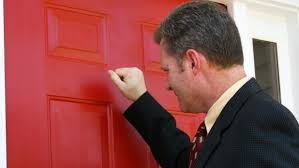 Despite this, critics say regular weekly Current Affairs programmes like WIWO played a vital role in holding to account policy-makers.
The contentious move to scrap it, followed alarming decisions to get rid of award-winning Current Affairs series on network television, such as World in Action and TV Eye on ITV and Rough Justice as well as Public Eye on the BBC.
Yet BBC Wales officials seemed more forthcoming about this controversial decision than the refusal to give a 'running commentary' on salaries.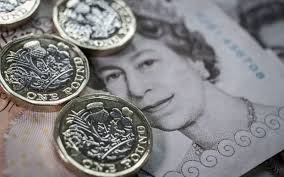 BBC Wales Investigates describes itself as an:  "Investigative series examining a wide variety of subjects affecting the lives of people in Wales".
A BBC Wales spokeswoman told The Western Mail:  "The Week In Week Out team will continue to work on our BBC Wales Investigates programmes, which will broadcast in peak time on BBC One Wales".
The BBC is, however, unlikely to broadcast in peak time the huge taxpayer-funded salaries of male stars after refusing to give a 'running commentary' on presenters' pay.
Check your knowledge of today's events as revealed over the last few months on The Eye, with our brilliant interactive quiz: [viralQuiz id=1]