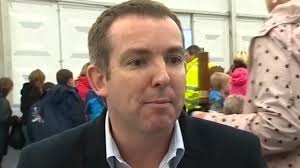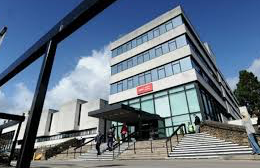 A rich list of BBC stars' pay due to be published today will be a "farcical cover up" according to one personality, but BBC Wales has refused to divulge any details at all of the huge top taxpayer-funded salaries, The Eye can reveal.
One household name in dispute with the BBC, claims in The Times the list will be the "greatest work of fiction since Harry Potter".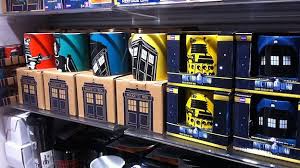 Over the past year many stars have been paid through the BBC's commercial arm, a loophole that allows millions to be kept secret.
As a result some of the wealthiest presenters are expected to disappear from this year's list or have a fraction of their salaries published, while others have been bumped up.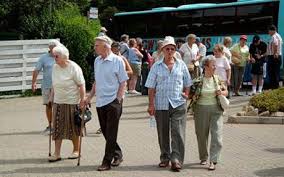 Multimillion-pound final salary pensions are excluded and sources say this means some highly paid men will appear to earn the same as women when they have greater benefits.
But the BBC in Wales, where Rhodri Talfan Davies is director, has given a blanket refusal to discuss the salaries, which are funded by licence-fee payers.
We were officially told by a BBC Wales spokesperson: "We are not going to offer a running commentary on BBC Wales presenters' pay".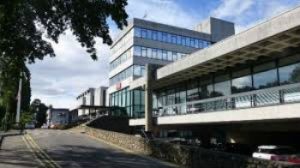 At a network level the picture is also blurred.
Eddie Mair had infuriated managers by not agreeing to a deal, yet others, including Huw Edwards, who was born in Bridgend, had already done so.
Mr Mair was thought to be the last big name of BBC news yet to finalise a cut, and it has been reported the situation was complicating the corporation's efforts to bring a semblance of order to salaries.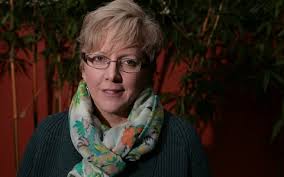 The corporation promised in January to draw up a new on-air pay framework, imposing clear and narrow salary bands, after dozens of female presenters claimed that they earned less than their male colleagues.
The publication of salaries a year ago caused a revolt by many BBC women and led to the resignation of Carrie Gracie as the China editor last January.
She accused the BBC of illegal pay discrimination.
Since then a host of male presenters has agreed reductions.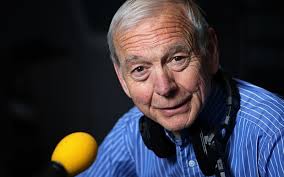 The BBC Radio 4 veteran John Humphrys, from Cardiff, has volunteered to take three cuts, reducing his salary from £600,000 to about £300,000.
His Today co-host Nick Robinson has also accepted a cut in salary, which is between £250,000 and £300,000.
Along with them and Huw Edwards – Nicky Campbell, the Radio 5 host, Andrew Marr, the TV presenter, and Jeremy Vine, the Radio 2 host, have all agreed cuts.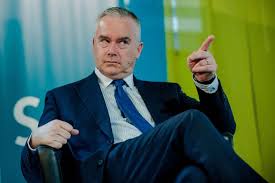 Jon Sopel, the North America Editor, has agreed a reduction in his £200,000 to £250,000 salary, even though the corporation reported his pay cut before it had been finalised.
Last year some of the BBC's most high-profile female personalities wrote a frank open letter to the director-general, Tony Hall, calling on him to "act now" and tackle the gender pay gap.
Household names including presenters Clare Balding, Victoria Derbyshire and Angela Rippon were among more than 40 women who used their "strong and loud voices" to urge him to "correct this disparity" over gender pay, which they say has been known within the corporation "for years".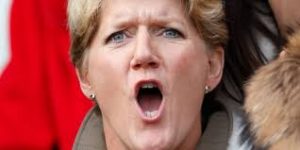 It came after documents setting out the pay for staff on more than £150,000 showed a sizeable gap in the earnings of the corporation's most well-known male and female presenters as well as actors, with Radio 2 presenter Chris Evans topping the list on more than £2m, while the highest paid woman was Claudia Winkleman who presented a programme on BBC Radio and TV's Strictly Come Dancing.
Her salary was between £450,000 and £499,999 a year.
The crisis is set against a disturbing backdrop, where troubling decisions by BBC Wales managers have been the subject of our satirical writer.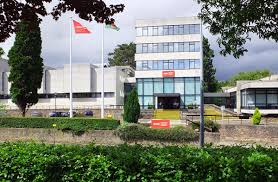 We showed how former executives and leading employees at their headquarters in Llandaff have condemned senior management there and strongly criticised the axing of a long-running television Current Affairs series.
The BBC Wales programme Week In, Week Out (WIWO) ended after 53 years, and was replaced by the label 'BBC Wales Investigates' on 'major' stories.
The contentious move to scrap it, followed alarming decisions to get rid of award-winning Current Affairs series on network television, such as World in Action and TV Eye on ITV and Rough Justice as well as Public Eye on the BBC.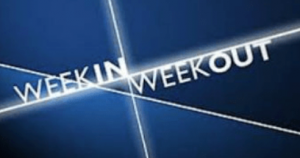 "We can't go on like this" one senior BBC figure told us.
"We seem to lurch from crisis to crisis."
Another stated at the time:  "That decision to get rid of WIWO (Week In, Week Out) is awful, especially when we are in the news anyway over this pay thing".
WIWO had won numerous awards in Cardiff, London and around the world.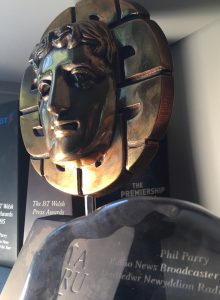 The Eye Editor Phil Parry, who presented the programme for more than 10 years from 1989, told WalesOnline:  "It is absurd to suggest that putting a label on a story like 'BBC Wales Investigates' in any way compensates for getting rid of a regular weekly current affairs strand which had been going for many years, like Week In Week Out.
"It never works – they tried to say the same when they got rid of Public Eye on BBC 2.
"Public Eye Investigations was never heard of again.
"When you have a regular series, with a team of people who know each other, an 'esprit de corps' develops.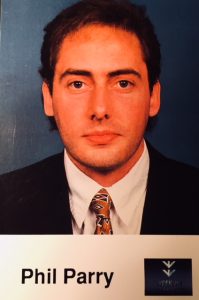 "You know who are the best 'quick turnaround merchants' and who are better to be left alone so they can work on longer investigations."
BBC Wales has said there would be "new investment" in programming, yet it became very difficult for accountants to quantify investigative Current Affairs.
Programme-makers could work on subjects for weeks or even months before it came to nothing, which cost money.
Despite this, critics say programmes like WIWO played a vital role in holding to account policy-makers.
The decision to axe it could prove as controversial as today's 'farcical cover up' with the publication of the rich list of top BBC stars pay.
Check your knowledge of today's events as revealed over the last few months on The Eye, with our brilliant interactive quiz: [viralQuiz id=1]