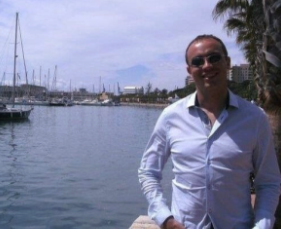 A huge reaction was prompted by our revelation of the new identity of a crooked South Wales property 'expert' who was jailed and had his legs broken when a drug deal went wrong but is now selling luxury villas in Spain.
Howard Williams, AKA James Daniels, also ran a discotheque, but new adverts for it have been removed.
We have been inundated too with further details of how other 'customers' of Williams' were conned.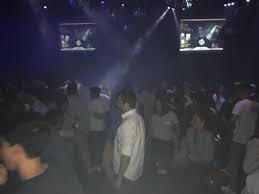 Facebook posts have been taken down for forthcoming events at his nightclub in Roldan called 'CopyRight'.
In fact the 'Discoteca CopyRight Roldan' Facebook page has not had a post from the discoteca since February 20 at 7.41am – just after we published the latest disclosures about Williams
Since his disco started advertising for staff on October 1, and opened on October 21, events, mainly at the weekend, were publicised extensively in advance.
After they took place, the page was often full of posts of photographs from them.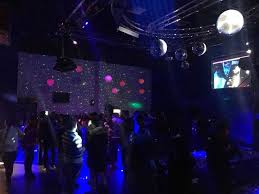 But from February 20 there have been no posts.
For his property 'company' Williams gives an address in Hengoed near Caerphilly – and more will be revealed about this next week.
His 'firm' is known as 'Select Murcia', and sells villas worth hundreds of thousands of pounds.
The real Select Murcia is in fact a reputable and upmarket car business.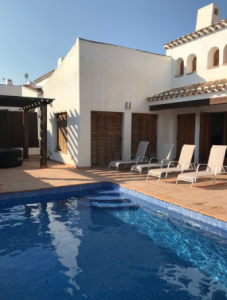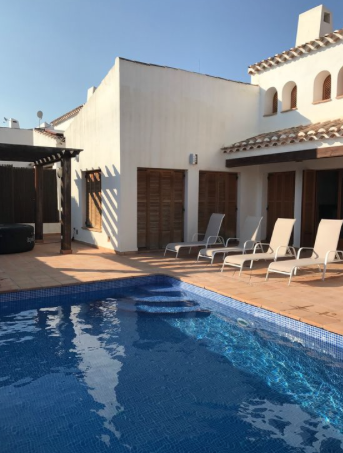 Doubtless they will be unaware of Williams' criminal background.
Over 10 years, his jail sentences have totalled four years four months, and they have involved 25 counts of deception. 
The Eye showed how illegal drugs have also played a central role in Williams' life, and when one deal went badly wrong he was attacked by a man using a wheeljack, and his legs were broken.
During a long-term investigation, with legal rules uppermost in our minds and while others in the Welsh media such as WalesOnline have published lists about the best places in Wales to eat and drink, or sexist 'stories' about the opening of bars, we have disclosed heartbreaking details from Williams' father Bill, who ran a sofa business in South Wales, and believes his son stole about £250,000 from him in cash and stock.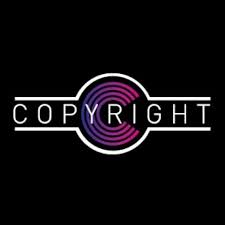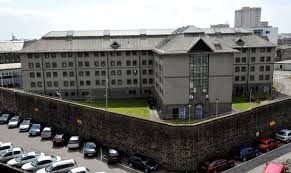 He and his wife spent part of a Christmas day outside the walls of Cardiff prison so they could be near their son.
On another occasion, Bill was called by the police to Clifton suspension bridge where his son was threatening to commit suicide.
Williams' former 'business' partner told us Williams was a "sick man", and he too was conned by his one-time ally.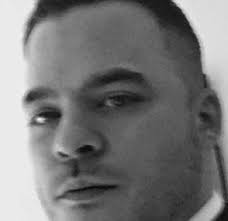 Sam McManus, or Georgeson, approached us and said:  "He (Williams) has fooled many people and I can only be grateful that there are good investigative journalists like you guys who expose greedy people like him".
He added:  "It is embarrassing to admit that I am yet another victim of his (Williams') greed".
Property-sourcing 'seminars' in expensive South Wales hotels have also been a vital part of Williams' operation.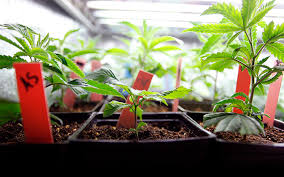 But when we contacted the location of one alleged event, officials had no record of it actually taking place.
Yet for £299 potential clients had been tempted with a "Special Offer February Deal – Sourcing and rent to rent training weekend".
The 'offer' was removed from Williams' Facebook site, where he was known as 'The Shoes', soon afterwards.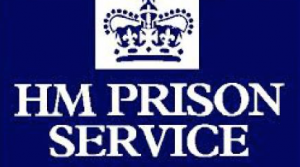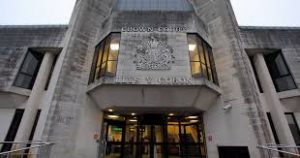 After we disclosed other details, his Facebook page became a 'closed group' which was only available to be seen by 'UK investors'.
Apart from having his legs broken when an illegal deal went wrong, outlawed drugs have often been a mainstay of Williams' career.
The Eye showed how in the past he has teamed up with another man, jailed for drug offences.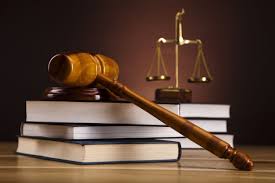 After leaving prison, he co-operated with a fellow ex-inmate, Leighton Saunders, to launch the 'Crisis Housing Charity' and asked for donations from the public.
The 'charity' gave an address in Cardiff but does not now exist.
Yet in March 2012 Saunders had been jailed for two years four months at Swansea Crown Court for growing 45 cannabis plants and 33 cuttings with a potential street value of up to £13,400.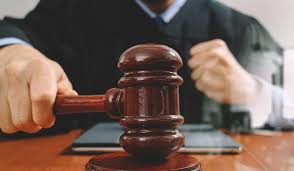 His own QC told the court it had been an operation to make a profit.
In sentencing him the Judge, Paul Thomas, said: "(this was) a conscious, long-term decision to make a lot of money from crime".
But Williams was undeterred by this and in Saunders' new venture with him, money was 'raised' by events, ostensibly to help ex-convicts find homes.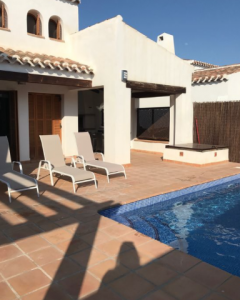 Meanwhile Williams himself has gone from strength to strength, and made strenuous attempts to leave his past behind.
But on one property website an angry investor described how he too had been a victim of Williams recently.
He said:  "He (Williams) is now selling property in Spain and is essentially selling properties in Murcia taking deposits and disappearing.
"He makes you pay circa £10k deposit and then disappears into the sunset".
But the reaction to our story exposing Williams is far from disappearing.
It will continue.
Next week more disturbing revelations about Howard Williams/James Daniels. 
Tomorrow internal sources disclose to us the 'chaos' inside a Welsh university.