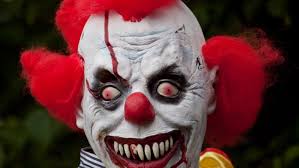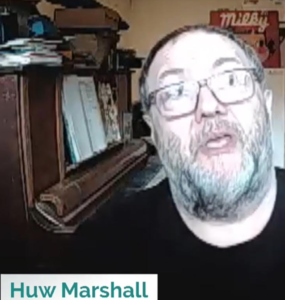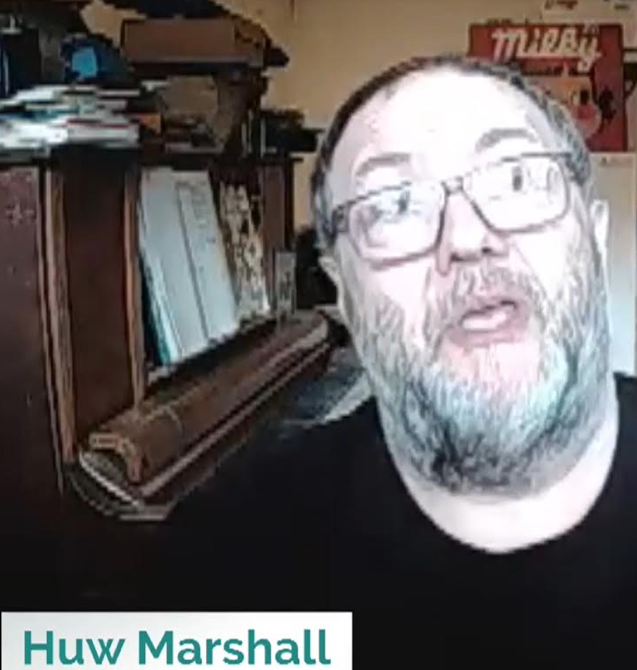 Our satirical writer Edwin Phillips listens to a meeting before the last news conference of nationalist Welsh newspaper 'The National' which closed its doors nine days ago, after just EIGHT MONTHS in operation.
The National founder Huw Marshall – "I promise not to lift stories from anybody else".
The National Editor Gavin Thompson – "Yes, you mustn't do that.  We don't want journalists from that nosey website The Eye on our backs again!".
MARSHALL – "Mind you, it was useful wasn't it, Gav? Especially when it came to my 'New Media Wales', or the 'pilot' for our paper, even if Private Eye called the stories 'cut and pasted from other news organisations'.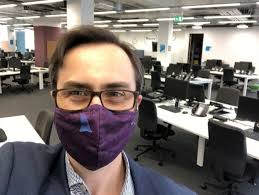 "After all that was a great piece about the doctor learning Welsh. Despite the fact (coughing) it looked exactly like the article on the website of Nant Gwrtheyrn".
THOMPSON (angrily) – "Yes, but I think you needed to put even more mistakes in it, to make out that it was different.
"It wasn't enough to headline your story: "Aldey Hey Choldren's Hospital doctor on learning Welsh" when it is in fact AldeR Hey and, of course, CHILDREN'S (erm, everybody knows unfortunately, that correct spelling is, um, critical for journalists).
(Straightening back) "It was still too similar, with YOUR article starting:  "Dr Jonathan Hurst is a doctor at Liverpool Women's Hospital and Alder Hey Children's Hospital. He's been learning Welsh for the last two years. etc.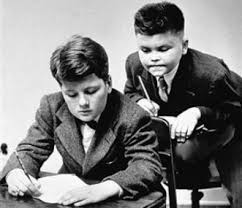 "When the Nant Gwrtheyrn one opened with:  'Dr Jonathan Hurst is a doctor at Liverpool Women's Hospital and Alder Hey Children's Hospital. He's been learning Welsh for the last two years.' etc.
"And then there was that piece from The Leader in North Wales which said: 'NORTH Wales Police and Crime Commissioner Arfon Jones is standing down.' etc. When yours was: 'NORTH Wales Police and Crime Commissioner Arfon Jones is standing down.' etc. In fact I know there were complaints about the fact that the two pieces were exactly the same throughout!"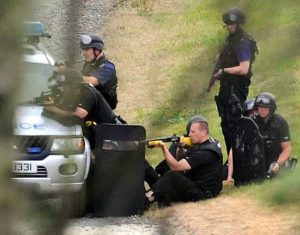 MARSHALL (coughing again) – "Er, yes, that probably wasn't my best moment".
THOMPSON (sternly) – "You bet it wasn't. And those practices of yours from the past haven't helped either, Huw, because The Eye picked up on them.
(Still sternly) "making that joke about Raoul Moat was one of the worst things you did, when two people had died and a police officer lost the sight in both eyes after he shot them, so putting that post on your Facebook site wasn't at all the right thing to do, saying: 'Hi I'm a sexy 19 year old blond (sic) from the North East of England looking for some fun. My Mr Right should be a big strong ginger man with a fiery temper and a jealous nature, who also enjoys camping and writing long letters.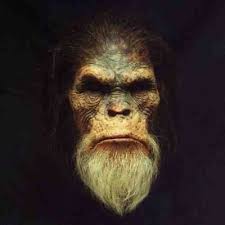 'Moat reward… if he isn't caught by next Wednesday, the rewards (sic) being doubled. It's going to be a Raul (sic) over'.
"Especially as it was when he was ESCAPING FROM ARMED POLICE!!"
MARSHALL (now sheepish having lost his eternal optimism) – "I did apologise for that".
THOMPSON (again sternly) – "And while I am at it, Huw, newspaper executives need to be whiter than white, but YOU seem to attract the attention of the police! I've been told how on Twitter you informed them that you intended to make a complaint, however they responded by telling you they had a 'responsibility to investigate any reports'.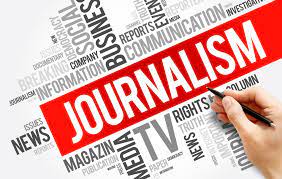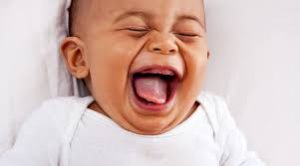 "We also have to make a pretence at being politically neutral, Huw, given that we say 'for all of Wales' on our masthead. You, though, actually stood for one of those parties whose aims we support.
"In 1992 you were Plaid Cymru's Parliamentary candidate in Cardiff Central, coming fourth with 748 votes, however your plans to stand for election as a councillor were scuppered when it emerged you had posted those 'jokes' about Moat.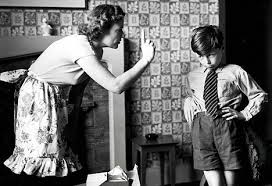 MARSHALL (staring at shoes) – "I'd have thought you'd have been pleased about that, Gav, given what we publish".
THOMPSON (once more angrily) – "no I wasn't Huw! We have to keep ALL politicians onside, because you never know when you might need them for a quote. I understand these things because (coughs) I edit the South Wales Argus.
(With hand in inside jacket pocket and staring into middle distance) – "and as I am about to write: 'As someone who has worked in the news media for more than two decades, I've been particularly proud that we have introduced many new readers to a physical newspaper for the first time'.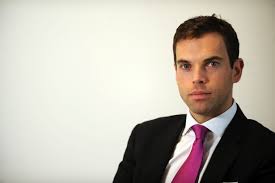 (As if coming out of a dream) – "Er. As you know, Huw, it was extremely bad for us, when it came out that you had made those offensive remarks about senior politicians on Twitter in 2013. It's just not a good image, is it, for a newspaper when its founder called the Labour MS and minister Ken Skates a 'gloating t**t', with another of your comments 'describing' the former Liberal Democrat AM Peter Black as a 'humourless t..t', as well as a 'dull, tedious t..t'?"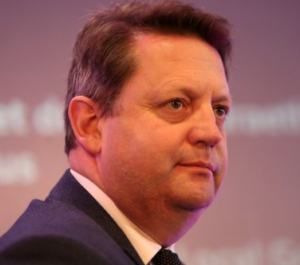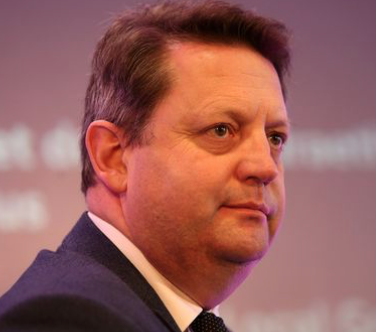 MARSHALL (thoroughly deflated now) – "Er, no I suppose not. Mind you, Gav, (brighter) there's that Welsh Parliament/Senedd Cymru (WP/SC) member for Blaenau Gwent, Alun Davies, MS, who declared on Twitter about us before the launch eight months ago: 'Well.  I wish you best of luck with this initiative. Anything to strengthen our news environment should receive a warm welcome'.
"And he is a headline-grabber!" 



(Back to his usual optimistic self) "the 'pilot' for our venture was wished 'Best of luck', too, Gav, by a Welsh Government (WG) minister – Lee Waters,
THOMPSON (sighing and ignoring comment) – "it has been difficult enough for us over the past few months, Huw, without your previous life coming to light. We had to say in that headline:  'Help us reach 1,000 subscribers and we'll hire a political correspondent', and advertise for 'Digital reporters (x2), audience and content editor (x1)',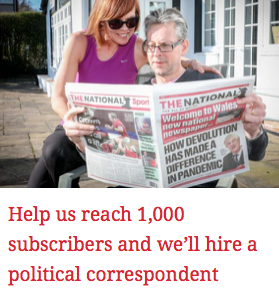 (Clearing throat) – "getting subscriptions has been extremely hard, hasn't it Huw? So we were forced to sound confident by writing: 'Our journalism is funded by our digital subscribers. At time of writing, 430 of you had signed up to become subscribers, many taking out an annual subscription'.
"The reviews haven't been brilliant, either.
(Wearily) "one reader of our first edition said:  'It looks like the Wrexham Leader from the 1970s', and those in authority took a pretty dim view as well. Mr Waters stated on Facebook:  'Well I've just bought a copy and think its pretty dull", which was ironic for, as you said, Huw, he had wished an earlier 'pilot' of ours 'Best of luck'.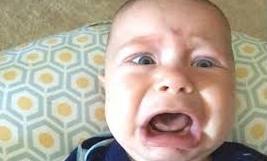 "He knows what he's talking about, too, because he used to be a producer on the BBC Cymru Wales radio programme Good Morning Wales
"I read some other pretty awful descriptions of us online as well, Huw. This was the comment by one writer: 'It starts with worthy statements about how we deserve better fearless, independent and unintimidated media in Wales and should be happy to pay for it then gives us a timid, third rate product filled mainly with political comment from compromised sources who wouldn't know a truth if it whacked them over the head with a cricket bat.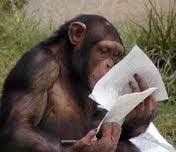 'The dreadful headlines persist throughout (try "Uncertainty follows end of overseas study scheme" for size! If I ever wrote that headline I think I would have decapitated myself immediately)…'"
MARSHALL – "but (appearing to bounce) this won't be the end, will it Gav? You're saying yourself in our last print edition that we're 'launching a new app and several newsletters after taking the decision to focus on growing our digital audience'.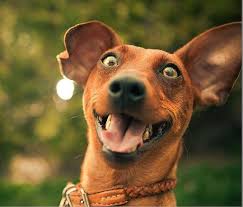 "And how "we are launching a weekly email newsletter – The Edition – for online subscribers, which will deliver all the important stories, best journalism and most insightful opinion, chosen by me, direct to your inbox each week".
(With a glint in the eye) "You are also saying, aren't you, Gav? "We still see print as part of the future of The National and we'll announce our plans for that in the New Year".
THOMPSON (quietly) – "Yes, believe that if you want to, Huw."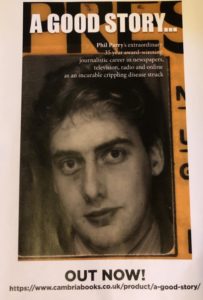 Tomorrow – how a chorus of disapproval has grown about the destruction of the "iconic" old BBC Cymru Wales (BBC CW) headquarters in Llandaff, from leading figures who used to work in the building, with one saying it "Probably could have been renovated rather than demolished".
Details of The Eye Editor Phil Parry's astonishing award-winning 38 year journalistic career (including some of the stories from newspapers he worked on which DID survive), as he was gripped by the rare neurological condition Hereditary Spastic Paraplegia (HSP), have been released in a major book 'A GOOD STORY'. Order it now!
Regrettably publication of another book, however, was refused, because it was to have included names.