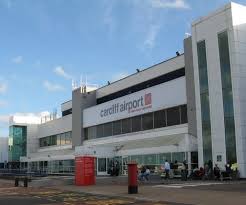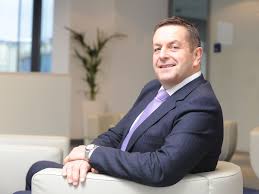 The new 'chair' who has been announced at Wales' main airport, takes over after a link-up with a state-controlled airline where the country is accused of supporting terrorism, is swallowing millions of pounds of taxpayers' money, has lost a key operator, and when an industry insider describes his role as a "poisoned chalice", The Eye can disclose.
Wayne Harvey is to assume control at contentious Cardiff Airport (CA) which may receive another £6.8 million of taxpayers' money after getting a 'loan' of £21.2 million, and where a connection with the troubled state-controlled Qatar Airways (QA) was dubbed an 'achievement' in the announcement of his appointment.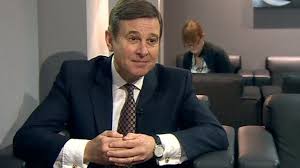 Mr Harvey's predecessor as chair, Roger Lewis, is to to take on another position as president of the National Museum of Wales/Amgueddfa Cymru, but has been no stranger to controversy himself in the past.
He was fully immersed during a tumultuous period in charge of the Welsh Rugby Union (WRU) when his institution engaged in a fierce row with the regions, which he lost, and when Mr Lewis was head of ITV Cymru Wales Mr Lewis provoked enormous anger as well – this time among some of his staff.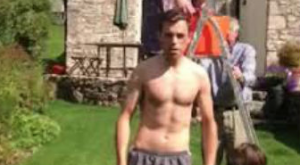 Mr Lewis has also threatened to place a legal injunction on The Eye to stop a previous article about him being published which he did not like, but was effectively only a pull-together of his previous statements.
Yet the Welsh Economy, Transport and North Wales Minister Ken Skates, MS, gave his congratulations in the CA announcement:  "His (Mr Lewis') tenacious work ethic and warm personality proved a winning combination, and Cardiff Airport enjoyed success after success under his guidance".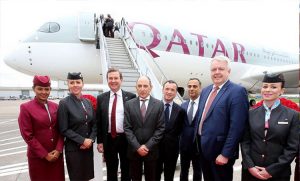 One of these 'successes' appears to have been the connection with QA.
This astonishing comment came despite the facts that Qatar has been the subject of a warning from the UK Government to travellers that there could be terrorist outrages, and with it holding pariah status among many other nations. Saudi Arabia is one of several countries around the world which have cut off diplomatic relations with Qatar.
Even so the formal announcement of Mr Lewis' successor, CA proclaimed proudly: "He (Mr Harvey) will take over from the outgoing Chair, Roger Lewis who was at the helm during achievements over the past five years which includes passenger growth and the arrival of Qatar Airways flights".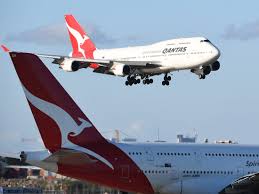 The airline industry insider told us about what Mr Harvey is taking on: "This is a total poisoned chalice.  Airlines could be going under.  The airport has linked up with a state-controlled airline where the country is described as supporting terrorism and millions of pounds of taxpayers' money is going into Cardiff Airport so that it can survive.  It's unbelievable."
It is certainly true that the airlines, on which CA depends, are suffering enormously because of Covid-19.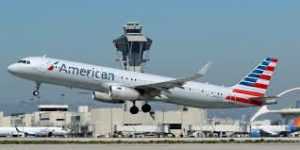 On March 19, Qantas (the Australian airline) announced it was grounding its entire international fleet, and three days earlier, American Airlines had suspended three-quarters of its long-haul international flights.
QA itself is facing huge difficulties as revealed on The Eye, which may have a direct impact on CA.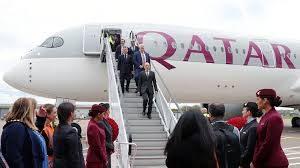 The airline has alerted its employees of "substantial" redundancies as it struggles with a collapse in demand during the lockdown, and its Chief Executive Officer (CE0) Akbar Al Baker wrote to staff warning of future job losses. The airline has said it needed to "act decisively to protect the future of the business".
Yet the flight to Qatar's capital Doha from CA was hugely-praised in the mainstream media, despite the fact that the desert emirate has often hit the headlines.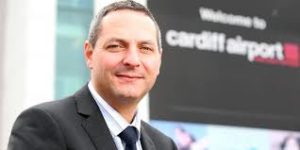 The airport's Chief Commercial Officer Spencer Birns has stated baldly:  "Qatar Airways are committed to the route (with Doha, Qatar's capital) and we want them to be successful".
The extraordinary statement was amid other remarkable comments.
The Chairman of CA at the time, Mr Lewis described as "transformational" the association with QA.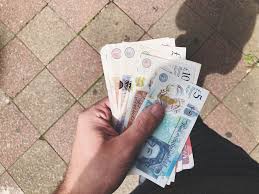 The money, too, which has been given to CA has hit the headlines and could also be 'transformational'.
It has emerged that Welsh Government (WG) ministers are considering 'lending' the Welsh airport less than £7 million, although officials had originally requested the huge sum of £28 million.
We were told that the WG will carry out "analysis and financial due diligence" before the additional funding is approved, and that the £21.2 million 'loan' last year was itself an extension on the £38.2 million the airport could already 'borrow' from the WG.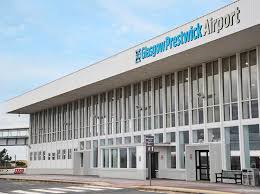 The money follows on from backing for the other multi-million pound 'loan' by Welsh ministers, for an airport bought by the taxpayer for £52 million when Glasgow Prestwick cost the Scottish Executive just £1.
Welsh Conservative MS Russell George, who speaks on transport issues, said: "This is good money after bad.
"Tot up the purchase price of £52 million, the current £38.2 million loan, and last year's £21.2 million loan, and the airport could be in hock to the taxpayer to the tune of more than £110 million, since it was bought by the government in 2013. This is unsustainable…"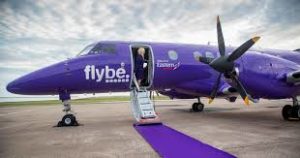 There are other problems Mr Harvey must face.
The airline Flybe went into administration two months ago and about 330,000 passengers a year flew with the airline from CA to destinations such as Dublin, Edinburgh, Belfast, Cork and Paris.
Mr Skates attempted to put a brave face on it by saying CA is not at risk, but this was a huge blow to the airport.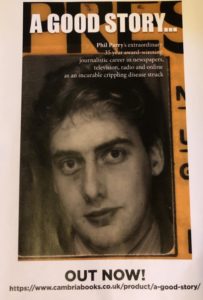 It is clear that Mr Harvey's in-tray will be full, as he tries to deal with a future of difficulties for CA…
Our Editor Phil Parry's memories of his astonishing 36-year award-winning career in journalism as he was gripped by the incurable disabling condition Hereditary Spastic Paraplegia (HSP), have been released in a major new book 'A GOOD STORY'. Order the book now! 
If you need something to keep the children entertained during these uncertain times (in Welsh) try Ffwlbart Ffred about the amusing stories of Ffred and his pet