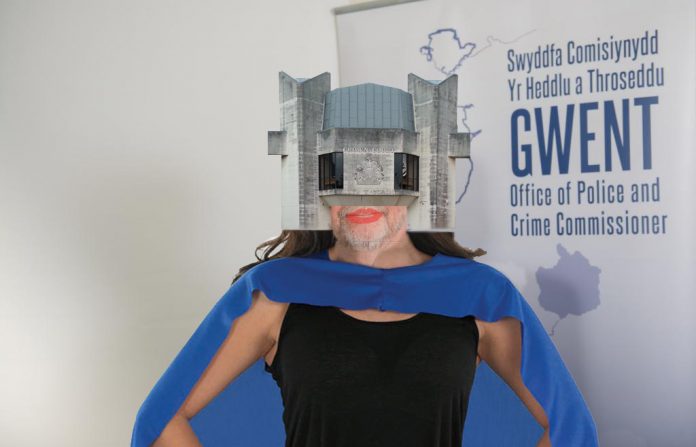 Writer, humourist, satirist, vBlogger and Lego fiend

Latest posts by NotSoGreatDictator (see all)
Jeffrey Aloysius St John Hambley Cuthbert placed his feet on the edge of his vast oak desk and leaned back in his chair. Having been elected Police and Crime Commissioner for Gwent he knew he'd achieved a great deal since absconding, as an 11 year old, from St Beyonce's academy for the punishment of minor infringements. He stared out the window and before he knew it a familiar melancholy descend like a slightly green chip in an otherwise perfect fish supper.
He knew the cause of his fug very well. He also knew only one thing would drive it away. For all his prestige and high office he felt powerless. Day in, day out he faced the same endless barrage of crime statistics. Drugs, murder, people/hamster smuggling, you name it, they did it. He had high hopes when he started. He'd be a man of the people and get them behind the idea of a new kind of police force. Unfortunately, as he kept having to arrest "the people", they weren't getting behind the idea as much as he'd hoped.
Three months to the day after starting the job he'd had enough. That day would be burned into his soul forever. That day would see him take back the streets. Would see the dawn of a new age; an age of direct action and individual heroism for that was the day he donned the mask and cape of a new force. A new hero would patrol the mean streets of Pontllanfraith and mete out instant justice. By day he would be mild mannered Police and Crime Commissioner Jeff Cuthbert, by night, cross dressing masked avenger Heddlu Lamarr.
This slideshow requires JavaScript.
The criminals of Gwent would once again know fear and to be honest, a fair degree of confusion. Its citizens would know pride. He vowed he would use his power for good and to defend the weak from tyranny, by whatever means it took. He would not let the criminals win. Every cell in his body cried freedom. He would make mid and south east Wales, great again or die trying. A superhero/heroine was born that day. A legendary warrior on a quest for greater public safety, renewed social cohesion and raw naked vengeance.
And so it begins.
Click here to support our writers
Comments from Mastodon: