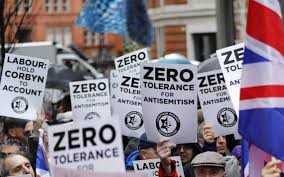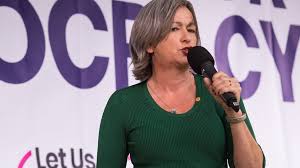 Shock news that a prominent political party in Wales is now to conduct a major review of anti-Semitism after a huge row about a member's comment, has shone the spotlight on the fact the group was founded by a figure who has himself been accused of being anti-Semitic, The Eye can reveal.
It also puts centre stage the disturbing information that the city of Cardiff, which plays host to many senior politicians of the party, Plaid Cymru (PC), honours an anti-Semitic author by placing a blue plaque at his birthplace, and has named one of its most important tourist attractions after him.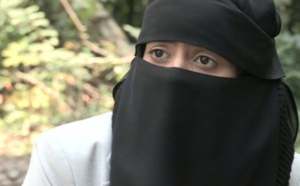 The study by PC's Westminster parliamentary group leader and MP for Dwyfor Meirionyd Liz Saville Roberts aims to ensure the party has a 'zero-tolerance' approach.
It comes after the Board of Deputies of British Jews (BDBJ) said it was concerned anti-Semitic prejudice is "tolerated within Plaid Cymru".
They made the comments following PC taking no action against Sahar Al-Faifi over claims she sent an anti-Semitic tweet.
There were calls for Ms Al-Faifi's expulsion from the party after it had emerged that a Twitter post in June had linked US police violence to Israel.
The BDBJ said the decision to allow her to seek election to the Welsh Parliament/Senedd Cymru (WP/SC) sent a message that "anti-Semitism is tolerated in Plaid Cymru".
Ms Al-Faifi was suspended by PC in 2019, but reinstated in February over her social media messages, but last year she had admitted that some of her posts had crossed "the boundary of criticism of Israel into anti-Semitism".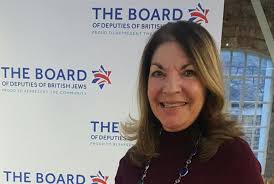 A letter from the BDBJ senior Vice-President Sheila Gewolb, and South Wales Jewish representative council chairman Laurence Kahn, said Ms Al-Faifi propagated "an anti-Semitic conspiracy theory"
The letter stated: "It is a hallmark of anti-Semitism to attempt to blame Jews for the world's ills". It added that the tweet followed "years of anti-Semitic behaviour".
"Regrettably, a message has been sent to Jews and anti-Semites that anti-Semitism is tolerated in Plaid Cymru. We would like to understand what the party intends to do to rectify this situation".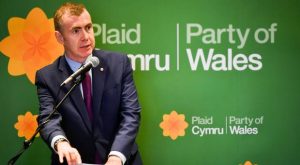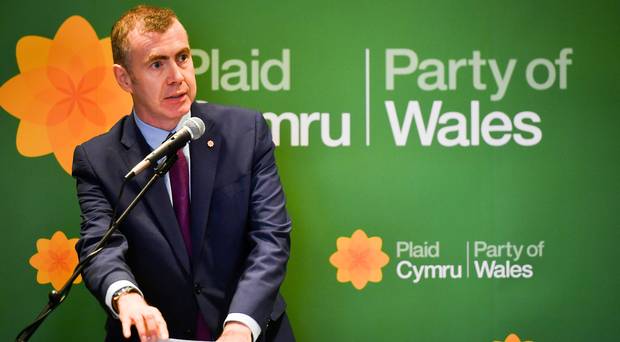 Ms Al-Faifi said in the summer that her tweet was based on an Amnesty USA report which was later clarified.
"Subsequently, my tweet was deleted", she added.
But PC remained defiant following headlines about the incident, saying: "The disciplinary process has finished and no further action is being taken in this case. Plaid Cymru respects the views of the Board of Deputies and will continue to have constructive discussions. The party has a zero tolerance approach to anti-Semitism and all forms of prejudice and discrimination."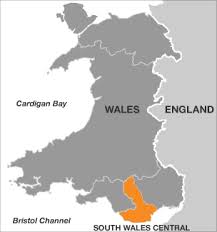 However PC still apparently felt forced to conduct the review into alleged anti-Semitism, and its announcement came on the same day it was revealed that Ms Al-Faifi made the fourth spot in the selection for the party's South Wales Central list.
PC leader Adam Price declared: "I think this is a watershed moment, and I think no part of society is immune from it.
"The Welsh Labour Party is not immune from it, Plaid Cymru is not immune from it.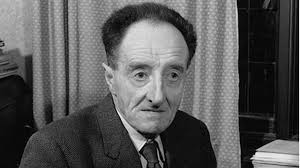 "I've met with the Board of Deputies of British Jews and it's absolutely certain that we are seeing a rising tide of anti-Semitism, it's endemic."
PC election candidates are to undergo training on combating anti-Semitism.
Yet the founder of PC, Saunders Lewis, almost certainly held anti-Semitic views, and was sympathetic to European fascism.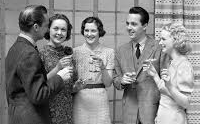 "It's a low, churlish thing to slur a man by calling him a Jew", he wrote in a 1926 edition of Y Ddraig Goch.
In September 2014 it was stated in the publication of the think-tank Institute of Welsh Affairs (IWA):  "Lewis may or may not have been what some have called a 'salon anti-semite' that is one who has personal racial prejudice against Jews expressed privately".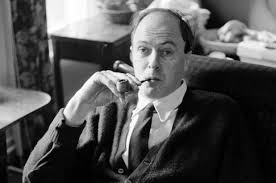 Meanwhile it has now emerged that the family of the Cardiff City Council's favourite children's author Roald Dahl, has had to apologise for his "prejudiced"comments.
The mainstream media in Wales, however, totally ignored the apparent contradiction with the facts that Mr Dahl's Cardiff birthplace has been marked with a blue plaque, and that the former holding dock in front of the Millennium Centre is now an impressive walk way and outdoor concert venue, known as Roald Dahl Plass, reporting only the apology.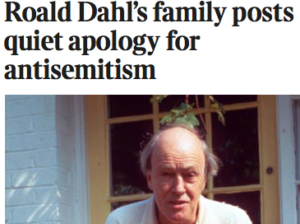 This, for example was WalesOnline: "Roald Dahl's family has apologised for the author's "incomprehensible" anti-Semitic comments.
"The creator of books such as Matilda, The BFG, The Witches and Charlie And The Chocolate Factory died at the age of 74 in 1990."
Dahl's anti-Semitic views have been known for many years though, because in 1983 he told the New Statesman:  "There is a trait in the Jewish character that does provoke animosity, maybe it's a kind of lack of generosity towards non-Jews. I mean, there's always a reason why anti-anything crops up anywhere. Even a stinker like Hitler didn't just pick on them for no reason."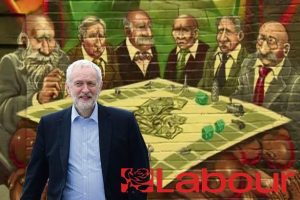 Thirty years ago he said to The Independent: "I'm certainly anti-Israeli and I've become anti-Semitic in as much as that you get a Jewish person in another country like England strongly supporting Zionism".
The kind of controversy which is now engulfing PC has particular relevance today, as a similar storm swept over one of the party's opposition groups, Labour, under then leader Jeremy Corbyn.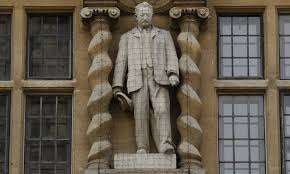 It also has special significance after recent rows over whether important figures with unsavoury pasts should be honoured.
A statue in honour of a slave trader was recently torn down in one city, and a fierce debate is raging about another one, of Cecil Rhodes, outside Oriel College at Oxford University.
A commission of inquiry was set up to look into the potential removal of the Rhodes statue, and it has said "a full range of options" will be considered, before the final recommendation is made next year.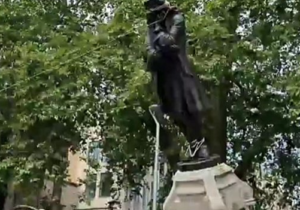 In June, protesters at an anti-racism demonstration in Bristol toppled a statue in memory of the slave trader and phanthropist Edward Colston, before dumping it in the harbour.
Perhaps demonstrations may also follow news that a review is now to be conducted into allegations of anti-Semitism in PC, or how a city which hosts many of the party's leading politicians honours a man who said: Even a stinker like Hitler didn't just pick on them (the Jews) for no reason".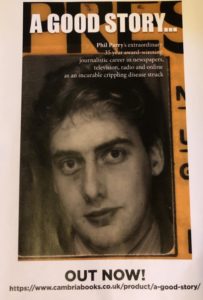 Our Editor Phil Parry's memories of his extraordinary decades-long award-winning career in journalism (which DID NOT include making anti-Semitic remarks) as he was gripped by the rare disabling neurological condition Hereditary Spastic Paraplegia (HSP), have been released in a major book 'A GOOD STORY'. Order the book now! The picture doubles as a cut-and-paste poster!