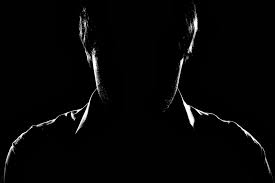 Latest posts by The Rebel
(see all)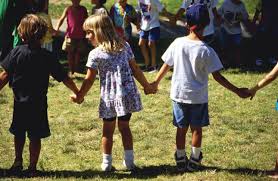 Our correspondent The Rebel looks at the extraordinary nature of UK politics today as the astonishing Tory leadership race enters its final stages and Labour's problems with the media amid continued accusations of anti-Semitism are laid bare. 
The Rebel is a leading political figure close to senior politicians in London as well as Cardiff Bay, and will always give readers the inside track on what is being discussed in the corridors of power.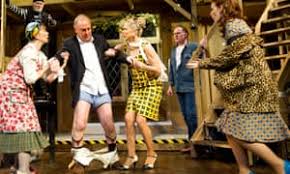 Politics today are a soap opera.
Not my words – but those of Labour's Emily Thornberry (the one who was ditched by her leadership at Prime Minister's Questions [PMQs]) when she was describing the endless revelations of anti-Semitism in the party.
As a widely-reported snub to Ms Thornberry, her place at PMQs was taken by the shadow business secretary, Rebecca Long-Bailey.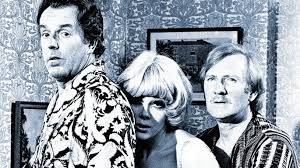 Or instead of a soap opera how about a Brian Rix-style farce featuring leaders with their trousers round their ankles?
Here you have a Tory leadership race where the likely winner is a philanderer accused of conspiring to beat up a reporter, and the party of the official opposition is mired in an unbelievable crisis about being anti-Semitic.
Let's start with Labour this time.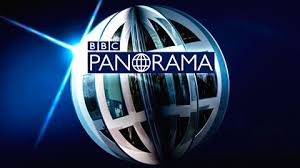 BBC TV's Panorama programme investigating allegations of anti-Semitism and effective cover-up in the party was remarkable – as has been Labour's reaction to it.
Rather than holding up their hands and saying more needs to be done – officials have gone after the corporation in a big way and accused the BBC of broadcasting a "hatchet job".
Never mind that the producer is extremely well-regarded, it was presented by the award-winning journalist John Ware, and will have been double-checked by a corporation lawyer.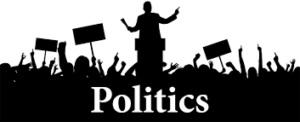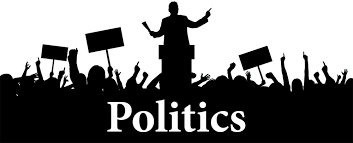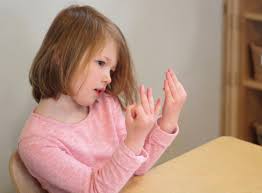 A spokesman for Labour has said that the programme should be "removed from BBC iPlayer until basic facts are corrected, full and unedited quotes are used and an apology is issued".
According to Labour's so-called analysis of the hour-long investigation, its own position was on screen for five minutes.
What a complete and utter nonsense.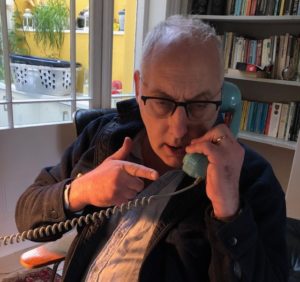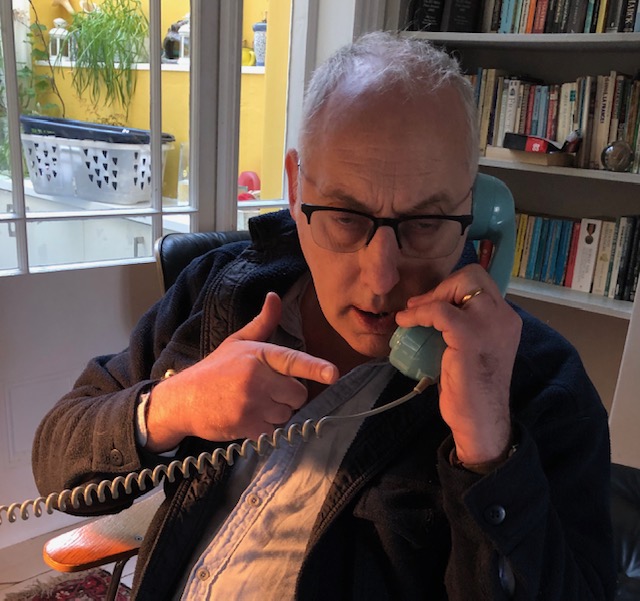 (Note from The Eye Editor Phil Parry – after my experience of many years involved in investigative television programmes, including with BBC Panorama, it became clear that complaints would often follow the painstaking accumulation of facts over several months, where every word of script and every frame of film were thorougly checked by a specialist lawyer, and that the protests afterwards usually took the form of the allotted time given to the other side being 'unfair'.)
Labour does not like the programme still being in circulation, but it is a fundamental tenet of journalistic Current Affairs TV programmes that once every check has been made and it is broadcast, it is not withdrawn because that would be a legal admission of inaccuracy.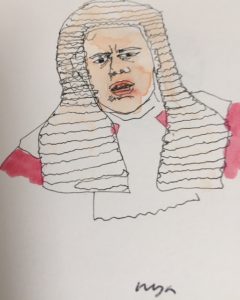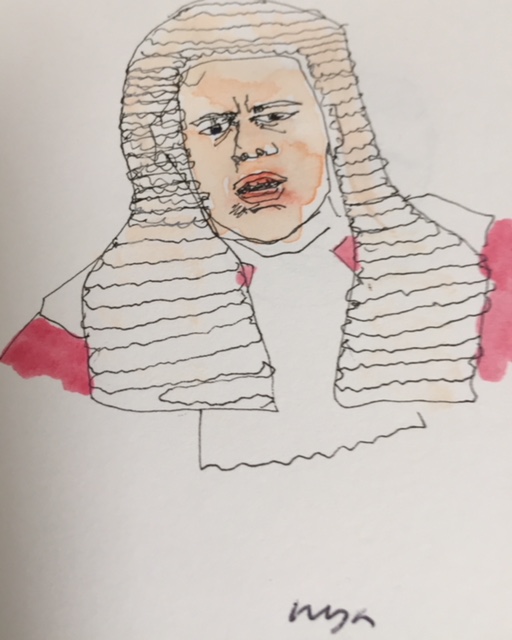 Two of the ex-officials who featured in the show now plan to sue the Labour party for libel over its official response.
Sam Matthews, who said he had considered suicide by walking off the roof of Labour's London HQ, and Louise Withers-Green are being represented by prominent media lawyer Mark Lewis.
28 MPs have demanded that Jezza set up an independent investigation into accusations that the high command interfered with anti-Semitism allegations.
The Tribune group of Labour MPs, mostly on the mainstream 'soft left' of the party, said that they were shocked by the facts in the Panorama programme "and how individual employees have been treated".
It looks like the bearded lefty is under threat from all sides now.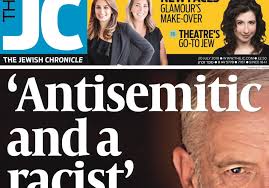 More than 200 former and current staff challenged him to resign if he could not renew trust in the party's dealings with employees, and senior Labour peers offered to step in to overhaul its antisemitism complaints procedures.
It seems that paranoia is also setting in among the inner circle around the bearded one.
Labour's shadow Brexit minister, Dianne Hayter, has been sacked after she likened the "bunker mentality" around his leadership to the "last days of Hitler".
Lady Hayter, Labour's deputy leader in the House of Lords, was stripped of her shadow cabinet position after she attacked his advisers and its critical response to the Panorama programme.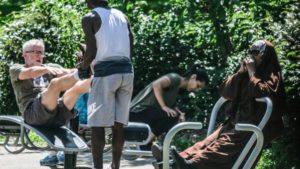 Labour's leaders in the House of Lords issued a veiled challenge to Jezza's authority on Monday, warning him that without decisive leadership anti-Semitism was a "cancer that will continue to grow", even as his allies were rushing to show he wasn't "frail" as a Civil Servant had told The Times.
More than 60 Labour peers took out an advertisement accusing their leader of having "failed the test of leadership" over his handling of anti-Semitism complaints within the party.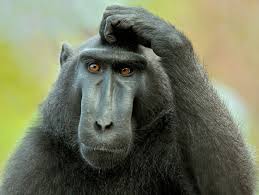 Labour is to hold an extraordinary shadow cabinet meeting next Monday to confront concerns on anti-Semitism, and the bearded one will address MPs on the issue on the same day.
Now there are reports that the Tories' new leader (Boris) will hold an early General Election while the bearded lefty "is still there".
I've never known anything like it!
But it is just as bad for the Tories who are worried about the rise of the Lib Dems to their left as well as the Brexit party to their right – and they finally announce their new leader on Tuesday.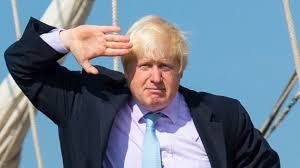 A lot of Conservative MPs say the man who is likely to become their next Prime Minister cannot be trusted.
In 1990, Boris was secretly recorded agreeing to provide the address of the News of the World reporter Stuart Collier to his friend Darius Guppy, who wanted to arrange for the journalist to have his ribs cracked as revenge for investigating his activities.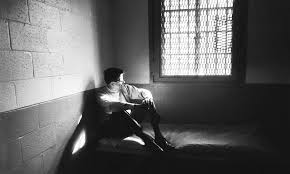 In the event the assault did not occur, while Boris's friend Guppy ended up being jailed for a separate £1.8m fraud and the blonde bombshell later dismissed the call as a joke.
But Mr Collier has said he had been so disturbed by the 'Guppygate' incident he told his wife to be careful answering the front door.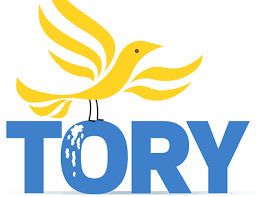 And Boris was at the heart of it all.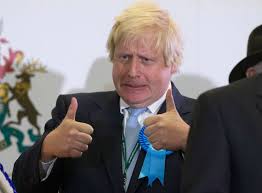 He's also been strongly criticised for arguing that Islam has caused the Muslim world to be "literally centuries behind" the west, in an essay unearthed by The Guardian.
Writing about the rise of the religion in an appendix added to a later edition of 'The Dream of Rome', his 2006 book about the Roman empire, Boris said there was something about Islam that hindered development in parts of the globe and, as a result, "Muslim grievance" was a factor in virtually every conflict.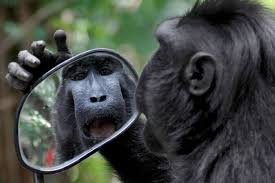 His period as Mayor of London has been described as being full of "vanity projects" which have left a bill of more than £1 billion.
I have lost count of the number of affairs Boris had while he was still married to his wife Marina Wheeler – including allegations of a child born out of wedlock and another lover forced to have an abortion.
His period at the helm of The Spectator was so colourful the Conservative weekly became known as the Sextator.
THIS IS THE MAN WHO IS LIKELY TO BE OUR NEXT PRIME MINISTER!
And it could get even worse for Bojo once he becomes Prime Minister.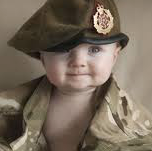 A huge number of Conservative rebels voted to block any attempt to suspend Parliament in order to force through a no-deal Brexit.
While Boris has said he is not overly keen on the idea of proroguing, or suspending Parliament to prevent MPs blocking an overt no-deal policy, he has pointedly refused to rule this out.
The amendment now makes this markedly more difficult, building on a series of amendments in the Commons and Lords to dictate that ministers must report regularly to the Commons up to and beyond the Brexit deadline.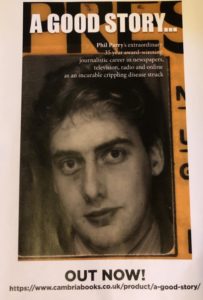 Is this a soap opera or a farce?
Perhaps pantomime is a better description.
Behind you!
Phil Parry's memories of his extraordinary 35-year award-winning career in journalism as he was gripped by the incurable disabling condition Hereditary Spastic Paraplegia (HSP), have been released in a major new book 'A GOOD STORY'. Order the book now!