Phil Parry is a former BBC news and current affairs reporter. He is winner of the BT Wales award for journalist of the year, BT Wales TV reporter of the year and radio reporter of the year.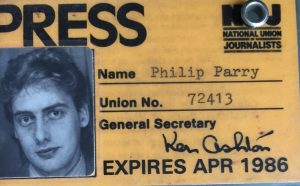 After describing his early years in journalism at the start of a 34-year career, the importance of experience in the job, how the 'calls' to emergency services are central to any media operation, and the vital role of accuracy, here our award-winning Editor Phil Parry stresses the importance of 'toughening up'.
In journalism it is always important to 'get on'.
It certainly was when I started as a cub reporter on The South Wales Echo in 1983.
You were constantly looking for your next move up the ladder into broadcasting or on to the 'nationals' (UK newspapers).
The way to do this was to do 'shifts' at the papers in London during the weekends and over holidays, which got your face known at newspapers there.
It was all completely illegal of course, because you were contracted to another paper (obviously the Echo knew all about it but the bosses turned a blind eye).
My old News Editor on the Echo, Stuart Minton, always used to send me on difficult stories with the words "you should get your knees brown", which I thought was an odd expression, although I knew what he meant.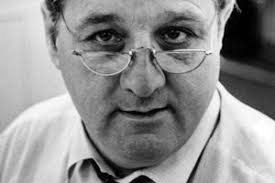 The following experience, though, was even more useful – even more important than having a thorough knowledge of the law and covering court cases.
It taught me the importance of 'toughening up' as a reporter because you see some pretty awful sights, and you are called pretty terrible names!
In early 1986 I did shifts on The Daily Mail where the News Editor was a certain Paul Dacre, now Editor of the Mail and Editor-in-Chief of the publisher of the paper, which includes The Mail on Sunday, the free tabloid The Metro, the Mailonline website, as well as other titles.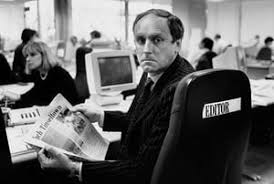 It was the days when 'creative tension' was very much in vogue, and you could cut like a knife the atmosphere in the Mail newroom
Paul Dacre was actually OK to me, although he had a fearsome reputation, but his deputy was AWFUL, and for an extremely green young reporter he was a frightening sight.
For one story I had to write a 'tribute' to a Hollywood star who had just died.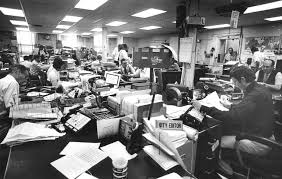 To do this, I had to contact the dead star's agent.
I had no idea how to get hold of the contact details, and had to ask someone in another department.
I also had no idea how actually to file the piece.
The result was that it took several hours before I wrote the copy and put it in the system.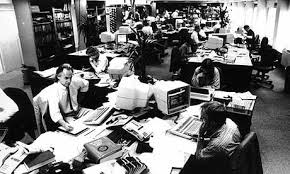 When the Deputy News Editor saw it he grabbed it (these were the days when it was a physical version) and stalked down the newsroom to my desk.
"I THOUGHT YOU SAID YOU WERE QUICK!" he shouted at me.
I didn't know what to say in reply and stammered something back.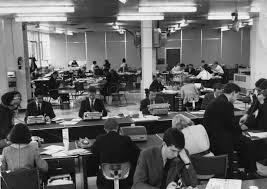 He marched back to his desk in a foul mood.
For a young and innocent 23 year old, fresh out of university, who was used to seeing people be nice to each other as he was gowing up, this was pretty shocking stuff.
I had now witnessed real anger, and even a fight over expenses in the Echo newsroom!
But I am always keen to put a positive gloss on things, and these are extremely useful experiences – so I am grateful!
Next week Phil explains how an accident changes everything!
Tomorrow why a huge health board in Wales fined for giving out sensitive information to the wrong person, does not like responding to a new request about its data practices. 
Comments from Mastodon: