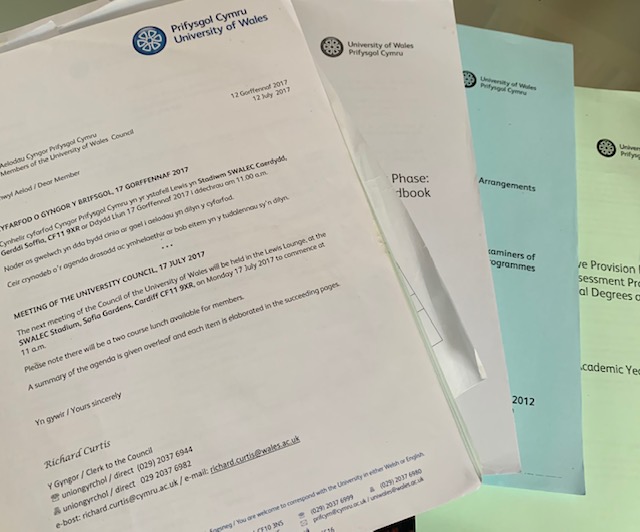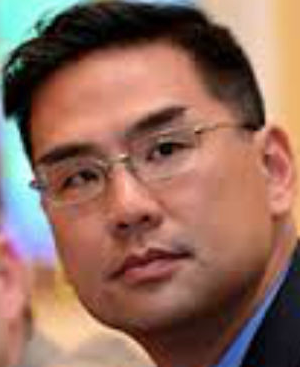 Official internal documents secured by The Eye reveal the extent of the alarming links between a controversial academic who was jailed for years after a massive fraud, and a senior Welsh executive sacked by his university for "gross misconduct" while a police probe was launched into alleged bribery, we can exclusively disclose.
A council meeting of the University of Wales/Prifysgol Cymru (UoW/PC) from September 24 2012 show board members were alerted: "to a request from Steven Chan… to transfer $295,500 (£190,640) to three separate programs at the Massachusetts Institute of Technology (MIT)".
But that: "Council are asked to note the potential financial, political and reputational risks surrounding the project", and the papers also state: "xxx was invited to take part in a telephone call on 7 Sep 2012 with Marc Clements and Steve Chan (both in Boston)". Along with:  "Reports were provided to Steve Chan who was designated by then President Marc Clement as his representative…".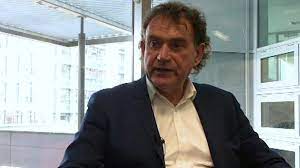 Yet we have shown that Chan had been imprisoned by a court in Boston for four years and three months, as well as being ordered to pay millions of dollars in compensation, followed by three years of supervised release, after he admitted one count of conspiracy to commit fraud and one count of mail fraud – he was also ordered to pay restitution of $12,596,298.
The man he has links with, 'Professor' Clement, also made news for all the wrong reasons. Legal experts confirmed to our journalists that the fact charges were dropped in an alleged bribery investigation during a contentious multi-million pound land deal, does NOT actually mean 'Professor' Clement is entirely in the clear, and in the case he was at the heart of, one of the key witnesses was deemed too ill to testify.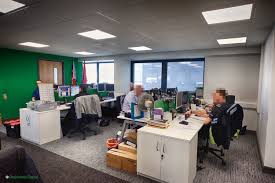 They have stressed that the Crown Prosecution Service (CPS) must consider a myriad of factors before deciding whether or not to pursue a criminal case, including the likelihood of a conviction, and, of course, their activities do not cover civil proceedings.
A statement should be considered which was issued at the time by the former employer of 'Professor' Clement, Swansea University (SU): "The police have confirmed to Swansea University that there was evidence of potential criminal offending identified and secured against individuals and companies subject to their enquiry…The university's decision to dismiss Marc Clement was based on serious breaches of Swansea University procedures and was never dependent on a criminal investigation by the police or decision to prosecute by the CPS."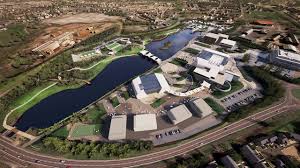 The alleged bribery probe which 'Professor' Clement was at the centre of, followed creation of the £200 million 'Llanelli Wellness and Life Science Village' (Delta Lakes) project, rebranded as 'Pentre Awel – Breezy/Windy Village'. It formed part of the £1.3 billion Swansea Bay City Region Deal (SBCRD), and was run in partnership with SU as well as Hywel Dda and Abertawe Bro Morgannwg health boards – 86 acres of land at Delta Lakes had planning permission and the enormous venture was to have included research and business development facilities, a state-of-the-art care home as well as an assisted living and rehabilitation centre, outdoor leisure space, a wellness hotel, and a new leisure centre.
He appears to have been the driving force behind the SBCRD, because his LinkedIn profile declares: "He ('Professor' Clement) is widely recognised as the architect of the £1.3bn Swansea Bay City Region Deal signed by the Prime Minister in 2018″.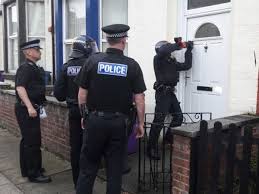 During the police inquiry, properties in Swansea, Carmarthenshire and Kent were searched. South Wales Police (SWP) said the Regional Organised Crime Unit (Tarian) executed "a number of warrants as part of an investigation into alleged bribery offences. Seven (then eight) addresses in Swansea, Carmarthenshire, and Kent are being searched with the assistance of colleagues" The searches involved officers from South Wales, Dyfed Powys and Kent Police forces, yet The Eye were alone in disclosing the properties raided by the police.
A statement from SU made plain that senior officials were also included in a probe.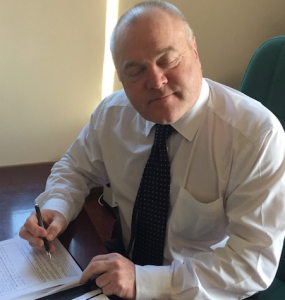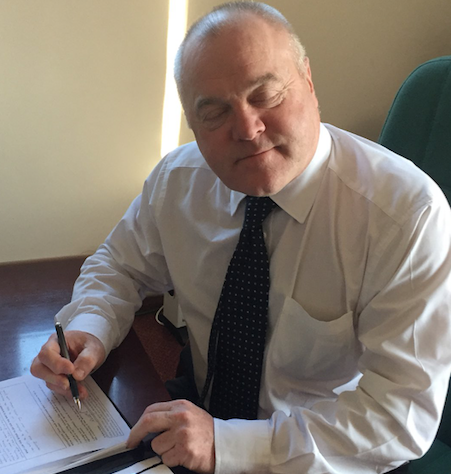 It stated baldly:  "In September 2018, the University investigated a payment that had been made to Raymond Ciborowski (the University's former Registrar) upon the termination of his employment.  This investigation found that the agreement governing the termination of Raymond Ciborowski's employment as Registrar contained irregular and inappropriate provisions." The statement continued:  "… gains included salaries from future appointments and equity potentially worth millions of pounds.  The evidence suggested that there were material and serious interests that should have been declared under the University's policies and procedures".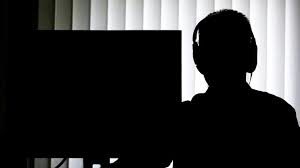 An earlier statement from SU's 'Associate Director Vice-Chancellor's Office, Head of Legal and Compliance Services' declared: "The matters under investigation are very serious. The University has invested a significant amount of resource investigating the alleged misconduct, as have the authorities. It is essential that nothing is done to undermine the on-going processes".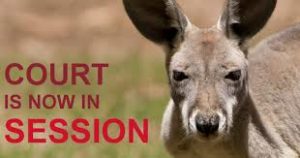 The astonishing investigation at SU was carried out as an unbelievable and highly defamatory internal computer campaign by someone calling him or herself 'Your friend', was launched to undermine it, and which has been only partly covered by the mainstream media.
Part of one of the libellous gmail messages from 'Your friend' announced:  "As your Institution's suspensions farce continues through its eight(h) month, you may wish to reflect on the person responsible for it and the standard of professional conduct (he) deem(s) appropriate". The gmail included an official UK Government document naming another senior executive at SU, and added tendentiously:  "Properly declaring interest to your employer and following the rules are important things; pity not everybody manages to do this".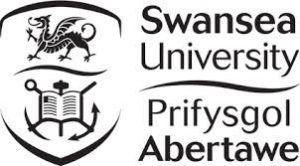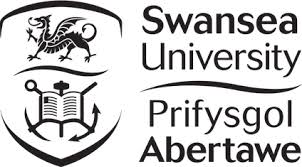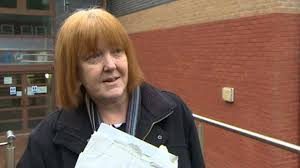 Meanwhile the outraged blogger who has been monitoring these extraordinary events, Jacqui Thompson, said: "New flood maps were published by NRW (Natural Resources Wales) which show that much of Llanelli and its surrounds are now at very high risk of flooding.
"Delta Lake itself, the site for Pentre Awel is at very high risk from river, tidal and surface water flooding, and that's without taking climate change predictions into account. All that's separating it from the big blue sea is a broken sluice gate.  Oh dear."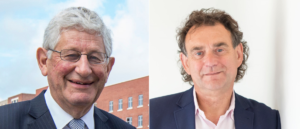 Indeed the huge project has often caused ructions.
The re-naming from 'Wellness Village' to 'Pentre Awel' has been slammed by a politician as "moronic" and  "an attempt to clean up its image". Sian Caiach, said ironically:  "Its good to know that the disaster of the Wellness Project is to be covered up by moronic re-branding".
This whole business is set against an astonishing backdrop, after the former Vice Chancellor (VC) at SU, Richard Davies, along with one of his senior executives the Dean of his School of Management (SoM), 'Professor' Clement, were sacked with the alarming land deal at the centre of it.

Evidently 'Professor' Clement is proud of his role with the UoW/PC, because it is declared in his LinkedIn profile:  "The pinnacle of his academic career was when he became the Vice Chancellor and Chief Executive of the University of Wales between 2007 and 2012 reporting directly to HRH the Prince of Wales as Chancellor of the University".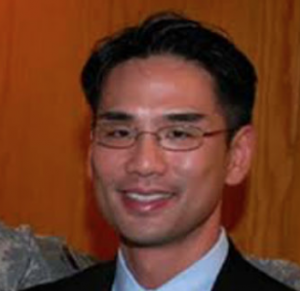 Chan, too, has hit the headlines, as an employee of the university (Swansea) where 'Professor' Clement was Dean of the SoM, and the institution apparently took pleasure in annoucing its catch.
On March 1 2016 Chan appeared as a panellist representing Swansea University (SU) at a St. David's Day event in Brussels called 'Digital Destination: Creating Value and Improving Lives'.
In the promotional material before the conference, SU's Iwan Davies said:  "The event in Brussels on St David's Day emphasises both the importance of the agenda in the European context and the role played by Professor Steve Chan in this key sector". The promotion adds:  "Swansea University is delighted that Professor Steve Chan will take a leadership role in driving the Big Data agenda forward for Swansea University's School of Management. Professor Steve Chan is the Chair of the Cyber Analytics and Network/Relationship Science Centre at Swansea University and the Chair of Smarter Cities for a Safer Planet and the Internet of Things at Swansea University's School of Management".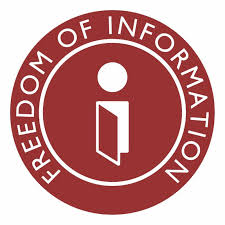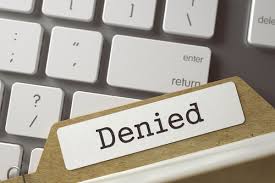 University officials were less keen, though, to give The Eye information about Chan's background and we have been told our questions about him in a Freedom of Information Act (FOIA) request had been refused on the grounds they were "vexatious".
Four of the queries we asked in the FOIA were:
What was the exact date that Professor Steve Chan of the School of Management registered for his Ph.D at Swansea University? 
What was the exact date that he undertook his viva voce examination for his Ph.D? 
Who were the members of his Ph.D viva committee (including external examiners)? 
Who approved the appointment of the supervisors for his Ph.D?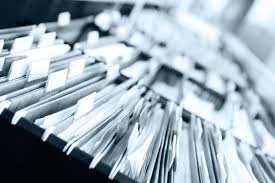 But using other documents we have seen we can now disclose that the answer to the first question is October 2012, to the second May 2013, to the third – one is an academic called Andrew Parker. Therefore according to SU's own regulations, Chan should not have been allowed to take his viva until at least October 2013.
Despite these queries about Chan's qualification, and his being convicted and given a long jail sentence, it is obvious that he has got on – helped perhaps by 'Professor' Clement.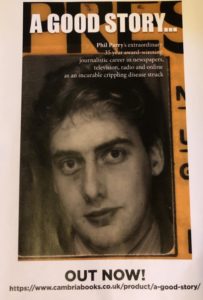 Yet the internal papers The Eye have seen, show that there were also major hurdles to clear; such as presenting a "reputational risk"…