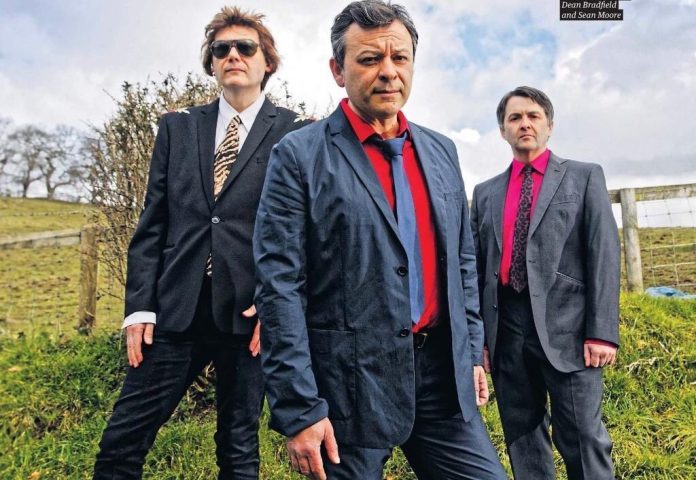 Writer, humourist, satirist, vBlogger and Lego fiend
Latest posts by NotSoGreatDictator (see all)
Reaction to new ITV drama "Manic, Street and Preacher" has been mixed with some people calling it the new Breaking Bad and others reporting boredom induced fitting.  The buddy, cop drama is about three ex-Metropolitan police officers who initially don't do things by the book and because of this get very poor results. In the first episode, they are sent to a small rural community to solve a series of grisly tanning salon licensing issues relating to non-EU regulation breaker switches.
There they slowly learn to read the beauty and self-enhancement European licensing regulatory rulebook, then they not only to do things by it but they also to teach others how to do so.  Producer Marshall Schlom compared it to Homer's Odyssey in that the heroes grow emotionally throughout the series and eventually embark on teaching careers where they show police cadets the importance of following rules because of the massively increased rate of convictions such an approach results in.
They also point to the soft benefits of better community relations and enhanced public trust due to a sense of greater accountability.
A spin-off from the much-acclaimed reality show "If You Tolerate This Then You'll Love Strictly Come Dancing", the program features three unknown actors who were chosen because they said they could bring their own suits.  Sean Moore, James Dean Bradfield and Nicky Wire all graduated from the Rhyl Academy of Dramatic Art; beneficiaries of the Kim Jong Un scholarship program.  The series has taken the internet by storm and has been lauded as a high water mark in the current "Golden Age of Television".
Hailed as the first ever police series where the central protagonists do things by the book the format has allowed the writers to explore complex issues of delayed gratification and maintaining a personal moral framework within a wider and seemingly impersonal system designed to express and impose societal norms of compassion and fairness via a top-down authoritative structure. Also in episode three 'Street' falls asleep inside a tanning bed and pisses himself, with hilarious results.
The Disney Corporation has bought the world rights as a precautionary measure.  "Manic, Street and Preacher" is on ITV and is sponsored by Greggs.
Comments from Mastodon: