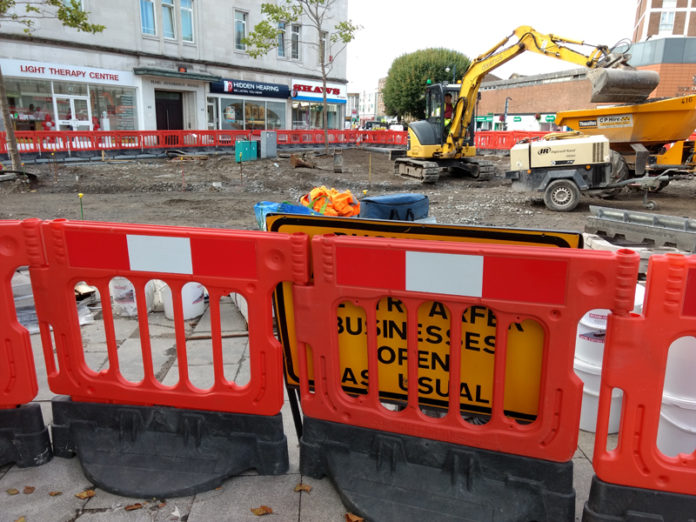 Latest posts by NotSoGreatDictator
(see all)
As preparations for 'Swansea Roadworks The Musical' gather pace the producers have released the first single from the soundtrack album.  It comes towards the end of the musical where we see the near completion of stage 1 of the redevelopment of the restructuring of the previous redevelopment based on the revitalising of the transport network after the infrastructure overhaul of the late Carboniferous period.
Watch The Video
Here is the promotional video directed by someone only six degrees of separation from Steven Spielberg himself.
The song entitled 'The Ballad of Swansea Kingsway' borrows heavily from Frank Sinatra's My Way with both its tune and mixture of nostalgic pathos cut with dramatic bombast being very much present.
Dancing Prisoners
The musical itself will debut at the top of Princess Way early 2021 and will feature an all singing and dancing cast some of whom can sing and or dance.  All performers are currently thought to be what members of their profession refer to as 'resting' although legally it is called 'being in prison'.
Sing Along
In the tradition of such august publications as Smash Hits and Disco 45 we have decided to publish the lyrics from the song so fans can sing along.
The roadworks end is near
We've nearly finished reconstruction
The bendy bus has gone
Its presence caused severe disruption
The Chinese centre's there
We could have fixed things using feng-shui
Instead, we dug a ditch
On Swansea Kingsway
My pets, I've lost a few
Mostly grown old and now departed
Decades, one, maybe two
Have come and gone since roadworks started
The council had a plan
They tried to build a clever ring-way
A three way contraflow
On Swansea Kingsway
Yes there were lanes, three going West
And one went East, like some kind of test
Then red and white fences appeared
The dual carriage way was cleared
They trashed it all and built a wall
On Swansea Kingsway
So, Santa came and went
The less we say the soonest mended
Complaints came thick and fast
You'd think his sleigh had been upended
And now they've planted shrubs
As if to say we hope that things may
Go back to normal now
On Swansea Kingsway
Dawnus went bust and downed their tools
And Swansea council looked like fools
But they rose up, to build again
A roundabout where one had been
God only knows how traffic flows
On Swansea Kingsway
On Swansea Kingsway
---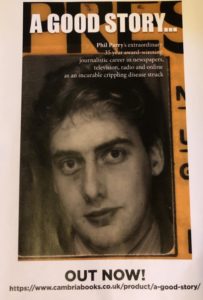 Phil Parry's memories of his extraordinary award-winning career in journalism as he was gripped by the incurable disabling condition Hereditary Spastic Paraplegia (HSP), have been released in a major new book 'A GOOD STORY'. Order the book now!