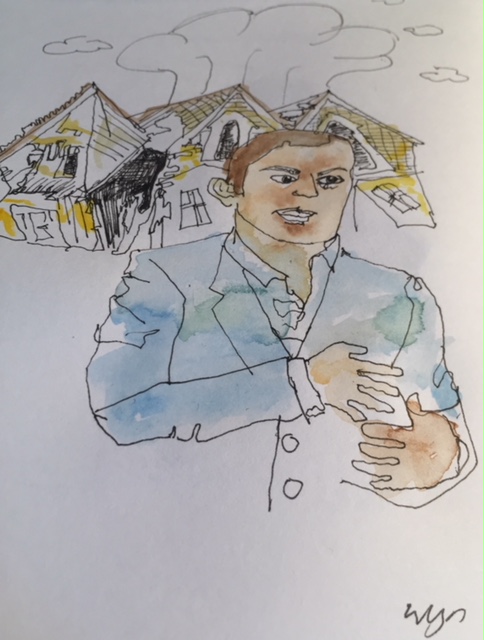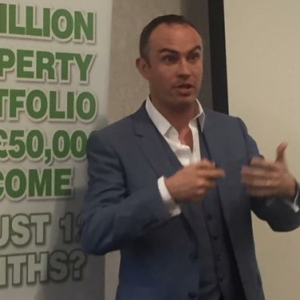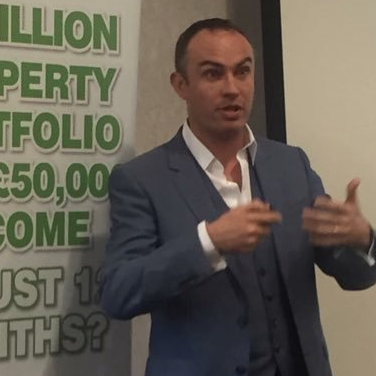 It's emerged that a Welsh conman who had his legs broken when a drugs deal soured, spent years in prison, who announced his engagement even though he was still married, and was exclusively exposed by The Eye now faces a legal judgement for debts of thousands of pounds.
Records show that jailbird Howard Williams/James Daniels has an outstanding County Court Judgement (CCJ) for £10, 271.
CCJs are legal decisions handed down by the County Court in England and Wales and if the debtor does not make payment immediately in response to a warning, the creditor may apply for a charging order, which would secure the debt on a property.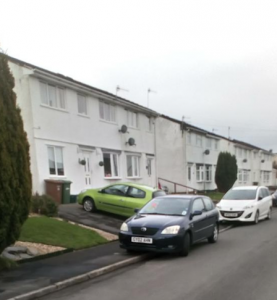 The CCJ has been documented in the name of 'James Daniels' because he has recently changed his identity from 'Howard Williams'. He has in the past been known as an 'Estate Agent' as well as a manager of cafes and a tanning studio.
But many of those who have come into contact with him have lost large sums of money or been unaware of his time in prison and that he was formerly a drug dealer.
Williams/Daniels ran 'Crave Desserts' in Merthyr Tydfil but staff said on Facebook (FB) they had to "beg" for money, and that it was "absolutely disgusting" with it then being described as "locked up and empty".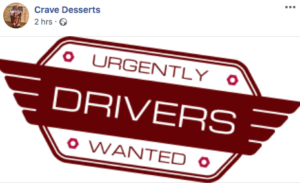 Our journalists were contacted by one of the drivers for the cafe who gave us extremely disturbing information.
He said:  "He (Williams/Daniels) not paying me for the work I did for him and he also not paying the other drivers. Thank god I read your report on him, it save me money and bother. The guy is a joke. I'm now £200 out of pocket, but it could be worst".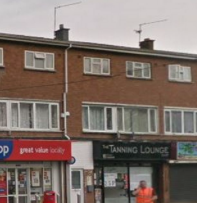 A text message about the latest activities of Williams/Daniels said that he has: "…taken everything out AGAIN not paid the staff Owes one of the girls £500 locked up and empty".
We have disclosed that Williams/Daniels had opened The Tanning Lounge in Cardiff, although like many of his past businesses this one is also in trouble. But it seems that many people have been taken in by his lies.
One person close to Williams/Daniels told us:  "He has sucked everyone in. He owes some staff and the landlords lots of money who haven't been paid at all.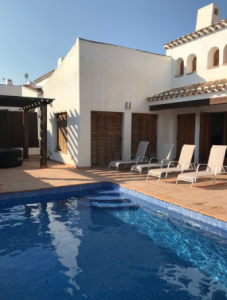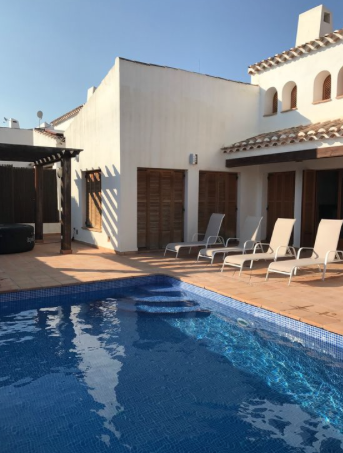 "He's using the name James Daniels and Alfie Elkins and (a) cafe (he opened) was called ALFIE'S in Roath (Cardiff). Another cafe (he opened) was called Alfie's in Tonypandy, then he opened Scoops in Pontyclun."
The reviews of his cafe 'businesses' (before the lockdown) were not good and it appeared he was taking orders but not sending out food.
One critical comment read: "We didn't receive the BBQ Chicken Wrap in the order. We have tried to ring twice but no answer".
Before returning to South Wales, Williams/Daniels had moved to Murcia in Spain, changed his name, and hid the fact that he has been in prison for lengthy terms on a variety of charges (his own father has described him to us as a "complete crook").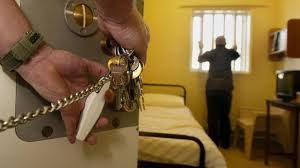 Yet as with our other discloures there is mounting consternation that the details have not been covered by the mainstream media in Wales.
Williams/Daniels has admitted to being imprisoned but described it in a FB post as a "short while", when his convictions in fact total more than four years.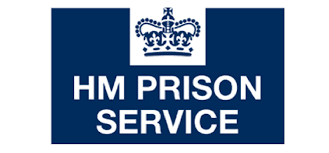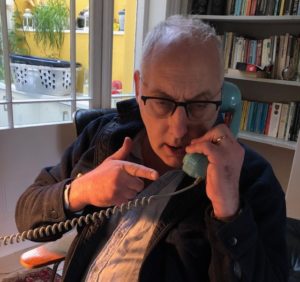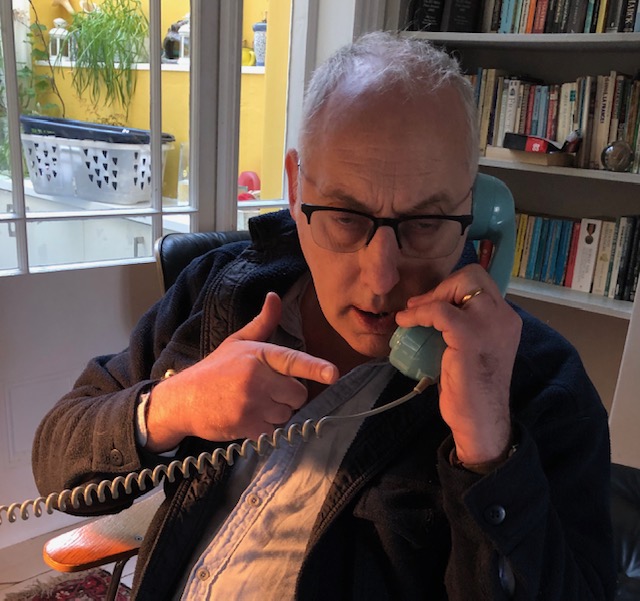 He claimed:  "… when I was younger I did spend a short while in prison for fraud in the UK", and added:  "Stand up to the liars (and) haters…". But Williams/Daniels himself is a liar and hater.
The Editor of The Eye, Phil Parry, as well as his friends, wife and children, have been subjected to a torrent of abuse on social media from Williams/Daniels and his supporters, following our discoveries.
In one tirade he wrote:  "You write total lies about people (The Eye – we only report facts), bully to the point of harassment and suicide, and will not answer a direct email? This is not journalism this is a mixture of Phil Parry (The ex journalist) and (others) you are pure scum!!!!! Let it be publicly known that The Eye does NOT care about people it just lies to make fictitious stories up. BULLYING, LIES, MENTAL HEALTH ABUSE TO NAME BUT A FEW!!!!!".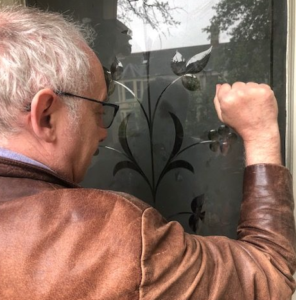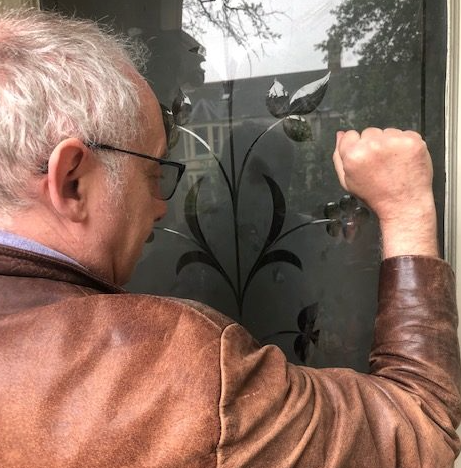 In another he said: "I am have contacted you (sic) numerous times before asking why you consistently, stalk, bully and harassme? … You so far have asked the following for comments:
Thief
Abuser (The Eye have never said Williams/Daniels is an abuser). 
Liar
Sex Offender (The Eye have never said Williams/Daniels is a sex offender).
Drug user (The Eye have never said Williams/Daniels is a drug-user, just that he has dealt in illegal drugs).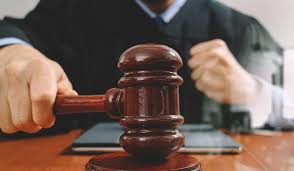 Our inquiries have discovered that over 10 years the jail sentences of this internet abuser, have totalled four years four months, involving 25 counts of deception, and he has been made bankrupt three times.
In one of his previous 'careers' he has conned people into thinking he is an 'Estate Agent' but on one property website, the anger of an individual is clear:  "He (Williams/Daniels) makes you pay circa £10k deposit and then disappears into the sunset".  At a property event in the South of England The Eye were told that an investor had lost £30,000 to him.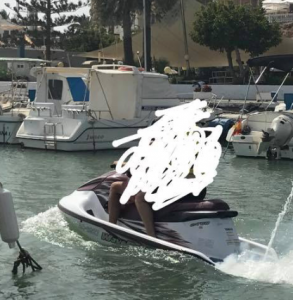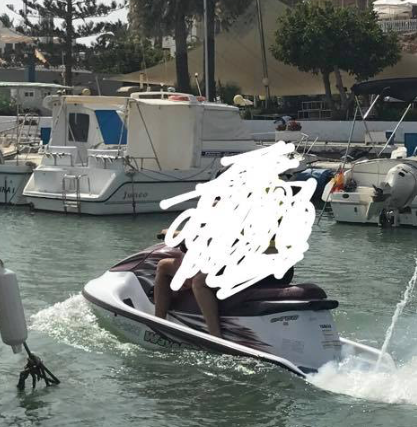 His extraordinary exploits have been the subject of our satirical writer Edwin Phillips.
Williams/Daniels has boasted too of owning a boat as well as a jetski, which he has said on FB was for sale.
When he was an 'Estate Agent', he posted a YouTube interview on his property website where he bragged about his property 'expertise'. He claimed he had a "massive" Estate Agency business, but went from earning £20,000 a week to having just £56 in his pocket and living on the streets. Williams/Daniels also alleged he has driven expensive cars, and said in the interview that it took just  "24 hours" to turn the £56 into £1,000, yet some critics have questioned how much of this is true.
One who is owed thousands of pounds by Williams/Daniels told The Eye:  "This is all made up.  He lives in a complete fantasy world!".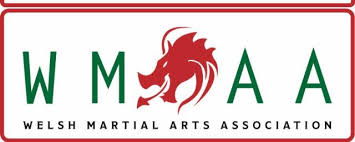 He has received as well a jail sentence for deception as founder and president of The Welsh Martial Arts Association. He had been accepting money from affiliated dojos for insurance cover, not arranging the required back-up and pocketing the cash.
Williams/Daniels had also arranged a claim for one of his own students who had suffered a broken wrist during a training session, and then kept the insurance payout himself. The alarming details come from the records of Cardiff Magistrates Court in December 2005.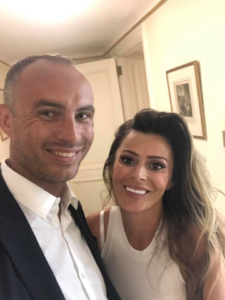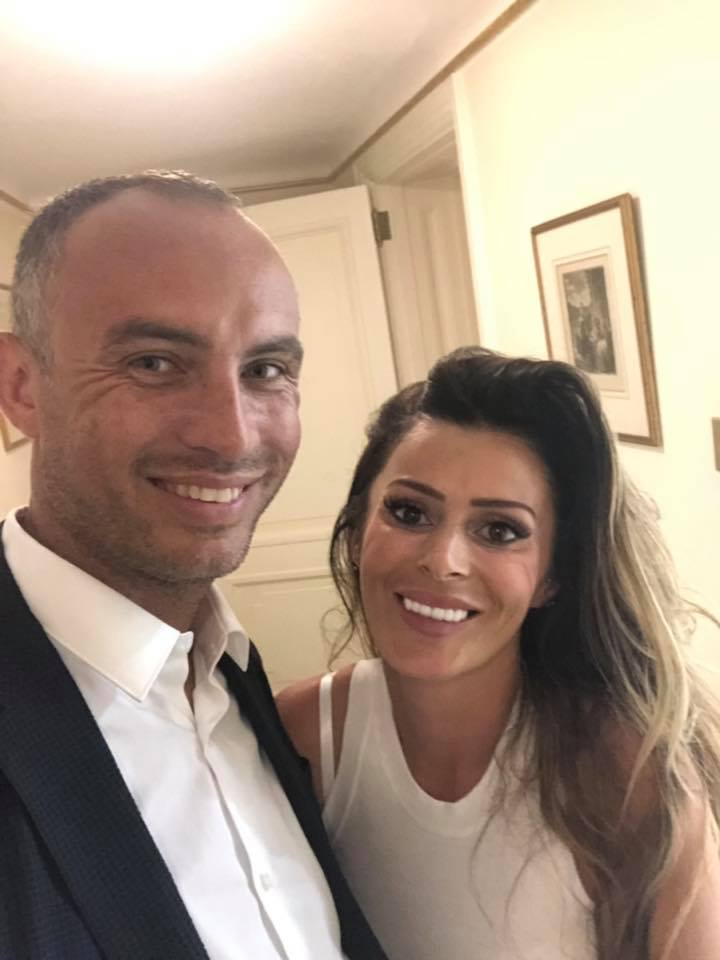 Williams/Daniels has been in charge too, of marketing for a Spanish wine bar called 'Blanco' in Murcia, and he announced his engagement to Danni (or Danielle) Greer on the bar's website, where the 'liar' post was also published.
He also ran dance nights at a disco in Spain called 'Roldan' but it closed soon after our disclosures.
Following them, Williams/Daniels asked a specialist company how to "get rid" of the "negative" stories about him on the internet. He wrote:  "When I google James daniels spain or James Daniels property or James Daniels murcia a load of website links appear for the-eye.wales which are negative reviews and not true (The Eye – nothing is untrue). How do I get rid of these an(d) how much does it cost? Also how long does it take?".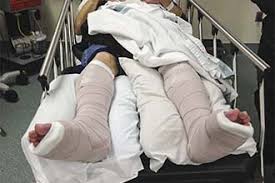 Apart from having his legs broken when an illegal drugs deal went wrong, we have also disclosed how formerly Williams/Daniels has teamed up with an ex-criminal from South Wales, who had been put behind bars for drug offences, to start a 'charity'.  He launched the 'Crisis Housing Charity' and asked for donations from the public in a venture designed ostensibly to help ex-convicts find homes.  The 'charity' gave an address in Cardiff but does not now exist.
Williams/Daniels' ex-business partner, Sam McManus (also known as 'Georgeson'), has first-hand knowledge of his lies.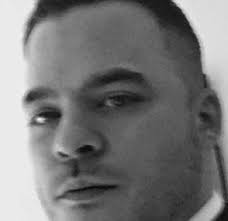 He has admitted he too was conned by him and that he was a 'sick man'. Mr McManus explained to us how he was deceived along with everyone else, and told The Eye:  "He (Williams/Daniels) has fooled many people and I can only be grateful that there are good investigative journalists like you guys who expose greedy people like him. It is embarrassing to admit that I am yet another victim of his greed".
Apart from describing his son as a crook, Williams'/Daniels' father has told us how he was called by the police to Clifton suspension bridge where Williams/Daniels was threatening to commit suicide, and how he spent part of a Christmas day outside the walls of Cardiff jail to be near his son inside.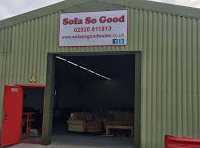 Bill Williams, who ran a sofa business in South Wales, believes his son stole about £250,000 from him in cash and stock. He has posted on FB that he and his wife knew of their son's past and on occasions did not like him, although always loved him.
He said:  "… we know his wrongs often we felt he was a little xxxxx but whatever we allways (sic) love him, often we did,nt like him but we always have and always will love him…".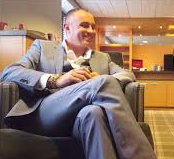 Williams/Daniels also said he performed at expensive property 'seminars' in upmarket hotels or golf clubs around South Wales where customers were duped once again. For £299 potential clients were tempted with a "Special Offer February Deal – Sourcing and rent to rent training weekend". The 'offer' was removed from Williams/Daniels' Facebook site, where he was known as 'The Shoes', soon afterwards, and when The Eye contacted one of the golf clubs, officials had no record of it taking place.
Among the many accusations on social media from Williams/Daniels to the family of Mr Parry, is that we are pursuing a person with, as he puts it, "severe mental health illness" and cases of this are well known to our Editor.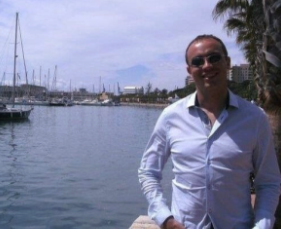 Yet it is others who deserve sympathy. The real victims are those whose lives have been ruined by his drug-dealing and the innocent people who have been tricked out of thousands of pounds, as well as, maybe, Ms Greer.
Perhaps now they will be given some consolation by the knowledge that Williams/Daniels has a CCJ against him.
But being in debt has not stopped him before…
Tomorrow – the plans by the new BBC Director General to stop presenters proclaiming 'biased' views on social media, after the corporation was hit by a series of high-profile scandals.  
Phil's memories of his extraordinary 37-year award-winning career in journalism, exposing people like Williams/Daniels, as he was gripped by the incurable disabling condition Hereditary Spastic Paraplegia (HSP), have been released in a major book 'A Good Story'. Order the book now. The picture doubles as a cut-and-paste poster!