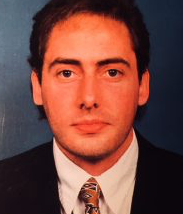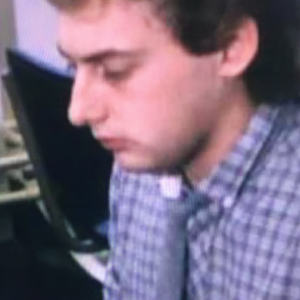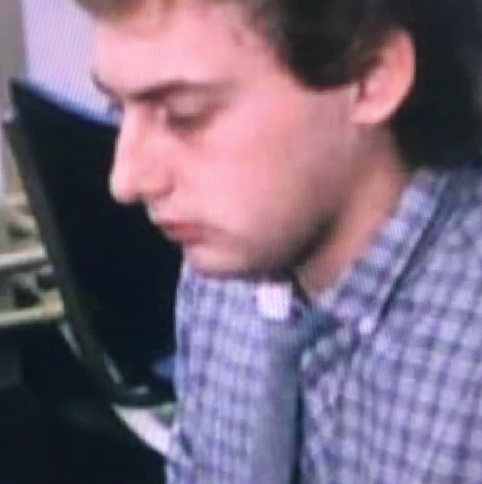 Here our Editor Phil Parry looks at whether the new BBC Director General's announcement about curtailing the use of social media by programme hosts for personal views, will affect contentious presenters, and how it comes after a series of controversies hit the corporation.
In the past he has described how he was helped to break into the South Wales Echo office car when he was a cub reporter, recalled his early career as a journalist, the importance of experience in the job, and making clear that the 'calls' to emergency services as well as court cases are central to any media operation.
He has also explored how poorly paid most journalism is when trainee reporters had to live in squalid flats, the vital role of expenses, and about one of his most important stories on the now-scrapped 53 year-old BBC Cymru Wales (BBC CW) TV Current Affairs series, Week In Week Out (WIWO), which won an award even after it was axed, long after his career really took off.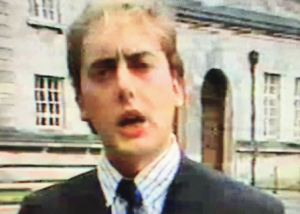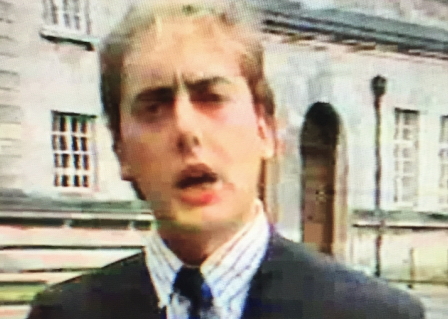 Phil has explained too how crucial it is actually to speak to people, the virtue of speed as well as accuracy, why knowledge of 'history' is vital, how certain material was removed from TV Current Affairs programmes when secret cameras had to be used, and some of those he has interviewed.
Earlier he disclosed why investigative journalism is needed now more than ever although others have different opinions, and how information from trusted sources is crucial at this time of crisis.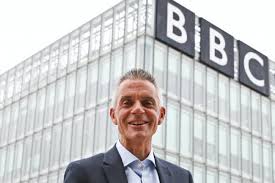 It seems pretty clear.
The new Director General of The BBC Tim Davie said in Cardiff: "If you want to be an opinionated columnist or partisan campaigner on social media then that is a valid choice, but you should not be working at the BBC".
Perhaps this policy will also apply to the controversial former Welsh rugby player and BBC commentator Jonathan Davies who has been publicly condemned by television viewers for talking "some shit", as well as being "so so thick",  and after he was filmed using a fire extinguisher in a dangerous prank.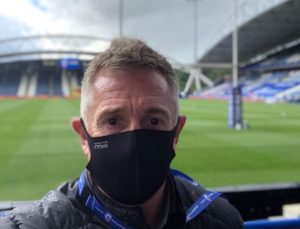 Mr Davies' commentary style has also been described recently as "annoying" and "irritating", and pleas have too been made by angry BBC TV audience members during coverage of the Challenge Cuprugby league game, to dispense with his services.
One critic wrote:  "Please BBC get rid of Jonathan Davies", another said: "Why the hell do we have to listen to Jonathan Davies". It was also stated by a separate fan watching the match, about executives:  "…they ruin it with Jonathan Davies".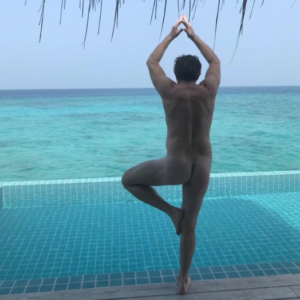 On social media Mr Davies has recently sent a picture of himself with no clothes on to TV and radio star Carol Vorderman. He has faced huge criticism following statements which have included calling the Rhondda MP Chris Bryant a "knob" on Twitter, for asking about childcare during a House of Commons debate. The fury of Mr Davies has too been directed at journalist and licence fee-payer Marcus Stead on social media after he had criticised what he views as the Welsh establishment.
He engaged in an extraordinary spat with him, again using Twitter, in which he branded Mr Stead, an "attention seeking nobody", a "sad pathetic waste of time" and 'hashtagged' the words "absolute bell end".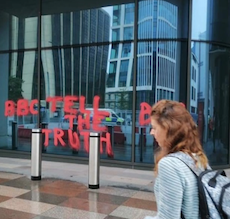 Mr Davies was accused of being 'misleading', publishing 'rubbish' and 'ranting', after stating on social media that controversial plans to re-develop a Cardiff cancer hospital would leave 60 per cent of a meadow available to walkers when campaigners say surveys have indicated all will be destroyed.
Contradicting him, one campaigner declared about the project to re-develop Velindre Hospital: "The whole area will be bulldozed, £27 million of public money just to access this unsuitable site…" Another cautioned:  "Let's talk Jonathan, not rant."
Mr Davies (one of whose Twitter accounts is @JiffyRugby and includes 'OBE' after his name) is President of Velindre Fundraising, and demanded of one of the campaigners:  "Have you or anyone close to you ever been unfortunate enough to have cancer?"  But the advocate for a green space in that part of the city hit back, and said:  "Absolutely yes, many of those opposing the site are current patients at Velindre".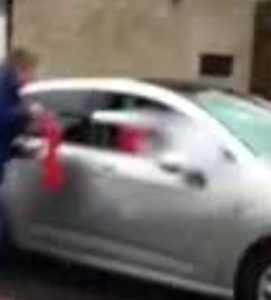 Warnings were repeated too about the hazards involved in the misuse of fire extinguishers after experts were shown shocking pictures from a video of Mr Davies using one to spray into the face of former international referee, Nigel Owens, as he sat in his car while another person filming the dangerous stunt laughed. This too was posted on the internet.
The escapade with a fire extinguisher was in the car park of an independent TV facilities house near BBC Cymru Wales (BBC CW) in Llandaff, Cardiff, in 2014 and was condemned as "incredibly dangerous". It prompted a series of outraged comments at the time on a sports Facebook (FB) site.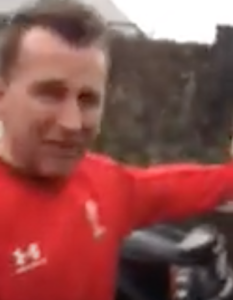 One critic said:  "…did he give any thought to what injuries he may have caused?…We all like a good laugh sadly this isn't it". Another declared that Mr Davies was a "fucking prick", a further detractor stated that he didn't think "people realise how dangerous CO2 extinguishers are".
In the clip now on YouTube, Mr Owens escapes from the car running, but Mr Davies uses the fire extinguisher again, as the person filming it exclaims in Welsh "OH, NO!", and Mr Owens then shouts "IDIOT!" at him pointing.
After stills were displayed from the film shot six years ago, South Wales Fire and Rescue Service issued a stern warning about the misuse of fire extinguishers.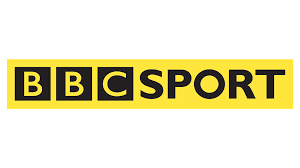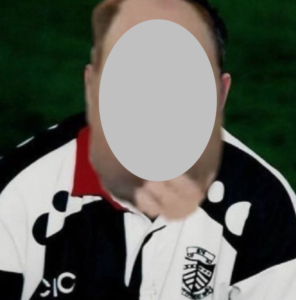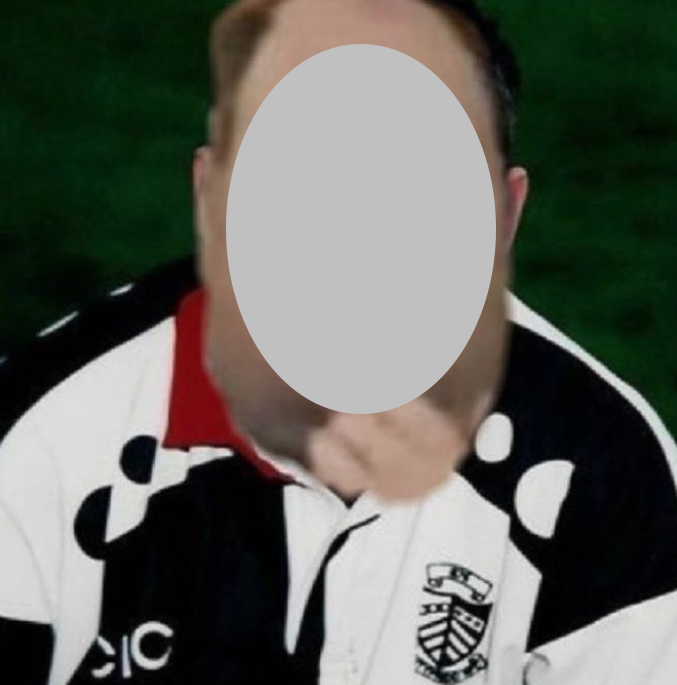 A spokesperson told The Eye: "CO2 extinguishers can prove hazardous as they rapidly remove the oxygen from the atmosphere, therefore increasing the risk of asphyxiation when used in confined space.
Mr Davies also posted on social media a fake picture of one critic, a well-known Welsh rugby fan, wearing a Pontypridd RFC shirt but he was then slammed for "essentially fat shaming someone because they disagree with them", and the observer linked the comment to @BBCSport @BBCNews 5liveSport and @BBCWalesNews, saying they should be "embarrassed", and that it was a "Dick move". But Mr Davies has said on social media that The Eye's reporting of all this was "negative journalism".
Yet The BBC has long been beset by controversy, not least in Wales.
Major questions were raised about a senior BBC CW Editor who attacked the Crossrail 2 project as "UK taxpayers subsidising London's local transport system" in a late night tweet.
The tweet by the corporation's Welsh Affairs Editor, Vaughan Roderick, followed The Eye showing how he had also used Twitter to compare the union with England to an abusive relationship in another late night tweet.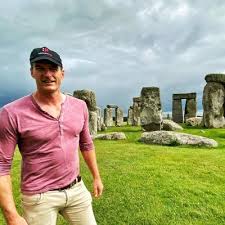 This outburst came days before the closely-fought referendum on Scottish independence six years ago, and as a programme about the vote presented by him was preparing to be transmitted.
Corporation staff had to be reminded of internal guidelines soon afterwards.
Mr Roderick has also said – again on Twitter – that 'The History Guy' (presenter Dan Snow) used 'national' in an archaic British sense, and it was not a good look for BBC CW.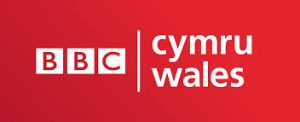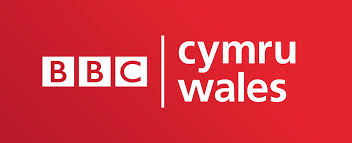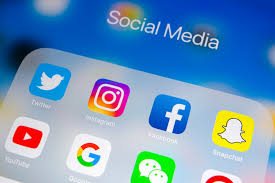 In the Crossrail 2 tweet, posted at 12.08 am, Mr Roderick responded to a message from officials there saying that the project will support 60,000 supply-chain jobs and 18,000 apprenticeships across the UK.
He said:  "Oh come on.  We're not that stupid.  It's the UK taxpayers subsidising London's local transport system… again." In reply, another senior BBC journalist said:  "… to be fair London does generate 30% of entire UK tax take".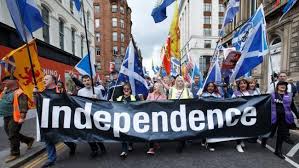 In the earlier tweet before the Scottish independence referendum, which was also sent near midnight and which was later deleted, Mr Roderick said some unionists rejoiced in "threats and bullying", but a television show hosted by Mr Roderick and filmed mainly in Scotland was still transmitted by BBC CW afterwards.
This tweet was quickly
re-tweeted by a right-wing
nationalist
called Royston Jones
, who writes under the pseudonym
'Jac O' the North'
, and is a supporter of the
1960s paramilitary organisation 
Free Wales Army.
He was the man behind an extreme
Welsh nationalist party
although he has now been ejected. The then head of
BBC Wales
news and current affairs,
Mark O'Callaghan
, was forced to remind staff of the importance of impartiality afterwards, and sent them a link to the corporation's guidelines about 
Twitter
.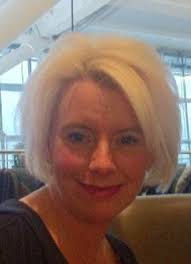 The controversy came hard on the heels of another incident when a senior UK BBC Editor was reprimanded and removed from an election when she tweeted an anti-UKIP message before a European poll (see – tmblr.co/ZwCEOs1Gj-yEO ). 
Jasmine Lawrence had tweeted sarcastically:  "#WhyImVotingUkip – to stand up for white, middle class, middle aged men w sexist/racist views, totally under represented in politics today", and BBC personnel were warned not to "do anything stupid".
But The BBC hasn't only been engulfed in scandals over tweeting controversial personal views – and the furore over the Proms is just one example.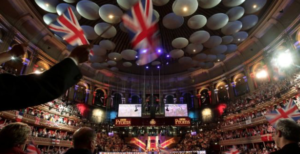 One poll showed that more than half of Britons believed officials were wrong to strip Rule, Britannia! of its lyrics for Last Night of the Proms, after an independent producer at Songs of Praise compared them to neo-Nazis singing about gas chambers, a decision which was reversed a few days later in a humiliating U-turn.
In January Samira Ahmed won an employment tribunal case after arguing that she should earn the same as Jeremy Vine, a male colleague. The BBC has faced enormous criticism for the huge salaries paid to presenters such as Gary Lineker, who was earning £1.75 million a year for Match of the Day before he offered to take a pay cut.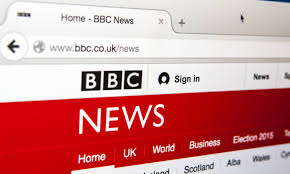 Regional and national newspapers as well as commercial broadcasters have questioned the corporation's reach, made possible by income from the licence fee. Its 'free' online content is believed to drive traffic away from regional media organisations and national newspapers. Commercial broadcasters complain that they are not competing on a level playing field.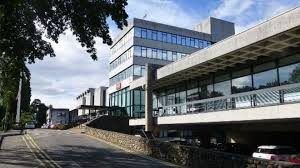 It is striking that BBC employees have told me that the online platform is provided by a subsidised service and has become a political football – something Mr Davie has vowed to address.
The BBC is still perceived to be London-centric with most executives declining to move to Salford, where some programming is produced.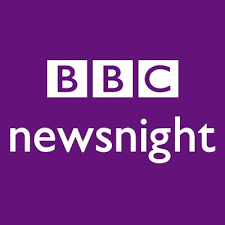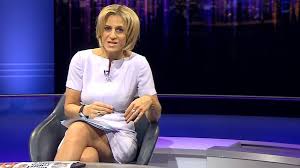 It has also been reported The BBC has a left-wing bias and is thought not to have even tried understanding what prompted people to vote for Brexit. There has, too, been criticism of the many 'left-wing' comics on its panel shows although the argument is that there are few 'right-wing' ones.
Several senior journalists at the corporation including Emily Maitlis and Lewis Goodall, of Newsnight, have been condemned for being biased, yet its charter requires its journalism to be impartial.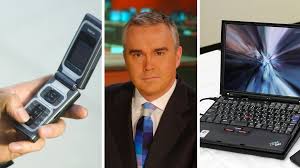 The use of social media by some figures to comment on political issues has also caused concern. Naga Munchetty, the BBC Breakfast presenter, was found to have breached guidelines over comments about a tweet by President Trump but Lord Hall of Birkenhead, then Director General, reversed the decision. The Welsh newsreader Huw Edwards, was accused of political bias after he 'liked' a tweet saying: "Vote Labour for the National Health Service".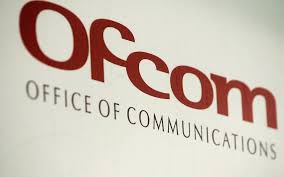 The corporation also featured in a UK newspaper giving readers details of a "brutal" report by its regulator which attacked "bias", it has emerged. The report by regulator OFCOM stated:  "They (audiences) feel that the BBC lacks relevant content for their cohort, or that there is bias in the news". 
A story about it generally in The Express said:  "The report was particularly critical of the BBC, as it suggested viewers felt the corporation did not present news impartially".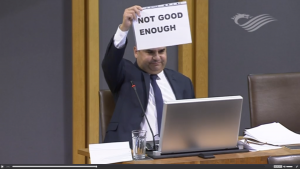 Controversies over impartiality (or lack of it) have also long dogged BBC Cymru Wales (BBC CW), and it was forced to say sorry recently for 'liking' a 'tweet' attacking a political party. The tweet from Neil McEvoy MS undermined the Abolish The Assembly (AA) party, and BBC CW said that 'liking' it was an 'error'.
The apology itself, though, caused a storm on social media, with one critic saying officials had "backtracked" after getting "stick" A formal complaint was made about it, and another of the critics said on Twitter:  "You mean liked and then told it mustn't be liked.  Not liked in error".

Apart from these tweets, a different one said it was "not very classy", BBC CW was accused of being "stuck in a 1950's coma", while a further observer said the original tweet was liked "on purpose". Another outraged detractor sent his comment directly to @BBCWalesNews hashtagging DefundTheBBC and alleged that the corporation had shown:  "Shocking bias again and again and again." (And) "If you do not sack today whoever did that, it proves you simply don't care about impartiality rules".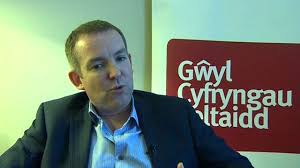 The former leader of the Welsh Conservatives (WC) in the WP, Andrew RT Davies, MS, accused, on social media, BBC CW of a "link" with nationalist party Plaid Cymru (PC) and that it was "unhealthy".
But in a highly unusual move, the BBC CW Director, Rhodri Talfan Davies, defended on Twitter the controversial decision to ask the PC leader on to a programme discussing major issues, saying the WC had not accepted the invitation, yet in another tweet Mr RT Davies said he stood by his original point.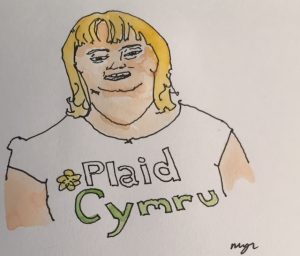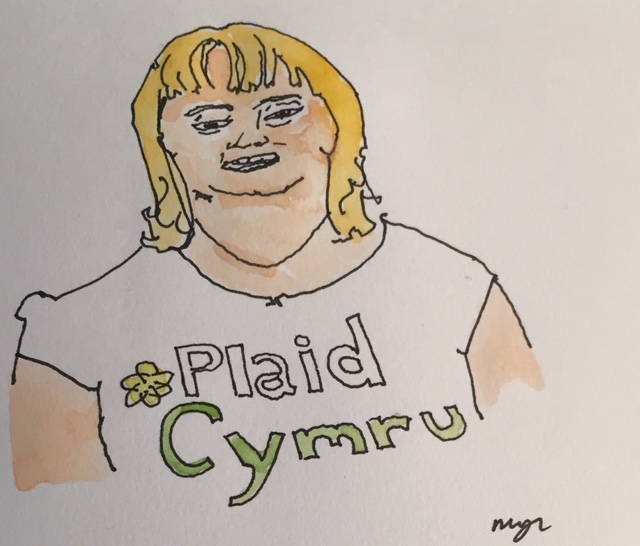 The unbelievable fight over alleged links between PC and BBC CW was soon after growing concern about figures who have joined the corporation from PC, and those that have moved in the other direction.
The political journalist at BBC CW Aled ap Dafydd became PC's Director of Political Strategy and External Relations. Mr ap Dafydd's move followed the appointment of the former PC Chief Executive Rhuanedd Richards as Editor of BBC Radio Cymru and the Welsh language online service, Cymru Fyw. The PC MS for Ynys Mon Rhun ap Iorwerth was also formerly a leading political journalist at BBC CW, joining the corporation in 1994.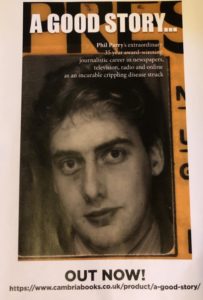 Perhaps this sort of behaviour is what Mr Davie had in mind when he proclaimed:  "Our research shows that too many perceive us to be shaped by a particular perspective", and stated that he wanted to stop presenters being "partisan campaigners on social media".
Tomorrow – our satirical writer looks at why a senior politician in Wales called the supporter of a cartoon a 'wind bag'.
Phil's memories of his astonishing 37-year award-winning career in journalism (including 23 of them at The BBC) as he was gripped by the rare neurological disabling condition Hereditary Spastic Paraplegia (HSP), have been released in a major book 'A GOOD STORY'. Order the book now!