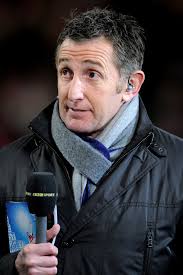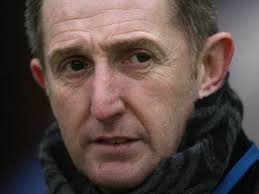 The controversial Welsh rugby 'pundit' Jonathan Davies who called an MP a "knob", and whose broadcast style has been criticised by a fan for 'ruining' the game was condemned on social media during the Six Nations game against Italy for being "shite", "biased","annoying", and "irritating", The Eye can reveal.
The disturbing news about Mr Davies comes hard on the heels of The BBC giving conflicting information about his future.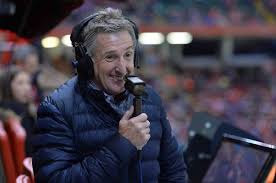 There is no mention of Mr Davies (whose nickname is 'Jiffy') in coverage on the BBC Sport rugby union website, meanwhile on the Radio Today website he is described as a 'pundit' with BBC Radio 5 Live. 
But in response to a query from The Eye, The BBC 'media centre' said: "Jonathan is doing commentary for TV…".
Yet it is clear that very commentary annoys some viewers.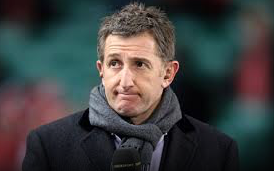 One Twitter fan said during the Wales v Italy game on Saturday, that he showed "ignorance" and that The BBC coverage was a "total mockery".
Another asked sarcastically whether "any sports commentator in the world (was) more biased than Jonathan Davies".
A further critic slammed Mr Davies for "whingeing" while yet another wondered tendentiously whether there was a "'mute Jonathan Davies button' on my TV remote".
Earlier one of his detractors had said in a Tweet that Mr Davies was "tedious", and that he should be removed from The BBC's rugby league team, and another fan pleaded that he should just "shut up".
Yet Mr Davies has himself used social media contentiously in the past.
He went on Twitter to brand Rhondda MP Chris Bryant a "knob" for asking about childcare during a highly-unusual debate in the commons on the 'deal' with the European Union (EU), and said Mr Bryant was "not in touch with reality" with his question in the Houses of Parliament.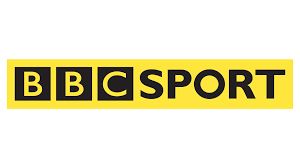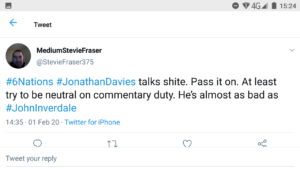 The Daily Express has reported scathingly in the past:  "When they (France) scored (a) try, Wales hero Davies erupted on the BBC's commentary, much to the frustration of fans at home.
"One fan wrote on Twitter: 'Jonathan Davies for once can you please contain yourself during a Welsh game?
'When you're commentating for the BBC you're being paid to commentate not to be a fan…..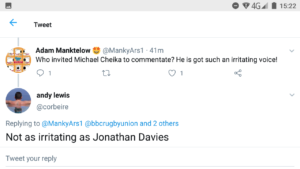 'I know it's very hard for you to do your job professionally but please try. #6nations2019'.
Another added: 'When oh when will the BBC retire Jonathan Davies?!?!
'I'm sick to death of his whiney "Wales are brilliant", everyone else are lucky commentary'.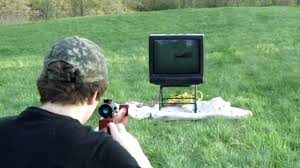 'So the secret to watching rugby on the BBC is to mute the sound and listen to 5Live (not now it seems) on your DAB radio, no Jonathan Davies! #6nations2019,' another added.
He stated too on live television before an international rugby game that the referee was French so "anything could happen".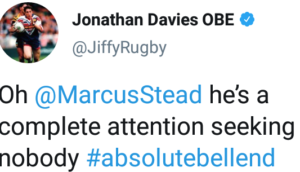 In the past the fury of Mr Davies has also been directed at journalist Marcus Stead who had criticised what he views as the Welsh establishment.
He engaged in an extraordinary spat with him on social media in which he branded Mr Stead, an "attention seeking nobody", a "sad pathetic waste of time" and 'hashtagged' the words "absolute bell end".

A Welsh newspaper columnist and broadcaster who saw the tweets said it was a "badge of Welsh honour" to be blocked by Mr Stead, although he has never blocked Mr Davies.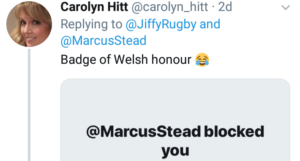 Despite this alarming background, it seems The BBC have stood by their man, and in 2019 Mr Davies was in the £150,000-£199,999 salary bracket at the corporation.
He represented Wales in rugby league as well as union and has been described as the greatest player of his generation.
But plainly the response now to his TV commentary on Twitter has not been as great…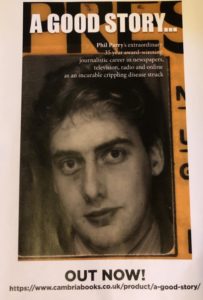 Our Editor Phil Parry's memories of his extraordinary 36-year award-winning career in journalism as he was gripped by the incurable disabling condition Hereditary Spastic Paraplegia (HSP), have been released in a major new book 'A GOOD STORY'. Order the book now!