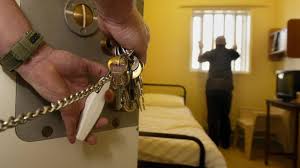 A top political body in Wales has rejected a petition from supporters of a man they claim has been wrongly convicted of one of the worst murders in British legal history, it has emerged.
An application from backers of David (Dai) Morris the alleged Clydach murderer, was sent to the Welsh Government (WG).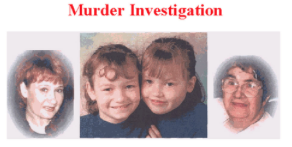 But signatories have now been told the petition cannot be accepted because the issues it raises fall outside their jurisdiction.
The message to petitoners from officials reads:  "Unfortunately, we are not able to accept the proposed petition 'Call upon English Government to investigate the wrongful conviction of David Morris. Clydach Case'.
"It's about something that the Senedd or Welsh Government is not responsible for".
Morris was given four life sentences in 2002, following the brutal murders of an elderly disabled woman, her daughter and two young grandchildren in the village near Swansea.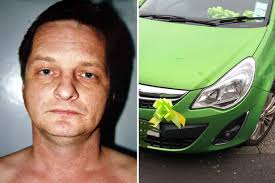 After a jury found him guilty of using a heavy pole to beat the family to death, a judge said that Morris, who was aged 52 at the time, of Craigcefnparc, should never be released.
He was labelled "probably one of the most dangerous people in the United Kingdom" by the prosecution in one of the two cases in which he was found guilty.
But now there is mounting pressure from a campaign group saying that the man put behind bars is innocent.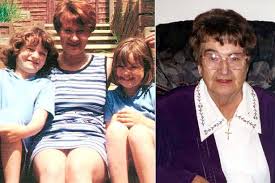 The petition about Morris stated:  "New evidence has emerged that shows David Morris is Innocent…While Morris has spent almost two decades behind bars, he has always protested his innocence.
"Even a cursory examination of the case shows that he did not, and could not, have committed the crime… a campaign has started with Mike O'Brien of the Cardiff Newsagent Three, and Paddy Hill of the Birmingham Six, and the membership – over 19,000 – is growing daily.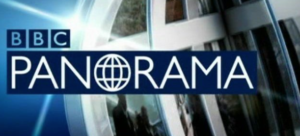 "Please help us to publicise this case, and free an innocent man."
A network BBC TV Panorama Current Affairs programme presented by our Editor Phil Parry which cast fresh doubt on the appalling case is now on YouTube, trending on social media, a protest rally has been held and graffiti in support of Morris has appeared on buildings.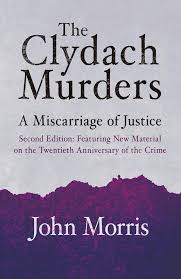 Over two years ago, the Criminal Cases Review Commission (CCRC) told Morris his case wasn't currently considered appropriate for appeal, despite years of lobbying by his family
The same year, retired Swansea solicitor, John Morris (no relation), published a book about the case – The Clydach Murders – which claimed David (Dai) Morris was not the murderer and could not have killed the four, because of a lack of evidence linking him to the scene.
In December, campaigners rallied in Swansea calling for his release.
Scores of protesters gathered at Castle Square in the city centre carrying green and yellow balloons and ribbons.
The month before, the campaign had been launched to demand Morris' freedom, with ribbons of the same colour on cars in the city.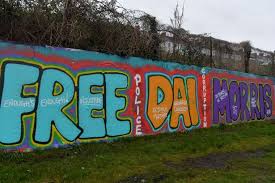 The protest group at the rally handed out leaflets and chanted "Free Dai Morris".
Their ultimate aim was to raise political awareness in the hope of forcing the case back open.
Geraint Evans, who helped to run the group, said at the rally: "There's massive support for him (Morris), not only in Swansea but across the UK.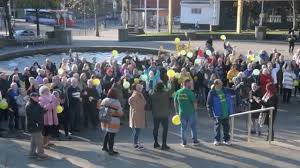 "We are here to raise awareness in Swansea for the people who are not on social media.
"The members just keep growing and at the moment we are getting between 200 and 300 a day."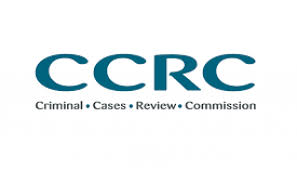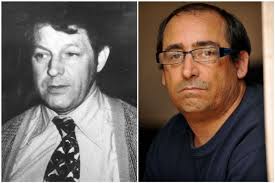 Donna Hayes, from Penlan, said she was at the rally to "raise awareness" of the campaign.
"I believe that Dai is innocent", she told reporters.
"I don't know the family but I feel strongly that he should not be where he is".
Also at the event was Mr O'Brien who is behind the rejected petition.
He was slated, too, as one of the speakers at a meeting in support of Morris which was planned for March but had to be postponed because of the crisis over coronavirus (Covid-19).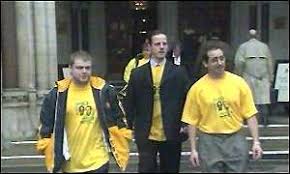 Mr O'Brien was one of the so-called Cardiff Newsagent Three who was released following another TV programme presented by Mr Parry called 'A Night to Remember', this time in the BBC Cymru Wales TV Current Affairs strand 'Week in, Week Out' (WIWO), which has now been scrapped in favour of BBC Wales Investigates.
Mr O'Brien had spent more than 11 years in prison for a murder he did not commit after being found guilty in 1988 of killing Cardiff newsagent Phillip Saunders.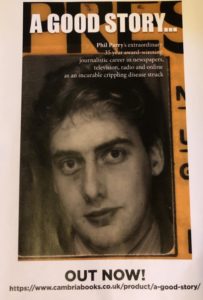 Following the WIWO, his conviction was quashed in December, 1999.
In a few short weeks a social media group calling for the release of the man he is campaigning to be freed, Morris, went from hundreds of members to almost 13,000.
Now can be added the numbers who wanted to sign a petition which has been rejected by the WG saying that Morris is an innocent man.
The memories of Mr Parry's extraordinary 36-year award-winning career in journalism (including the Clydach murder case) as he was gripped by the incurable neurological condition Hereditary Spastic Paraplegia (HSP), have been released in a major book 'A GOOD STORY'. Order the book now!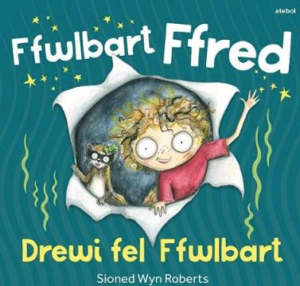 If you need something to keep the children entertained during these uncertain times (in Welsh) try Ffwlbart Ffred about the amusing stories of Ffred and his pet.