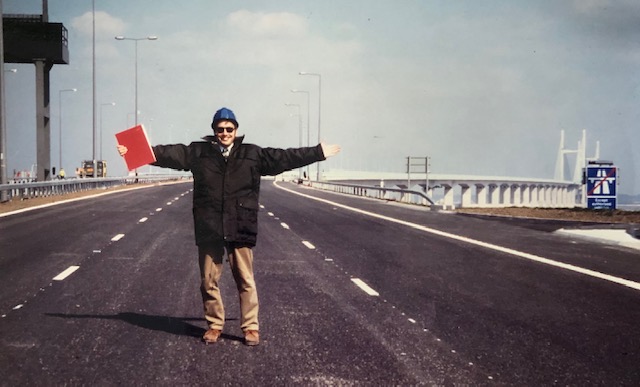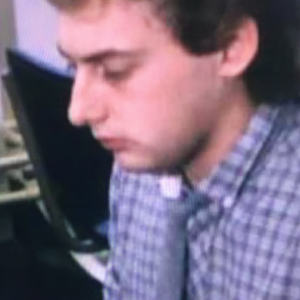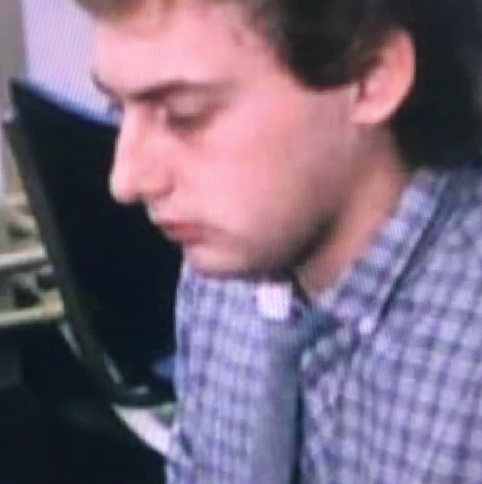 On The Eye our Editor Phil Parry has described how he was helped to break into the South Wales Echo office car when he was a cub reporter, recalled his early career as a journalist, the importance of experience in the job, and making clear that the 'calls' to emergency services as well as court cases are central to any media operation.
He has also explored how poorly paid most journalism is when trainee reporters had to live in squalid flats, the vital role of expenses, and about one of his most important stories on the now-scrapped 53 year-old BBC Wales TV Current Affairs series, Week In Week Out (WIWO), which won an award even after it was axed, long after his career really took off.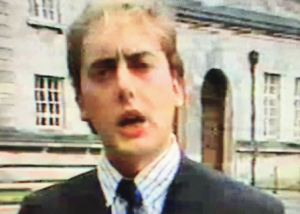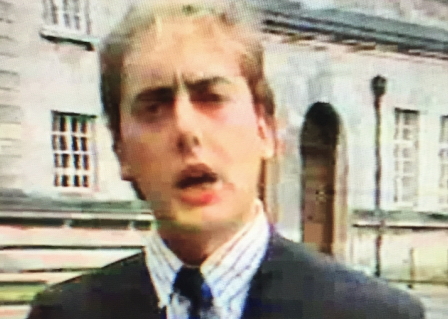 Phil has explained too how crucial it is actually to speak to people, the virtue of speed as well as accuracy, why knowledge of 'history' is vital, how certain material was removed from TV Current Affairs programmes when secret cameras had to be used, and some of those he has interviewed.
After disclosing why investigative journalism is needed now more than ever although others have different views, as well as exploring how all the 'rough' places where he has conducted interviews actually expose the truth about poverty and why homelessness and inequality are in the news as never before with the lockdown, here he looks at the fact that Wales could be boosted by shifts to the internet and international trade.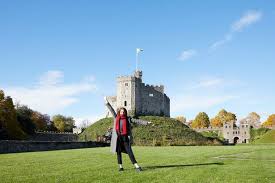 Wales is hindered in the short term by the lockdown, but may be helped in the long run.
It appears that the internet, foreign trade and the drive to shop locally could be saviours.
The country has a larger number of grocers and corner shops than other regions of the UK and they are enjoying a big revival as almost two thirds of shoppers turn to local stores during the coronavirus (Covid-19) pandemic.
Although big supermarkets have reported a surge in sales, many people are said to be returning to independent stores, partly out of concern about long queues and to minimise the risk of infection.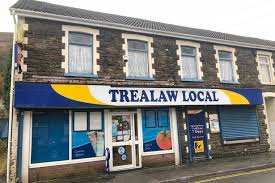 About 59 per cent of consumers have used more local stores and services during lockdown, according to a survey of 2,140 people by Deloitte Digital.
"Consumers may have begun shopping locally out of necessity rather than choice, said Deborah Womack, director of Deloitte Digital.
"However, they are rediscovering their local shop as a place for human contact and personal service when they need it most".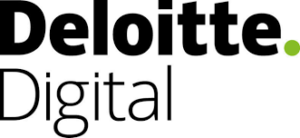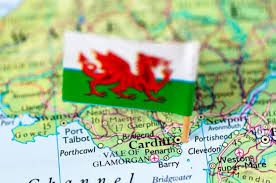 A report from Kantar, the market researcher, found that independent shops and co-operatives now had a 20 per cent share of the British food market.
International trade too could be boosted.
Research shows that manufacturers in Wales are turning more and more to international markets during the lockdown.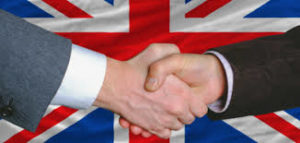 This is an area where the country has traditionally not been strong, but policy-makers are keen to lend support.
The companies which could benefit range from a marine lighting firm in Swansea, furniture makers in Wrexham, a revolutionary construction material manufacturer based in Pontypridd – and a brewery in Newport.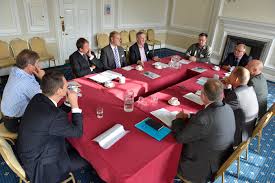 These firms have also contributed to Wales' more impressive economic performance recently.
LSN Diffusion – an Ammanford-based powder coating company – exports nearly 90 per cent of its products to countries including India and the US.
Goods exports from Wales have grown to £16.9 billion in the third quarter of  2018 – and that's before taking into account services offering to global investors.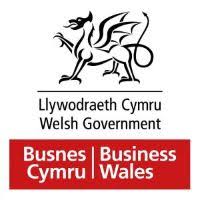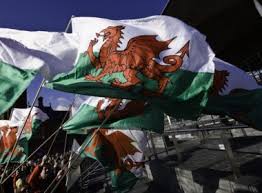 Figures show that six in 10 of the 300,000 small and medium-sized companies on eBay, have sold their wares overseas during the lockdown with their international trade showing resilience despite restricted delivery capacity and weaker consumer spending.
Ireland, the US and Italy bought the most items from small British companies (of which Wales have more than most) during the lockdown, with furniture and DIY items, as well as home office and entertainment goods, among the most popular.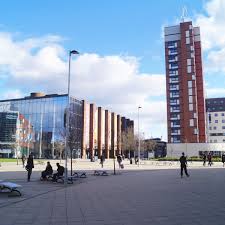 Separate research from Aston University in Birmingham has also found evidence that companies have diverted exports worth £10 billion away from the European Union (EU) as concerns grow that a deal ensuring free trade with the bloc will not be secured.
Researchers said their findings showed that companies were defying conventional "trade gravity", in which countries geographically close to each other tend to do more trade.
The analysis of 340,000 export transactions by 26,000 UK businesses over a five-year period found that the smallest exporters had switched as much as 46 per cent of their new export growth by value from EU to non-EU markets since the 2016 referendum.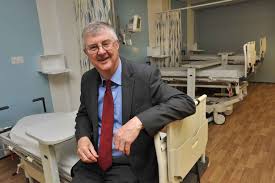 The diverted exports went mainly to the so-called Brics (Brazil, Russia, India, China, South Africa) and to Commonwealth countries, such as Australia, New Zealand and those in sub-Saharan Africa.
These companies will see a huge advantage, too, in the news that 'non-essential' retailers are on the point of reopening their doors in Wales.
The First Minister of Wales (FMW) Mark Drakeford has told retailers to prepare to reopen, if they can adhere to social distancing, at the Welsh Government's next lockdown review decision around June 19.
Mr Drakeford said he was "signalling to businesses across Wales that they may begin preparations to be ready to resume activity in these areas, should the evidence support reopening".
FSB Wales, which helps small businesses, welcomed the announcement.
FSB Wales policy chair, Ben Francis, said: "Firms will very much consider this to be the starting gun on reopening Wales.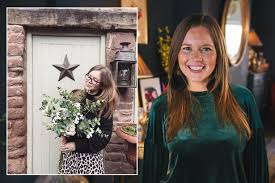 "There will be a clear expectation from businesses that they are able to open in a few weeks' time".
The internet too has proved an enormous boon to companies in Wales and the rest of the UK.
Jade Oliver, founder of Heavenly Homes & Gardens, a small interiors business based on the Welsh border in Ross-on-Wye, Herefordshire, said that exports had helped to offset some of the revenue lost because of the shuttering of her high street shop.
"During lockdown, the proportion of our sales going to international buyers has really grown", Ms Oliver said.
"I had to close my physical store, so it's been a lifeline to be able to continue selling online and reaching a bigger global pool of customers".
With concerns that a no-deal Brexit at the end of the year could damage companies' ability to trade overseas, Rob Hattrell eBay UK's Vice-President, said: "Looking ahead to a world after lockdown, the key for supporting British small business will be making sure export routes remain open and as friction-free as possible".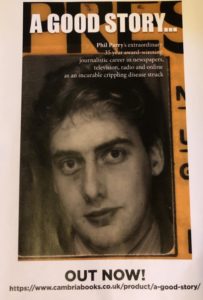 If there is as little friction as possible with international trade and the internet, Wales could be among the beneficiaries!
Tomorrow why a Welsh TV celebrity likes some pictures of her but not others. 
The memories of Phil's extraordinary 36-year award-winning career in journalism as he was gripped by the incurable disabling neurological condition Hereditary Spastic Paraplegia (HSP), have been released in a major book 'A GOOD STORY'. Order the book now! 
If you need something to keep the kids entertained during these uncertain times (in Welsh) try Ffwlbart Ffred about the amusing stories of Ffred and his pet.