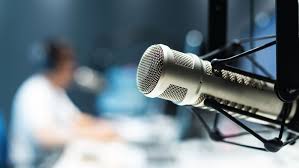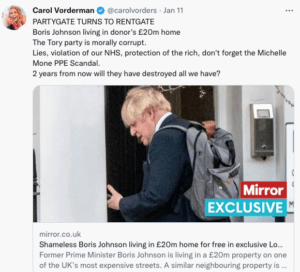 Outrage in broadcast circles has been sparked by a star BBC Cymru Radio Wales (RW) presenter, proclaiming on Twitter "The Tory party is morally corrupt", when the man in overall charge of the corporation has said a partisan campaigner on social media "should not be working at the BBC".
The revelations by The Eye come soon after 'BBC Wales Investigates (BWI)' (the occasional current affairs programme which replaced 'Week In, Week Out [WIWO]') claimed its first scalp after the Welsh Rugby Union (WRU) Chief Executive Officer (CEO) resigned following allegations of misogyny, sexism, racism and homophobia in his organisation.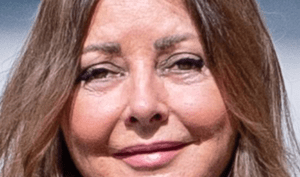 In her tweet, Carol Vorderman attached a Mirror story with photograph, which stated: "Shameless Boris Johnson living in a £20m home for free…".
Welsh-born Carol Vorderman, who complained that people focus too much on her "big bottom", and how she objected to photographers taking pictures as they stood on public thoroughfares, but herself posted revealing images on social media, presents on RW, and publicly castigated the Conservatives.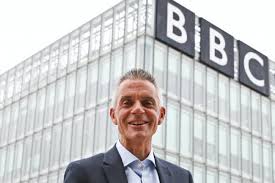 She wrote: "PARTYGATE TURNS TO RENTGATE Boris Johnson living in donor's £20m home The Tory party is morally corrupt. Lies, violation of our NHS, protection of the rich, don't forget the Michelle Mone PPE-Scandal. 2 years from now will they have destroyed all we have?".
But her overall boss might be concerned by such remarks. The BBC's Director General (DG) Tim Davie said in Cardiff soon after his appointment: "If you want to be an opinionated columnist or partisan campaigner on social media then that is a valid choice, but you should not be working at the BBC".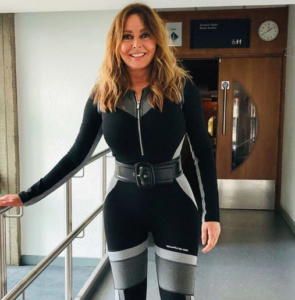 A former senior executive at the BBC endorsed this remark, and told The Eye that: "Her (Ms Vorderman's) comments raise serious questions about the impartiality of celebrity presenters on the BBC. This is clearly politically motivated".
An employee who still works at BBC Cymru Wales (BBC CW) said: "It is ridiculous that Carol Vorderman is allowed to say these things. I suppose it is because she is such a star. It's one rule for them, but another for us!".
In the past Ms Vorderman has also tweeted about Mr Johnson that he: "Even lies in his final speech as Prime Minister who has brought this country to its knees. Boris Johnson has had many relationships through his life…. but sadly for us, he's never had a relationship with the truth".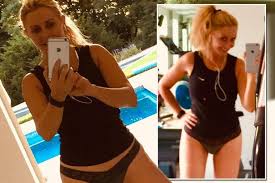 It appears she is also unhappy with the media, and has earlier described how she was left 'in tears' and spoke of "harassment" when she spotted two photographers, one in front of her on the pavement and the other on the opposite side of the road before she drove from her (first residence) home in Bristol to do the regular programme on RW. Ms Vorderman stated in a video she shared:  "This is what happens when you walk outside your home… This is what I call harassment", and was supposedly "frightened" by the incident.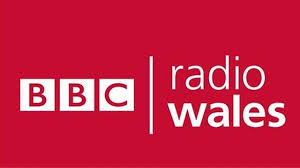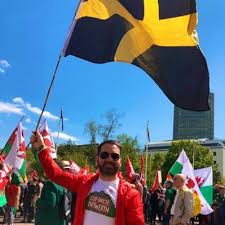 Yet the pictures these photographers tried to take, came after she had herself shared on Twitter two images of herself posing in skimpy "home gym gear" to show how young she looks.
Ms Vorderman's fellow presenter, this time on BBC Radio Cymru (RC), Rhydian Bowen Phillips, has also hit the headlines for the wrong reasons. He approved of a comment on Twitter that Mr Johnson was the "best recruiting sergeant for independence we could wish for" (emojis), which featured the Dwyfor Meirionydd MP Liz Saville Roberts, who is Welsh nationalist party Plaid Cymru's (PC's) group leader in the House of Commons, and a different one from Scotland's First Minister, the SNP's Nicola Sturgeon.
After the resignations of two UK Government Cabinet ministers (Rishi Sunak and Sajid Javid) (the first of a string of ministers to resign), he validated remarks that the Tories were "pricks", a further one that there was "Nothing more treacherous than a Tory party in total disarray, wonderful stuff (smiley face)", and another declaring "I'd like to leave the 'United' Kingdom please, @PrifWeinidog (Welsh for First Minister)".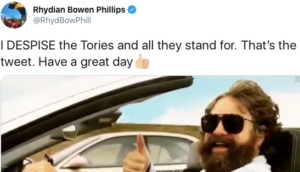 He has declared on social media in the past "I DESPISE the Tories", stressed that Wales should stand up to Westminster, as well as in one message just saying six times "Wales is a different country to England.
Mr Phillips also tweeted: "I just can't comprehend how so much money is being misdirected.." hashtagging 'ToryScum', and put a 'thumbs up' as well as a Welsh flag after his declaration on the social media site that there should be a  "Republic of Wales". He has, too, enraged many listeners to his show after re-tweeting the comments of 'Jac Jolly' about the Welsh language, who has said on social media that he is proud cottages in Wales were burned down and tweeted that: "The UJ (Union Jack) should be burnt despicable rag that it is" with an emoji of a burning flame following the remark.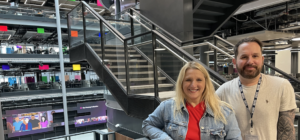 Mr Phillips fronts the RC show on Saturdays in the late morning and early afternoon, with Shelley Rees-Owen, who stood down as a PC councillor in the Rhondda at the Welsh Parliament/Senedd Cymru (WP/SC) elections, and these comments are unlikely to be within internal corporation rules on neutrality.
Ms Vorderman has also liked to publicise owning another home when the subject is extremely fraught.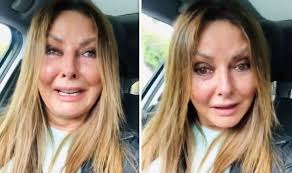 Hello magazine proclaimed: "Former Countdown star Carol Vorderman usually resides at her home in Bristol, but she also owns a second property in Pembrokeshire, Wales. The latter is where the star is currently staying, and by day she appears to be enjoying paddleboarding and sun-soaked activities but by night this is where she relaxes".
However the whole concept of second homes in Wales is enormously controversial because it drives up property prices for local people, and incomers are often unaware of the indigenous Welsh language in tourist areas.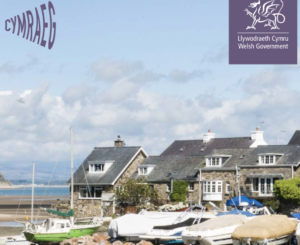 Political parties and the media, have also highlighted the huge problem it creates in Wales. The issue has been described as a "crisis" in UK newspaper The i, and as a "gross injustice" in The Guardian.
A Swansea University (SU) report for the Welsh Government (WG), analysed, too, this enormous difficulty. It stated: "The phenomenon is limited in its most extreme form to the four coastal counties of west Wales (Gwynedd, Pembrokeshire, Ceredigion and Anglesey). Although there are smaller areas in other counties (such as the Gower Peninsula in Swansea) which also have a high concentration of second homes, these too tend to be in parts of Wales frequented for holiday and leisure purposes".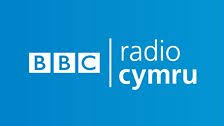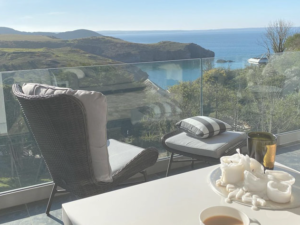 The academic investigation was featured in the Western Mail (WM) with a report on it saying: 'Increasing taxes on second homes is just one recommendation put forward in a new report commissioned by the Welsh Government to look at a so-called "second homes crisis" in Wales'.
As well as the glowing 'story' in Hello, a MailOnline report emerged about Ms Vorderman, which said that she had "incredible curves" and "incredibly smooth complexion" with her age prominently displayed. These words, set alongside the age (now 62), are usually reserved for someone who has had extensive plastic surgery.
Even so, Ms Vorderman claims to be unhappy about coverage of her appearance, and has stated to newspapers: "One of the sad things is that people think I am only ever talking about the way I look. I just choose to pay no attention to it. I was a free school meals kid. I got to Cambridge from a comprehensive. That just didn't happen in the 70s. Now I do a lot of work with kids from a similar background to me. I have my online maths school, I sell I-don't-know-how-many education books a year. But that never gets talked about. Instead it's,`how big is her bottom?'"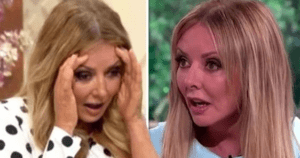 But the articles about Ms Vorderman come amid growing concern that she has regularly grabbed the headlines in the UK media for alarming reasons (and social media has often been at the heart of the revelations), with her exploits even being the subject of a piece by our satirical writer Edwin Phillips.
Ms Vorderman is originally from Prestatyn, yet intriguingly despite her professed love of Wales, and being pictured in a T-shirt emblazoned with the Welsh flag at a rugby stadium, she chooses to live in England, although she regularly stays at her second home in Pembrokeshire.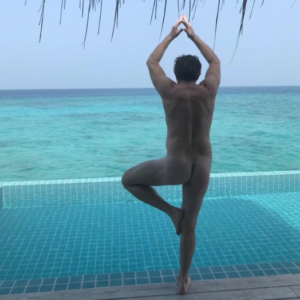 It seems also that she is, today, part of a celebrity 'set' in Wales. A picture of another personality, completely naked, was sent to her and also put on social media. The photograph was placed on Twitter by the rugby presenter Jonathan Davies with the caption "Just for you Carol".
Ms Vorderman said "Diolch Rhydian xx" to Mr Phillips who stated on Twitter that it had been good to see her at Broadcasting House. 
Earlier The Eye showed how Mr Phillips 're-tweeted' a WalesOnline 'survey' which claimed that most people "…would vote for Cymru to be independent if there was a referendum", with a Welsh flag after the comment, that "2/3 believe Westminster has performed badly in serving the people of Cymru" and that "3/4 would remove the Monarchy as the Head of State".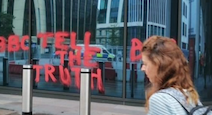 Perhaps RW should consider removing a programme host who has announced on Twitter "The Tory party is morally corrupt", when the man in overall charge said a partisan campaigner on social media "should not be working at the BBC"…
The memories of our Editor Phil Parry's remarkable decades long award-winning career in journalism (which included looking behind the headlines of what 'star' presenters said) as he was gripped by the rare neurological disabling condition, Hereditary Spastic Paraplegia (HSP), have been released in a major book 'A GOOD STORY'. Order the book now!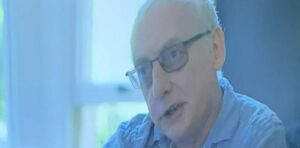 Regrettably publication of another book, however, was refused, because it was to have included names.
Tomorrow – how disturbing revelations of MORE top-level investigations underway, after further evidence of malpractice by police officers, have once again highlighted huge failings by some at the biggest force in Wales.