Writer, humourist, satirist, vBlogger and Lego fiend

Latest posts by NotSoGreatDictator (see all)
Wales is doubly blessed this summer by the presence of two major celebrities. Nigel Farage has been invited to spend two weeks in Liberace's static caravan in Fishguard Holiday Park and he's jumped at the chance. Sick of slumming it in Brussels and determined to show off the benefits of a good old British staycation Mr Farage packed his bags and set his Sat Nav to fun.
Seen here in the bathroom of Liberace's multi million pound mobile home Mr Farage chatted with reporters and handed out tea and cough sweets.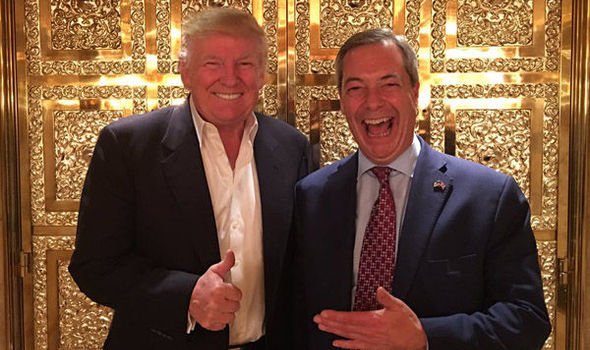 Liberace (real name Gareth Onllwyn Glynog Christmas Ap Gareth) can trace his family tree back as far as the 11th Century when an ancestor 'Gareth Yr Chwaraewr' travelled the country telling tales from the Mabinogion and playing requests on a rudimentary piano. A bad case of Carpal Tunnel Syndrome put paid to his vagabond lifestyle and he settled down in Fishguard eventually rising to middle management in the environmental health department. In 1085 he was awarded the status of Rat-finder General a title the family still carries to this day.
To celebrate his rich heritage Liberace invested in an 11.2 metre Victory Capri static caravan with a built in DVD player and microwave. Once a year he journeys from Las Vegas to Fishguard to spend two weeks with his feet up but last year he caused a stir when his controversial loft conversion blocked the views of Goodwick for Gwen and Hilary Davis-Hughes.
At the time, Gwen expressed her disappointment to reporters and pretty much anyone else after she'd had a few pints.
"We're only here two weeks a year and that fat slag comes and shoves a fucking dormer on his roof. Can't see nothing out the front except that twat in his underpants banging out Somewhere Over the Fucking Rainbow on a Steinway and cramming Pringles into his tear stained face. He should be working his issues out with a shrink, not six bottles of Lambrini and a carbs binge. He's dragged the whole area right down. Her indoors has been on at me since we got here. What am I supposed to do? If he keeps this up I'm going to get round there and fucking twat him".
A substantial financial settlement resolved the issue but the bad blood persists and both Mr Farage and Liberace have been getting what they describe as "Funny looks" from Gwen and Hilary all week. Undaunted the two friends set out on a cliff walk this morning, determined to make the best of the weather and to:
"get away from the hurly burly of our celebrity lifestyles and just live like normal, common people for a few hours".
We wish them all the best and can confirm that this is exactly the sort of behaviour that is going to make Britain Great again, only more so. Self guided tours of Liberace's static caravan are available from Fishguard Holiday Park between September and June. Visitors are advised to leave some money in the honesty box and to replace the key under the doormat when they leave.
Comments from Mastodon: