Latest posts by NotSoGreatDictator
(see all)
Buckingham Palace released a short statement last night saying "a man matching the description of His Royal Highness the Prince of Wales was seen fleeing the scene of a graffiti incident on the newly named Prince of Wales Bridge over the River Severn.
He was subsequently arrested and charged with criminal damage to public property, defacing the nomenclature of a royal personage, fleeing the scene of a crime, failing to intervene during the commission of a crime, using a ladder for unlawful purposes, using a paint brush for unlawful purposes, using paint for unlawful purposes, using the Queen's highway for unlawful purposes, using the Welsh language for unlawful purposes and using public nudity for unlawful purposes.
When questioned the man gave his name as His Royal Highness Prince Charles Philip Arthur George, Prince of Wales, KG, KT, GCB, OM, AK, QSO, CC, PC, ADC, Earl of Chester, Duke of Cornwall, Duke of Rothesay, Earl of Carrick, Baron of Renfrew, Lord of the Isles and Prince and Great Steward of Scotland and keeper of the Bangles' eternal flame, all of which turned out to be true." 
Her Majesty the Queen has issued an official apology to the nation and appealed to the treasury for a hardship grant to put double glazing in the downstairs toilet as she and Philip can't do another winter exposed to the elements like that. Solid gold toilet seats don't half play havoc with the farmers when you get a nasty easterly whipping up The Horse Guards Parade.
In a bid to restore his public image West of Offa's Dyke and feeling the current zeitgeist the Prince took it upon himself to write Cofiwch Dryweryn over the recently erected sign on the Prince of Wales Bridge.  As he was arrested, onlookers heard him shouting, bring back Gavin and Stacey, Leanne Wood for Prime Minister and can anyone lend me some underpants.
It is unclear why the Prince decided to go naked but his butler, who was standing at the bottom of the ladder, is now being treated for post-traumatic stress disorder after being discovered wandering on the M4 repeating "why does only his pubic hair have dandruff, it won't come off?"
A spokesperson for the Cofiwch Dryweryn types said. "You've got to hand it to the man, he's said he won't interfere in politics once he's King so he's clearly getting it all out of the way before Madge pegs it. And as for the nudity, well have you ever tied getting gloss paint out of Tweed? It's bad enough getting it out of pubic hair."
His Royal Highness will appear in court on Friday accompanied by the Attorney General and his mother. The Princes William and Harry have given statements to the press with William asking for understanding at this difficult time and Harry asking if he can have his paint back as he's told Megan he'll finish the nursery by Tuesday afternoon.
---
Get the book!
Making Wales Great Again
Humour and Satire from NotSoGreatDictator. A collection of articles written for the EYE eMagazine. Paperback. Colour images. 148 pages. ISBN: 978-1-9164532-8-9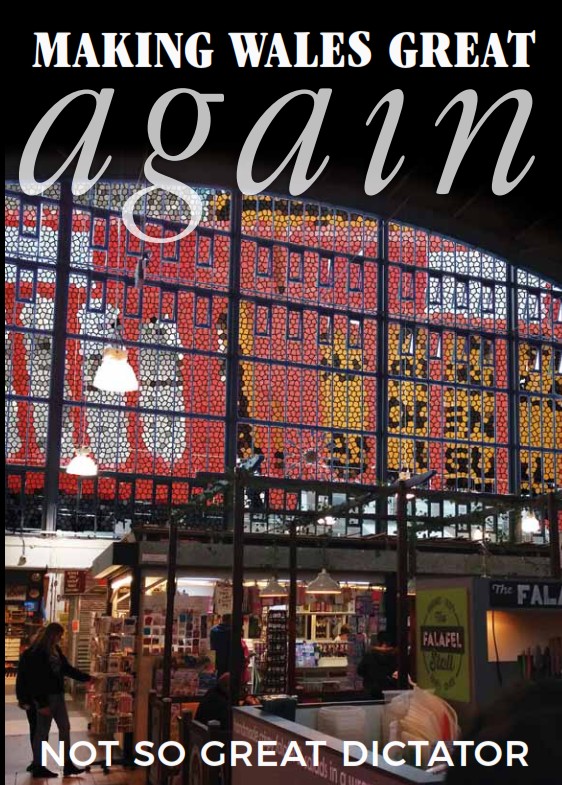 COMING SOON! MWAGA (Making Wales Great Again!) merchandise!
---
GET WITH THE HAT!
Display your inner TRUMP! You know you want to!
Make Wales GREAT Again! Simples.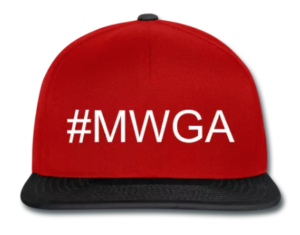 £11.99 incl. VAT (EU), Plus delivery. CLICK HERE TO BUY NOW
---
A Good Story
Our Editor Phil Parry's memories of his extraordinary 35-year award-winning career in journalism as he was gripped by the incurable disabling condition Hereditary Spastic Paraplegia (HSP), is available in a major new book 'A GOOD STORY'. Order the book now!
Also on Amazon.