Strict BBC rules on impartiality appear to slide when it comes to star presenters, notably Welsh-born Carol Vorderman, who complained that people focus too much on her "big bottom", and how she objected to photographers taking pictures as they stood on public thoroughfares, but herself posted revealing photographs on social media.
Ms Vorderman, who presents a show on BBC Radio Wales (RW), has posted a headline-grabbing observation on social media, that Boris Johnson is a 'liar'.
Another Welsh presenter, Huw Edwards, protested about the corporation's rules on using social media by unleashing a cascade of Welsh flags and our Editor, Phil Parry, received huge personal abuse on social media in reporting it.

A further BBC programme host, Rhydian Bowen Phillips, approved of a comment on Twitter that Mr Johnson was the "best recruiting sergeant for independence we could wish for" (emojis), which featured the Dwyfor Meirionydd MP Liz Saville Roberts, who is Welsh nationalist party Plaid Cymru's (PC's) group leader in the House of Commons, and a different one from Scotland's First Minister, the SNP's Nicola Sturgeon.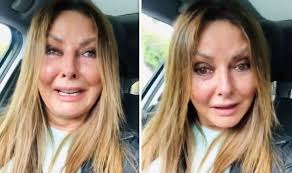 This week Ms Vorderman tweeted about Mr Johnson that he: "Even lies in his final speech as Prime Minister who has brought this country to its knees. Boris Johnson has had many relationships through his life…. but sadly for us, he's never had a relationship with the truth".
It appears she is also unhappy with the media, and has in the past described how she was left 'in tears' and spoke of "harassment" when she spotted two photographers, one in front of her on the pavement and the other on the opposite side of the road before she drove from her (first residence) home in Bristol to do the regular programme on RW.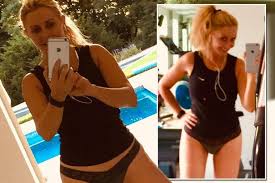 Ms Vorderman stated in a video she shared:  "This is what happens when you walk outside your home… This is what I call harassment", and was supposedly "frightened" by the incident.
However the pictures these photographers tried to take came after she had herself shared on Twitter two photographs of herself posing in skimpy "home gym gear" to show how young she looks.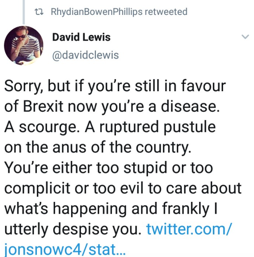 Ms Vorderman's fellow presenter, this time on BBC Radio Cymru (RC), Mr Phillips has also hit the headlines for the wrong reasons.
After the resignations of two UK Government Cabinet ministers (Rishi Sunak and Sajid Javid) (the first of a string of ministers to resign), he validated remarks that the Tories were "pricks", a further one that there was "Nothing more treacherous than a Tory party in total disarray, wonderful stuff (smiley face)", and another declaring "I'd like to leave the 'United' Kingdom please, @PrifWeinidog (Welsh for First Minister)".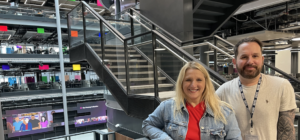 Mr Phillips fronts the RC show on Saturdays in the late morning and early afternoon, with Shelley Rees-Owen, who stood down as a PC councillor in the Rhondda at the Welsh Parliament/Senedd Cymru (WP/SC) elections, and these comments are unlikely to be within internal corporation rules on neutrality.
Earlier The Eye showed how Mr Phillips 're-tweeted' a WalesOnline 'survey' which claimed that most people "…would vote for Cymru to be independent if there was a referendum", with a Welsh flag after the comment, that "2/3 believe Westminster has performed badly in serving the people of Cymru" and that "3/4 would remove the Monarchy as the Head of State".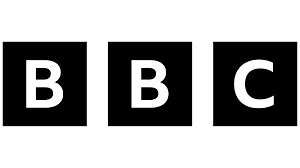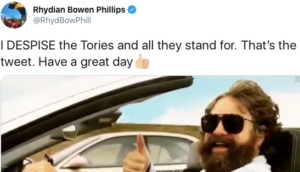 He has declared on social media in the past "I DESPISE the Tories", stressed that Wales should stand up to Westminster, as well as in one message just saying six times "Wales is a different country to England.
Mr Phillips also tweeted: "I just can't comprehend how so much money is being misdirected.." hashtagging 'ToryScum', and put a 'thumbs up' as well as a Welsh flag after his declaration on the social media site that there should be a  "Republic of Wales".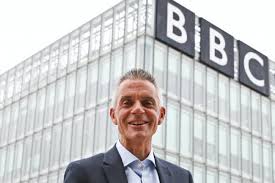 But his overall boss could be concerned by such remarks. The BBC's Director General Tim Davie said in Cardiff soon after his appointment: "If you want to be an opinionated columnist or partisan campaigner on social media then that is a valid choice, but you should not be working at the BBC".
The rules he highlighted in the speech state that staff should avoid using disclaimers such as 'My views, not the BBC's…' in their biographies and profiles, as they provide no defence against personal expressions of opinion.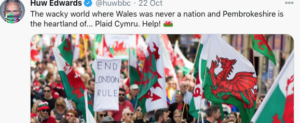 Yet Mr Edwards' own Twitter account declared at one point: "Views my own" and a Tweet he published also seemed to challenge the rules, announcing, with controversial irony:  "The wacky world where Wales was never a nation and Pembrokeshire is the heartland of… Plaid Cymru.  Help!", and he placed a Welsh flag after the remark.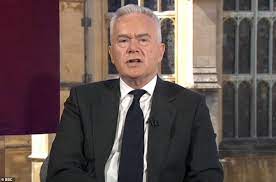 The picture he included underneath it was of protesters carrying Welsh flags aloft with a placard of END LONDON RULE clearly visible near the centre of the photograph.
Recent comments are not just confined to Welsh presenters either.
The BBC Match of the Day presenter, Gary Lineker, is notorious for straying from the official line, and replied "Nah" when it was suggested he should be 'terrified' of the enforced impartiality.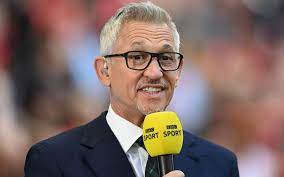 But it is obvious that Mr Lineker has support. A piece in The Telegraph by former England rugby player, and fellow celebrity, Brian Moore, made clear his determination, as well, to speak his mind.
It was headlined: "I'm a BBC commentator and like Gary Lineker I will not be silenced".
Yet apart from criticising as worthless the 'My views…' disclaimer, the BBC's 'Editorial Guidelines' also say clearly about presenters that "nothing should appear on their social media accounts which undermines the integrity or impartiality of the BBC".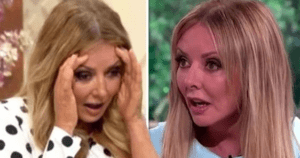 But BBC audiences might be unimpressed by the broadcaster's proclaimed defence that these are freelancers, and not all hosts of news programmes, because they are, nevertheless, on the payroll.
One viewer told The Eye: "I am angry that my licence fee goes towards paying these people to put out opinions I don't agree with!".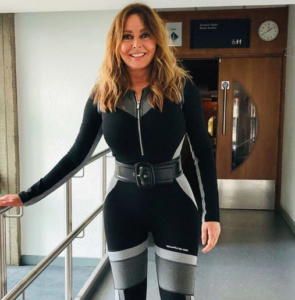 Any sympathy could be further eroded, after The Eye showed how one presenter who complained that people focus too much on her "big bottom", and objected to photographers taking pictures as they stood on public thoroughfares, but herself posted revealing photographs on social media, said a former Prime Minister 'lied'…
The memories of our Editor Phil Parry's remarkable decades long award-winning career in journalism (which included looking behind the headlines of what 'star' presenters said) as he was gripped by the rare neurological disabling condition, Hereditary Spastic Paraplegia (HSP), have been released in a major book 'A GOOD STORY'. Order the book now! 
Regrettably publication of another book, however, was refused, because it was to have included names.