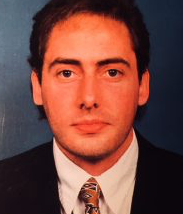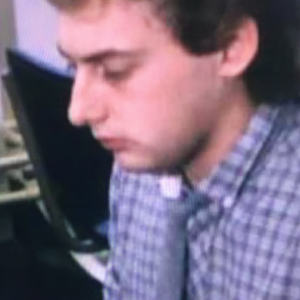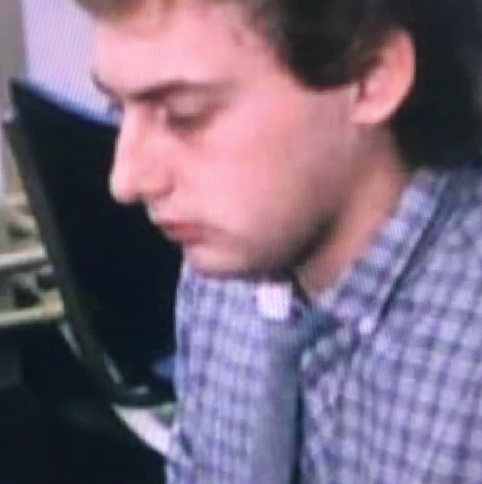 Here our Editor Phil Parry looks at how football in Wales might be permanently affected by the pandemic. 
Earlier he has described how he was helped to break into the South Wales Echo office car when he was a cub reporter, recalled his early career as a journalist, the importance of experience in the job, and making clear that the 'calls' to emergency services as well as court cases are central to any media operation.
He has also explored how poorly paid most journalism is when trainee reporters had to live in squalid flats, the vital role of expenses, and about one of his most important stories on the now-scrapped 53 year-old BBC Cymru Wales TV Current Affairs series he presented for 10 years, Week In Week Out (WIWO), which won an award even after it was axed, long after his career really took off.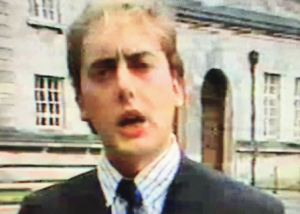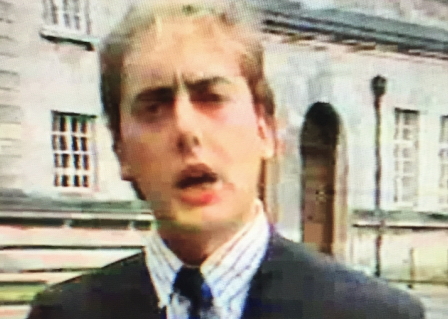 Phil has explained too how crucial it is actually to speak to people, the virtue of speed as well as accuracy, why knowledge of 'history' is vital, how certain material was removed from TV Current Affairs programmes when secret cameras had to be used, and some of those he has interviewed.
He has also disclosed why investigative journalism is needed now more than ever although others have different opinions, and how information from trusted sources is crucial at this time of crisis.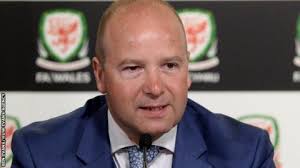 It will be interesting to see how (and if) crowds (as well as the appalling abuse from fans) will ever return to top-level football games after the pandemic, and whether the finances of clubs may be permanently affected – particularly in Wales.
The Football Association of Wales (FAW) Chief Executive Jonathan Ford has already admitted the game in Wales is battling a "dire situation" because of covid-19/coronavirus, and that the FAW itself is facing a "massive" financial loss because of the pandemic.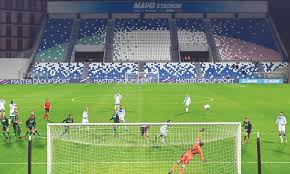 Mr Ford said:  "We are having to raid the piggy bank. It's been a really dire 2020, let's be honest. We started this year hoping we would be participating in Euro 2020. But up and down this country, whether you are playing in tier one, our Premier League, or all the way through to grassroots, it's been a very dire situation."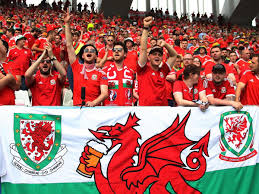 The FAW's income has dropped dramatically because the pandemic has seen international games cancelled, or played behind closed doors.
But it hasn't just been in Wales.
In England as elsewhere the future looks bleak as well.
Fans may not to be able to return to watch live sporting events until the end of March at the earliest, and the bosses at several of the governing bodies have been warned to expect the worst.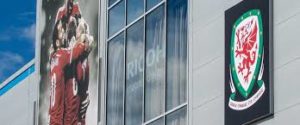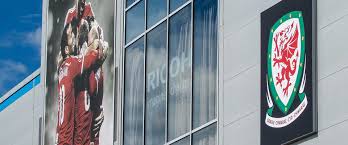 Sports governing bodies – including those from football, rugby, Formula 1 and horse racing – have been told to prepare for no spectators throughout the winter.
Officials from the UK's Department for Culture, Media and Sport (DCMS) told the meeting of executives from these sports, which was attended too by UK Culture Secretary Oliver Dowden, that the ban on fans will be kept under review.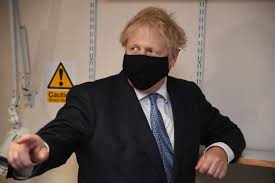 Yet the UK Prime Minister Boris Johnson (who announced a lockdown for a month in England on Saturday) has outlined a range of new restrictions, including confirmation that plans to allow fans to return to sport from October 1, would not go ahead.
The majority of sports in England have been played behind closed doors since the coronavirus/covid-19 lockdown began, including Premier League football fixtures and the FA Cup final, England's test cricket matches, as well as Formula 1 races at Silverstone.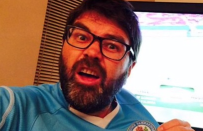 Sport events that took place with full crowds in March, shortly before all fixtures were postponed and the UK locked down, have come under scrutiny.
Mr Dowden has said he accepts that keeping spectators away from sports venues is "positively hateful" but necessary to stop the spread of the virus.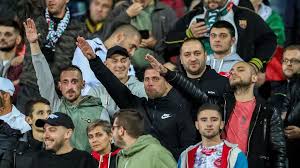 Yet it has also been reported there could be more positive effects ultimately.
Some commentators maintain that the behaviour of football supporters could change radically for the better once they are allowed to return to grounds, now that they have seen a far more serious threat close to home.
Perhaps the barracking and hateful abuse could alter or be eradicated altogether, although there is plenty to stop.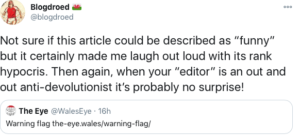 I have myself been the subject of wildly inaccurate insults from one football supporter in Wales over social media.
A supposed 'fan' who goes by the Twitter name of 'Blogdroed' (Wrexham AFC supporter Gary Pritchard) accused me incorrectly of "rank hypocris (sic)" and said, again wrongly, that I was an "anti-devolutionist", linking these comments to a story last week on The Eye.

The language of Mr Pritchard (who is an Anglesey resident) on Twitter is less than desirable, and he openly uses the social media site to espouse the questionable cause of independence which the vast majority of Welsh people oppose. In one public tweet yesterday he asked:  "What the actual fuck are you on about?".

Mr Pritchard worked for BBC Radio Cymru (BBC RC) based in Bangor and was a commentator on football.
He engaged in a furious row with another journalist in Wales when facts had been reported which he didn't like.
He stated to her on Twitter:  "Again you're being ultra defensive.  Have I or the initial post suggested your tweets and stories are the ones being questioned?".
This conduct is intriguing given the new rules restricting those who work for the corporation now offering personal views on social media, and the comment from the BBC Director General (DG) Tim Davie:  "I am prepared to take the appropriate disciplinary action, all the way to termination".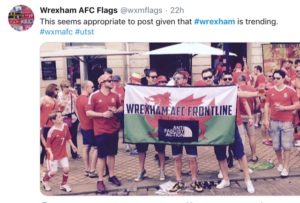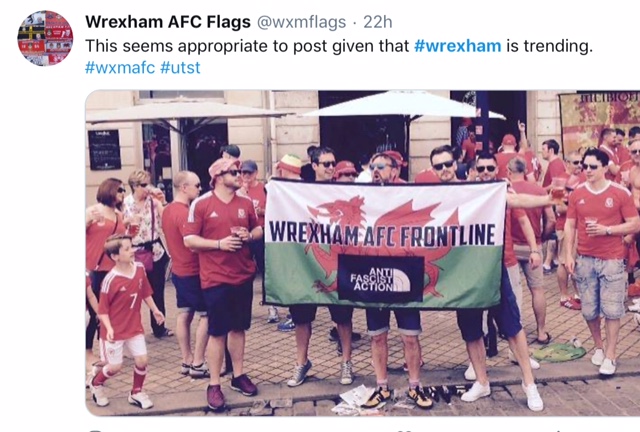 Other Wrexham fans have also hit the headlines for all the wrong reasons.
An alarming post on Twitter from 'Saroadh PR' said that some supporters of the football club "beat the absolute shit out of Tomy (sic) Robinson (former English Defence League [EDL] leader) far right fascists", and backed up the alarming message with a picture of men in balaclavas holding guns aloft.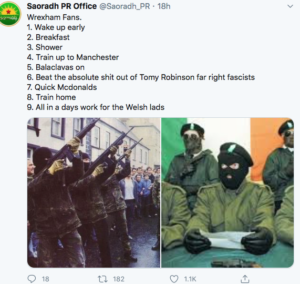 The tweet outlined a series of mundane actions which included waking up early and taking a train to Manchester before violence.
It then proclaimed:  "All in a days work for the Welsh lads", with 197 accounts retweeting the awful communication and more than 1,200 liking it.
Saoradh, liberation in Irish, is a grouping which has the support of dissident republican organisation the New IRA, which was blamed for shooting journalist Lyra McKee, but many observers consider it in fact to be the unregistered political wing of the New IRA, although members strongly deny this.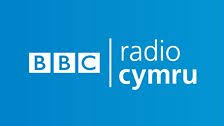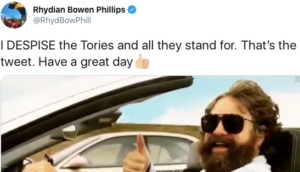 It is plain from this kind of behaviour, that there is a long way to go – as anyone who has been to a recent football match in Wales will testify – and they are not the only examples.
Rhydian Bowen Phillips broadcasts at the stadium of Cardiff City FC, and has declared on Twitter "I DESPISE Tories", stressed that Wales should stand up to Westminster, and retweeted a comment that a Brexiteer was "A ruptured pustule on the anus of the country".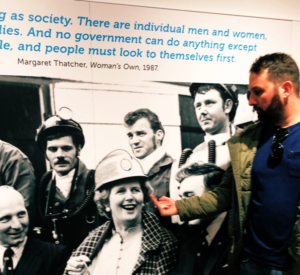 Mr Phillips has long made his controversial views known, and has, too, tweeted a picture of himself flashing the 'V' sign at a poster of Margaret Thatcher.
Apart from being the announcer at one of the main football clubs in Wales, he also hosts a BBC  RC programme on Saturdays from 11 am – 2 pm with the actress Shelley Rees, and is a Twitter friend of another presenter who has caused fierce arguments.
Bizarrely Mr Phillips has also 'retweeted' a message from the FAW urging fans to: "Behave on social media how you would behave if you were looking someone in the eye".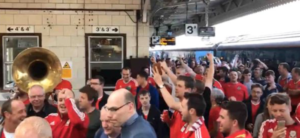 Meanwhile past remarks by the Welsh football supporters' band The Barry Horns have also emphasised the FAW exhortation to 'behave'.
The Barry Horns have been banned by a social media company, denied calling a politician a "lying c…" (spelt in full) proclaimed "fuck you" to Brexiteers, and declared about a UK cabinet minister "Go fuck yourself you Tory bastard".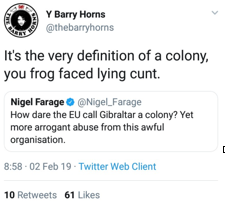 The Barry Horns have been described as "a foul mouthed bullying group of yobs" to The Eye, and said on Twitter that they didn't use the "'C' bomb", despite the facts.
The astonishing situation has even been the subject of our satirical writer Edwin Phillips.
The 'lying c***' insult was hurled at politician Nigel Farage and the 'Tory bastard' comment was aimed at Jeremy Hunt.
Yet despite the warning to "Behave", the FAW have not always been quick to respond to concerns of members of the public.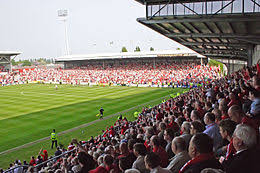 One football fan was so incensed, he contacted the FAW and asked: "I would like to know what the FAW position is on the Barry Horns who having affiliated themselves to South Wales football now appear to have adopted an aggressive political agenda. Some of their language on Twitter is worse than I have ever endured on football terraces. Is this the sort of agenda the FAW condone?".
But perhaps this kind of conduct may change for the better once the pandemic is over.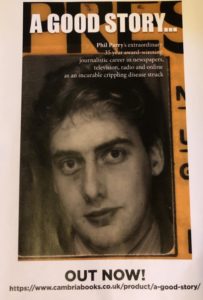 Or is that too much to hope for..?!
Phil's memories of his extraordinary 37-year award-winning career in journalism (including Welsh football stories) as he was gripped by the incurable disabling condition Hereditary Spastic Paraplegia (HSP), have been released in a major new book 'A GOOD STORY'. Order the book now!