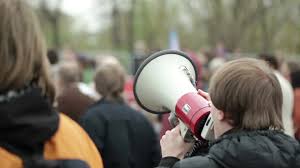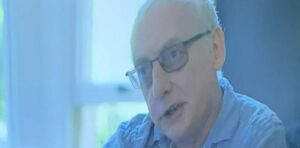 Here our Editor, Welshman Phil Parry looks at the vital role of having a good antenna for public opinion, as anger grows over a comparison website using a Russian-sounding meerkat in advertising, despite the continuing war in Ukraine, and how the biggest police force in Wales which was responsible for a string of miscarriage of justice cases, doesn't appear to possess one.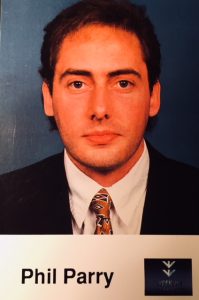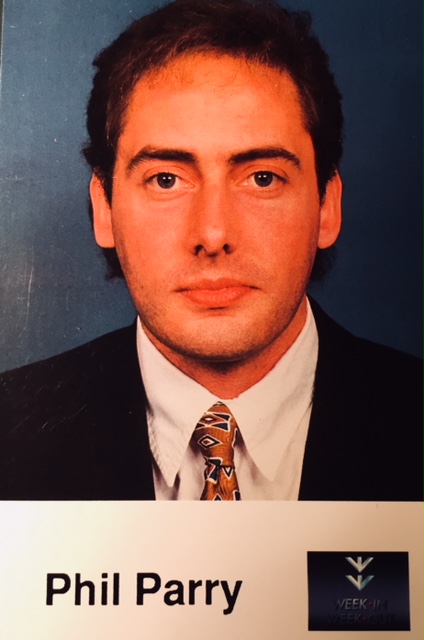 Earlier he described how he was assisted in breaking into the South Wales Echo office car when he was a cub reporter, recalled his early career as a journalist, the importance of experience in the job, and making clear that the'calls' to emergency services as well as court cases are central to any media operation.
He has also explored how poorly paid most journalism is when trainee reporters had to live in squalid flats, the vital role of expenses, and about one of his most important stories on the now-scrapped 53 year-old BBC Wales TV Current Affairs series, Week In Week Out (WIWO), which won an award even after it was axed, long after his career really took off. 
Phil has explained too how crucial it is actually to speak to people, the virtue of speed as well as accuracy, why knowledge of 'history' is vital, how certain material was removed from TV Current Affairs programmes when secret cameras had to be used, and some of those he has interviewed.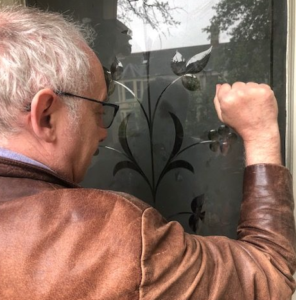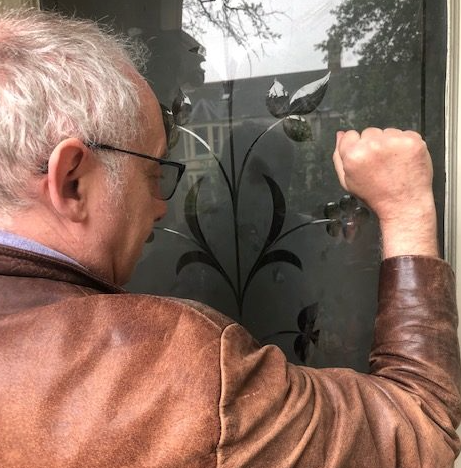 He has disclosed as well why investigative journalism is needed now more than ever although others have different opinions, how the coronavirus (Covid-19) lockdown  played havoc with media schedules, and the importance of the hugely lower average age of some political leaders compared with when he started reporting.
It is hugely important to be in tune with, or even anticipate, public opinion.
As an investigative journalist I have always held this crucial fact at the forefront of my mind.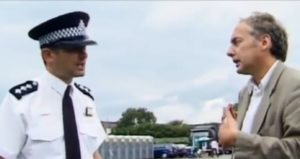 For example, the public are likely to look with incredulity on the actions of one particular police force in Wales.
It has now emerged that a Media Conference (MC) is to be held next month, calling for a full judicial inquiry into the actions of South Wales Police (SWP) (the largest in Wales) (as well as others) from the late 1980s to the 2010s, because of the number of miscarriages of justice.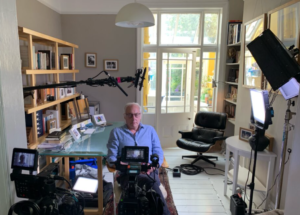 The MC about what has taken place in South Wales is on October 12 in Cardiff's Norwegian Church Arts Centre at 11 am, and has been organised by Michael O'Brien (part of the so-called Cardiff Newsagent Three miscarriage of justice case) to coincide with the murder 35 years ago of a newsagent in the city, called Phillip Saunders, for which he was wrongly jailed, before his innocence was finally established.
Apart from this case, the list of other murder miscarriages of justice includes, The Cardiff Three, The Darvell Brothers, Jonathan Jones, as well as Annette Hewins, but this does NOT have on it all those who were convicted wrongly for less important crimes, yet who now have a record which will affect them for the rest of their lives.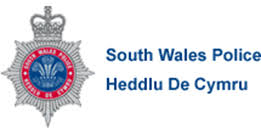 There is today a strengthening argument for scrapping SWP altogether, and starting again!
SWP's Assistant Chief Constable (ACC) David Thorne has now acknowledged:  "It's safe to say we got it wrong (in the past).  We absolutely got it wrong.There were HUGE errors in the way investigations were conducted (but) we HAVEN'T found that in this case. This (the Clydach Murders case) is not a miscarriage of justice".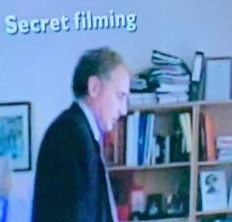 Yet I had made a BBC Panorama television programme about the Clydach Murders three years after they had occurred in 1999, and I was the first to question the police actions during the investigation in THIS CASE TOO! As I said in the opening of the broadcast: "One police force in Britain has a disturbing record of locking up the wrong people in murder cases".
During ANOTHER film looking into it earlier this year, the Senior Investigating Officer (SIO) at the time, Detective Superintendent (DS) (Retd.) of SWP, Martyn Lloyd Evans, is questioned about the apparent mistake of NOT releasing to the public a witnesses E-Fit constructed soon after the murders, which, it said, had a 90 per cent likeness. He replied that because the man seen was carrying a bag, and it was believed the killer did not have one, it was not put out.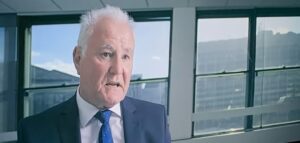 Mr Evans said remarkably: "I didn't think it was relevant", but the E-Fit matched almost exactly the face of the first senior police officer on the scene, Inspector (at the time) Stuart Lewis, who (against all procedure) had only stayed there a matter of minutes, or that of his identical twin brother (another police officer, Sergeant [also at the time] Stephen Lewis, whose wife was having a gay affair with one of the victims).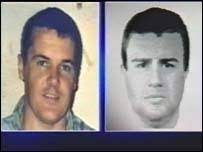 Inspector Stuart Lewis, had changed his shift to be on that night, however at crucial hours during the killings his whereabouts were unknown, and he was driving a red Peugeot diesel, while a car similar to this was spotted near the murder scene.
So to say the E-Fit was 'not relevant', appeared bizarre in the extreme to critics of the police.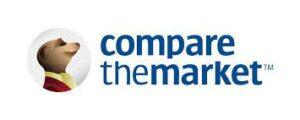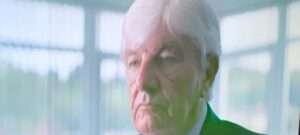 Mr Evans' boss as the then head of SWP CID, Wynne Phillips, also said something incredible on the same broadcast: "We can't manufacture evidence". But events before the murders, showed that SWP have done EXACTLY that.
To take just one of those cases (in which I was again intimately involved, because I had made ANOTHER programme questioning THAT conviction [The Cardiff Newsagent Three]), the police MANUFACTURED (as Mr Phillips said they DIDN'T do) an overheard 'confession' between two of the young men they had arrested, when an admission was effectively made to the murder of the newsagent, and they presented before the court 'EVIDENCE' that the group had RUN from the scene, but we showed that one of the three had bad legs and couldn't run at all!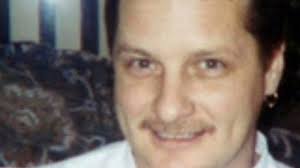 I know full well that these astonishing events have made public opinion turn sharply AGAINST the police, because of the reaction I have received, and this is a classic case of the importance of possessing a good antenna for the public's mood.
In fact this has also been confirmed by David Morris himself, who was ultimately convicted of the Clydach Murders. In one of the many police interviews, he actually said: "South Wales Police haven't got a good reputation".

The murders were looked at in detail by four programmes on Sky made by the production company 'Five Mile Films' called 'Murder In The Valleys' (MITV), which have been nominated for two awards at next month's BAFTA Cymru ceremony, including the prize for best 'Factual Series' of the year.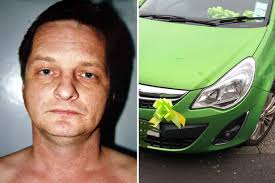 His comment today has a special relevance, as it is set against the backdrop of an advert for Comparethemarket still being screened featuring a Russian-sounding meerkat called Sergei, even as women and children are being killed during Russia's unprovoked invasion of Ukraine.
Once more this unbelievable situation has shown the importance of being able to judge the public's mood.
It seems now that the war may have turned in Ukraine's favour, but, if anything, this has made showing the advert even more peculiar.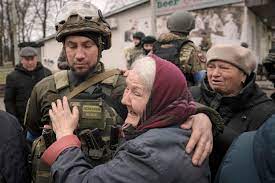 A swift counter-offensive by Ukrainian forces last week has ejected the Russian army from key territory, including the city of Izium, but the invader still holds 20 per cent of Ukraine. 
An antena finely-tuned to public opinion is (as with changing attitudes towards the police) absent in Comparethemarket.
To offer just one example, a member of the public contacted me, saying: "It just seems incredible to me.  I see that Russian meerkat advert all the time, yet Russia's invasion continues, and the atrocities are growing.  Don't those advertising executives know what's going on?!".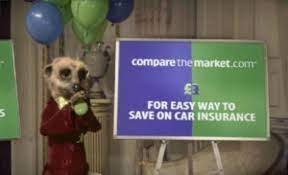 It seems that the company has simply not done enough to satisfy the public.
Comparethemarket has tried to do so, by, for instance, announcing that it will no longer be airing these controversial television ads around news broadcasts.
It confirmed it will be minimising the on-screen presence of them to ensure that they are not aired close to news broadcasts, in what was described as a move to be "sensitive to the current situation".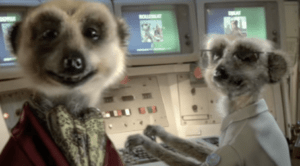 A spokesperson said: "The Compare the Market meerkats are fictional characters. They have no association with Russia and the current situation. We are continually reviewing our advertising to ensure we're being sensitive to the current situation."
Ads were removed which included Aleksandr Orlov (a Russian billionaire meerkat from Moscow) together with his sidekick Sergei.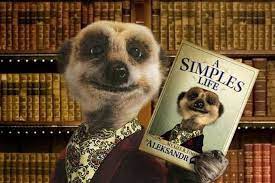 I asked Comparethemarket more than six weeks ago about what is happening, despite its best efforts, by alerting the 'press office' to say: "I edit the investigative website The Eye in Wales. I am being contacted by many people who are angry that you have made an advert featuring a Russian meerkat called Sergei. This is happening when Russia has invaded another country.  What is your response?".
This was sent on July 28, but, to date, there has been no reply.  Perhaps the company is a bit embarrassed. It should be.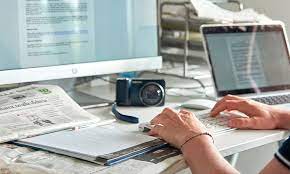 The behaviour today of Press Officers (PO) never ceases to amaze me!
I had better luck, however, with the Advertising Standards Authority (ASA). They were firm, though, that the Comparethemarket advert WAS within the law.
ASA officials told me: "All television advertisements are checked to ensure that they meet the requirements of the Broadcasting Act, as detailed in the rules and regulations issued by Ofcom (Office of Communications).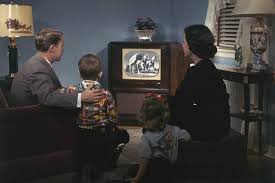 "Advertisements are viewed and cleared prior to transmission by Clearcast. The subject matter, content and treatment is always given serious consideration to determine their suitability for transmission, particularly those that could conceivably cause distress or offence to viewers".
Yet it seems the subject matter of a meerkat thought to be Russian has clearly caused 'distress or offence' to some viewers, during a time when Ukraine has been invaded by Russia.
As the police should know, but apparently don't, you offend public opinion at your peril…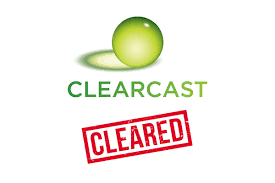 The memories of Phil's decades long award-winning career in journalism (including some of the miscarriages of justice he has uncovered, and his sensitivity to public opinion) as he was gripped by the rare neurological condition, Hereditary Spastic Paraplegia (HSP), have been released in a major book 'A GOOD STORY'. Order it now!
Publication of another book, however, was refused, because it was to have included names.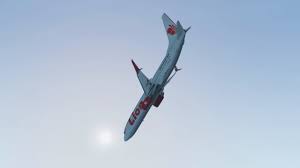 Tomorrow – how a Hungarian budget airline which has been condemned online as a "shambles", with "abhorrent" practices, and flies from Cardiff Airport (CA), has finally reacted to other criticism about resuming a service from the Russian capital.