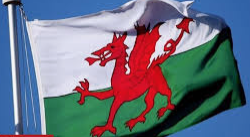 The Welsh nationalist community has split with one extreme faction saying it is 'bemused' and 'confused', it has emerged.
The extremist independence party Gwlad,Gwlad GG [Land, Land] (which now calls itself Gwlad on Facebook FB) where a senior official and one of its nominations in the General Election (GE) lived elsewhere, and the 'chair' of the organisation has admitted her predecessor was "turfed out" for being "authoritarian" but that a right wing pensioner who originally founded it and supports a paramilitary group was "a critical friend", has declared on its FB site that it is "exasperated".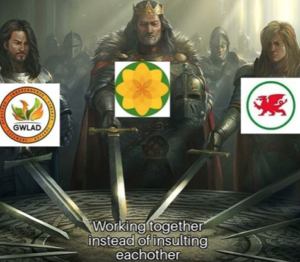 The mainstream nationalist party Plaid Cymru (The Party of Wales) (PC) and the Welsh National Party (WNP), led by a controversial Welsh Parliament/Senedd Member, were about to fight an extraordinary legal battle over the name.
The High Court in London was to have been asked to judge that the Electoral Commission (EC) were wrong in approving the WNP name.
It was to have been argued that the Welsh translation 'Plaid Genedlaethol Cymru' was in effect stealing PC's own official title and could confuse voters.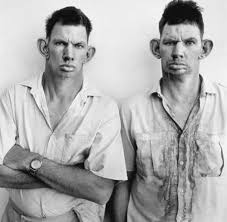 But under the headline 'LOOKING ON IN BEMUSEMENT', GG/G has proclaimed on FB: "WITH two Welsh political parties all set to slug it out in court- most of us are looking on in bemusement…GWLAD are certainly in a state of confusion about this bizarre stand-off between Plaid and WNP and we are at a loss to see how it can promote the cause of Independence in any way.
"We feel like an exasperated parent having to deal with two squabbling kids and trying to find out what the problem is, this time".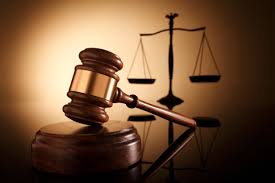 GG/G adds:  "Once Plaid and the WNP finish their court spat, it would be good to think that they can then get back to the reason for their existence.
"All three parties can then work towards the goal we all want to achieve. With an emphasis on constructive dialogue, not needless provocation and an over-inflated sense of ownership of the national cause."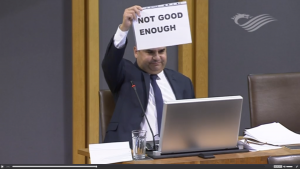 In another FB post the party said it was fortunate that there is a non-existent national media in Wales, because falling out over a name would be very damaging.
But the EC appeared to agree with PC and the WNP has now been removed from the register of political parties following the threat of legal action.
The decision follows a complaint by PC over the name, which was registered on January 15.
Its leader Neil McEvoy MS, who used to be with PC, said it was a "shameful day for democracy in Wales".

But GG/G has also hit the headlines in its own way, as the other parties have done.
Stephen Morris is 'General Party Spokesman' and 'Policy Researcher' of GG/G which was founded as Ein Gwlad (Our Country/Our Land) (EG) although as he lived in England he was barred from voting in Welsh elections, so was unable to vote for the party at these ballots, and had to opt for another party in his home constituency.
Dr Morris works in Wrexham and lives across the English border in Shropshire, yet he has urged others to note the special qualities of Wales.
In a piece introducing what was then EG on the nationalist Nation.Cymru (NC) website, he wrote: "Wales is a unique country. There is nowhere quite like it."
Yet not unique enough actually to live there apparently.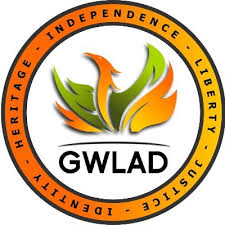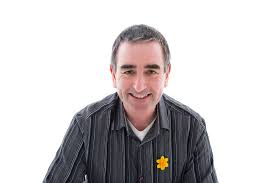 GG/G's candidate in the GE for the Vale of Glamorgan Laurence Williams had an address in the Old Bexley and Sidcup constituency in the South East of England. 
Apart from having an address many miles from Wales, Mr Williams had also stood for the far-right English Democrats, and had too been a candidate for the Christian Party (in Old Bexley and Sidcup in 2015), while in the 2014 European elections, he stood for the London region of the right wing Christian Peoples Alliance.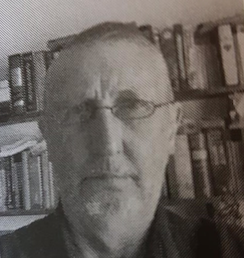 His political career however started in the 2010 General Election fighting the Erith and Thamesmead seat for the English Democrats. 
The original founder of GG/G, right wing pensioner Royston Jones who runs the 'Jac o' the North' blog, and the former 'chair' were both "forced off" the steering committee which was "fraught with infighting".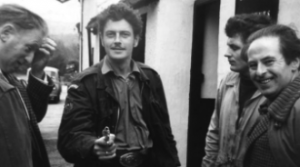 Mr Jones has published a picture of the Free Wales Army (FWA) leader Cayo Evans, pointing a hand gun at the camera, and he revels in his long-standing support for the paramilitary group.
Mr Jones has also praised Evans as a "friend" and "comrade".
The FWA came to prominence more than 50 years ago, and it has been reported that the Official IRA (OIRA) gave or sold, most of its weapons to the organisation as part of its turn away from political violence.
To our undercover reporter, the one-time Chairman, Gwilym ab Ioan (then known as Ein Gwlad [EG]) forecast the party would soon collapse, and that candidates in the GE would lose their deposits (as happened).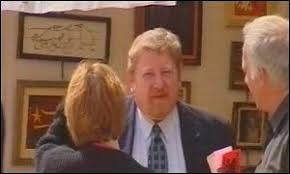 Mr ab Ioan (known as 'Gwilym the gardener') had also claimed that he pulled the plug on his version of the party's website, and is owed thousands of pounds.
He chaired EG before the party became GG/G, as it cleaned up its image to adopt a "more consensual approach", but he has long been a controversial figure.
In the past he has described Wales as a "dumping ground for (English) misfits", was forced to resign from PC's ruling body, and he has been faced with major problems running a charity allotment scheme which failed to file accounts two years running.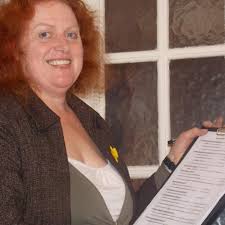 Sian Caiach the chair of GG/G, and Mr ab Ioan's successor, was the candidate for Cardiff Central in the General Election, yet was also the proposer for The Brexit Party nomination in Llanelli and the spotlight was thrown on to the remarkable situation after comments on Twitter. 
On FB she has said astonishingly:  "Gwilym ab Ioan was turfed out for being an authoritarian, control freak.  
"As for Royston Jones, he's not on the Steering Committee and is now more of a critical friend of Gwlad in essence".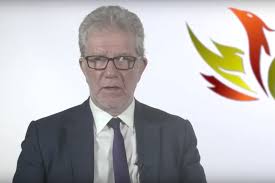 GG/G's leader Gwyn Wigley Evans has also made headlines.
It has emerged that he was director of a company which imported knitted garments from Macedonia. 
In a fawning interview the website NC asked Mr Evans mildly, about a post on the party's Facebook page praising the right-wing Lega Nord and Brothers of Italy parties, and past praise for Hungary's controversial nationalist leader Viktor Orban.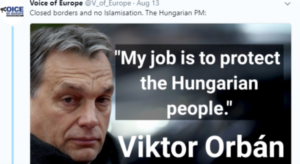 Mr Evans replied:  "I haven't seen that post on Facebook. And the person who praised Viktor Orban left a long time ago".
Perhaps this too is a cause of bemusement, as his party said on FB…
Tomorrow – more controversy about a Welsh TV star sending kisses to a presenter who re-Tweeted the comments of a man who endorses burning holiday homes and the union flag. 
Our Editor Phil Parry's memories of his extraordinary 36-year award-winning career in journalism as he was gripped by the incurable disabling condition Hereditary Spastic Paraplegia (HSP), have been released in a major new book 'A GOOD STORY'. Order the book now!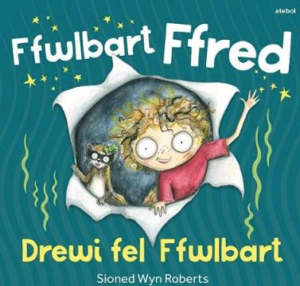 If you need something to keep the children entertained during these uncertain times (in Welsh) try Ffwlbart Ffred about the amusing stories of Ffred and his pet.