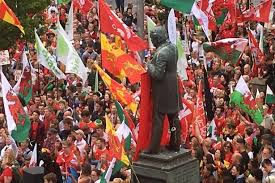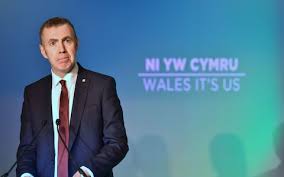 The response on social media has been extraordinary to The Eye's revelation that a Welsh 'news' website supported by public funds has been set up with the backing of leading figures in the nationalist party Plaid Cymru (PC).
The 'Editor' of Nation.Cymru Ifan Morgan Jones has condemned as "nonsense" our disclosure, and he has faced a barrage of questions asking whether the information is true.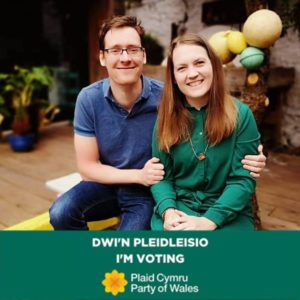 He told a critic on Twitter:  'The claim in the article that the site was set up "with the backing of leading figures in the nationalist party Paid Cymru" is just nonsense.  I set it up myself off my own bat.'.
But Mr Jones should know as a lecturer in 'journalism' at Bangor University's Department of Creative Studies and Media, on a course which is not accredited by the National Council for the Training of Journalists (NCTJ), that everything published is supported by a raft of unseen evidence.

In his 'journalist' lectures Mr Jones presumably tells his students about the laws of libel, that everything published is governed by them, and that reporters have a large amount of evidence in filing cabinets to back up each line.
On The Eye we have many years of experience in journalist law – our Editor Phil Parry has 36 – and are very aware of what can and cannot be published.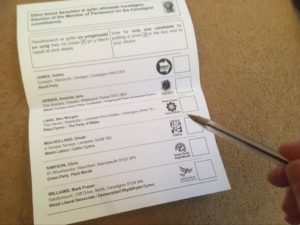 Mr Jones himself published on Facebook last December a picture of a postal ballot paper with his pen hovering over the PC candidate, and has posted a photograph of himself and his partner underneath the slogan "I'm voting Plaid Cymru".
In July 2016 he helped promote a rally for Welsh independence in Caernarfon and said that Wales:  "faced being part of a state which (is) being politically neglected".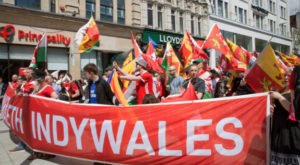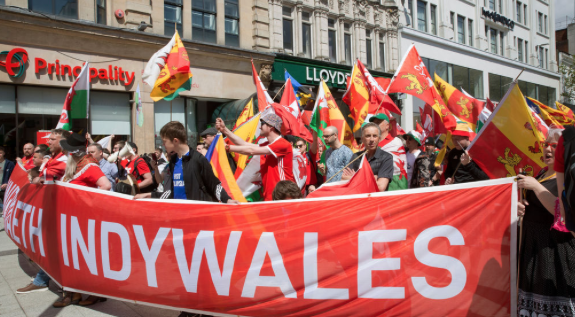 Last September an opinion piece was published in which he said:  "In an independent Wales, the future of our nation wouldn't be decided by politicians completely removed from our concerns, like gods playing dice with our fate on the summit of Mount Olympus".
Yet Nation.Cymru claims it is serving all the "people of Wales".
Mr Jones adds about his website :  "Much of the current money we do have to spend is due to support through the kindness of the Welsh Books Council.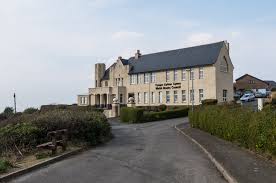 "But such public money is thin on the ground, and ideally, no news site should be dependent on grants that, in the current financial climate, may not last forever."
Meanwhile the Books Council of Wales (BCW) declares: "The Books Council of Wales is a national body, funded by the Welsh Government, which provides a focus for the publishing industry in Wales."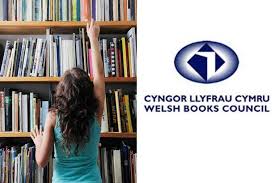 And: "The Books Council of Wales is a unique, national organisation with no direct comparisons.
"It has grown organically, responding to the particular needs of Wales."
It seems entirely possible that taxpayers who might vote for parties other than PC, or not vote at all, could be uneasy about the fact that some of their money is going to a website run by someone who supports Welsh independence.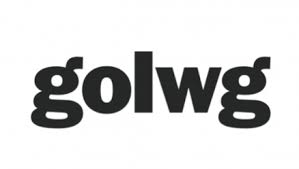 Mr Jones has worked as deputy editor for the Welsh magazine Golwg and as an editor of the news website Golwg 360.
It is evident that he sees Nation.Cymru as a great success, and wrote on the site last month: "… the success Nation.Cymru has enjoyed… was beyond my wildest dreams…"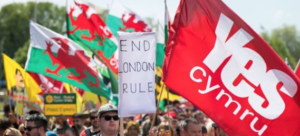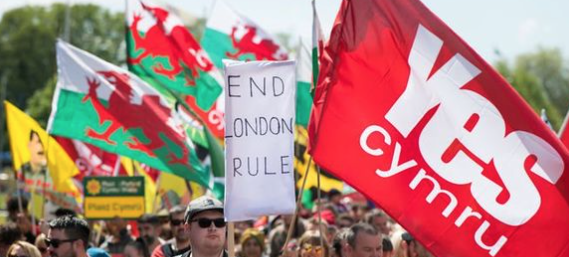 Even so Mr Jones says that Nation.Cymru is keen to receive more cash, and on his website he has urged readers: "If just everyone who had attended the Yes Cymru march (in support of Welsh independence) over the last year gave us £5 a month we would be raising over half a million pounds a year".
In 2019 one poll in Wales found that around 30 per cent of people appeared to support independence, but this month another survey put those backing it had slumped to just 21 per cent with 56 per cent against, and 12 per cent saying they didn't know, out of a Welsh population of three million (see story tomorrow).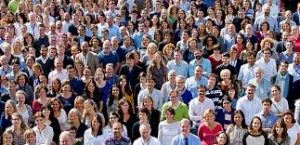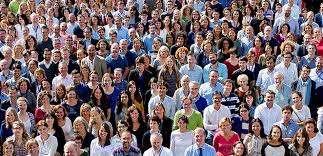 In 2013 it was reported in the UK media, that over the five years before, the BCW had received £39m of taxpayers' money, with another £3.85m going to Literature Wales (LW).
In the same year a spokesman for WG said funding for the BCW had been cut to £4.1m and added: "This funding is channelled towards supporting the publishing industry in both Welsh and English languages.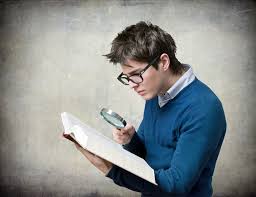 "Detailed monitoring arrangements are in place to ensure that this funding is spent appropriately.
"Book sales through the Welsh Books Council distribution centre saw an increase in the last financial year which is very encouraging given the current financial climate."
Yet critics claim that Nation.Cymru (which is based in Aberystwyth) has a partisan political agenda.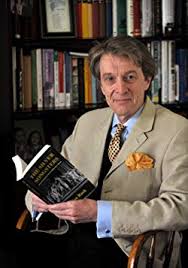 One author, Julian Ruck, said:  "In the era of e-books, why is it necessary for the taxpayer to subsidise traditional books for such a tiny readership?".
The readership of Nation.Cymru may be unaware it is supported by the taxpayer, despite the fact the 'Editor' backs Welsh independence and posts pictures of his ballot paper with the pen about to mark a vote for PC.
Tomorrow – more about the truth behind Welsh independence. 
Our Editor Phil Parry's memories of his extraordinary 36-year award-winning career in journalism as he was gripped by the incurable disabling condition Hereditary Spastic Paraplegia (HSP), have been released in a major new book which was not supported by the BCW 'A GOOD STORY'. Order the book now!