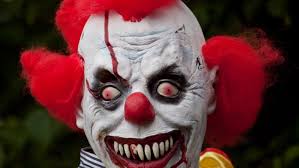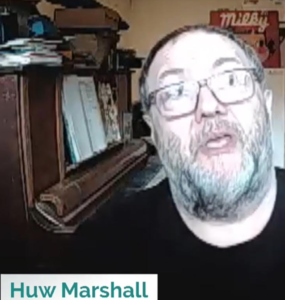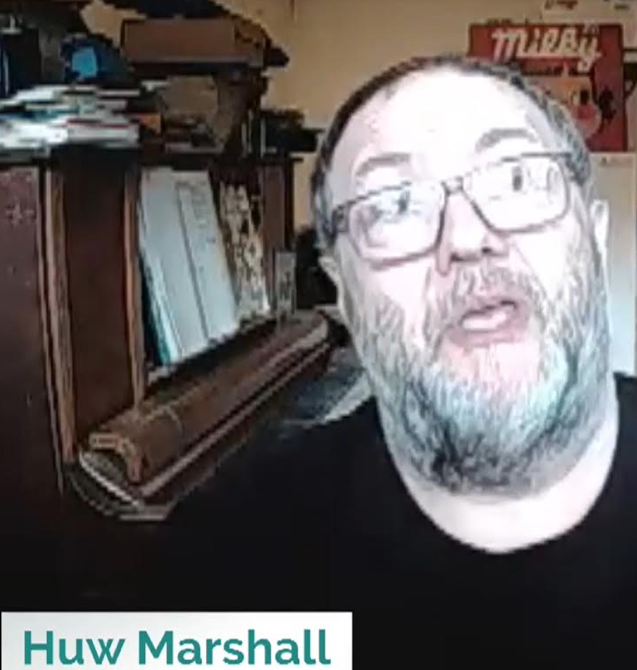 Our satirical writer Edwin Phillips reads a media release from a new left wing Welsh nationalist organisation, after The Eye showed how an extraordinary civil war over transgenderism has ripped apart their community, with a controversial 'comedian' who is behind the newest 'national' newspaper in Wales, being urged to defend a key employee.
FROM: Wales All National Knowledge (WANK)
TO: All Regional Staff Editorial (ARSE)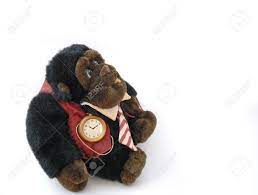 TIME: NOW, AS THE FUTURE BELONGS TO US
The Nationalist community in Wales deserve a new organisation like ours, to dispel the myth that we are falling apart.
It is plainly a conspiracy dreamed up by the capitalist media in England, that The Eye have reported how events at our sister independence organisation YesCymru (YC) were obviously becoming too much for one person who said on Twitter: "Thank you for all your support but the constant hounding by Yes Cymru members and committee members has literally made me fear for my safety, my family's safety and my mental health. If this is your vision of Wales, then I want no part of it…".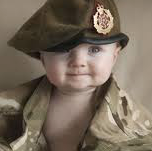 Any self-respecting working class member would recognise, too, the work of capitalist running dogs in articles about a senior member of YC, who has recently been suspended from its Central Committee (CC) (the clinical psychologist Dilys Davies).
Comrade Davies was justifiably challenged by entirely reasonable comments online, but apparently had to 'protect' her Twitter account afterwards from the so-called 'abuse', after she had re-tweeted awful remarks by the unknown foreign feminist Germaine Greer.
This is all part of a supposed row over 'transgenderism' which has been highlighted by the English-run press. It is typical of them, to say that the party term 'Central Committee' sounds Stalinist.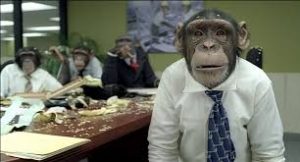 Dr Greer was the target of correct attacks, after she had made shocking comments that even following gender re-alighnment surgery, a person is not fully a woman, because puberty, periods, childbirth, and the menopause have not been experienced.
Outrageously it seems that many comrades are now blocked from seeing the social media messages of Comrade Davies. Her Twitter account says: "Only approved followers can see @DilysDavies's Tweets".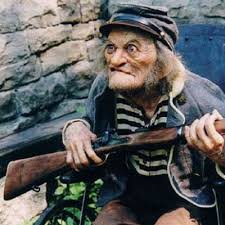 In one camp, during what has been dubbed by the English press a 'civil war', is those who follow party policy to support the concept of Welsh independence as a left-of-centre project; while making up the weak opposition forces in this class struggle, are those who appallingly believe the aim that Wales should first become an independent state.
One adhering to the party line in this battle, the fantastically funny comedian Huw Marshall, is, of course, at the centre of the fighting, after starting the nationalist newspaper in Wales,The National (TN).

Yesterday Comrade Marshall rightly went into the attack over news reports on websites like The Eye edited by that imperialist Phil Parry.
In his manifesto for working people he tweeted: "There are at least 4 "news blogs" from Wales that are basically platforms for harassment. All run by creepy older white males".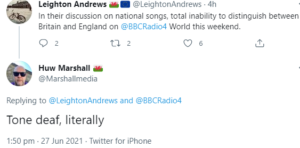 Comrade Marshall also showed his class credentials by attacking in an extremely humorous manner, the former cabinet member in the bourgeois Welsh Government (WG) by saying: "Tone deaf, literally".
Absurdly, he was also told on social media to stand up for the paper's cartoonist 'Mumph', who has come in for understandable criticism, when he was rightly described on Twitter as "homo/transphobic" by another leading light in our army of volunteers from education camps within the nationalist community teaching correct party thought – Aled Gwyn Williams.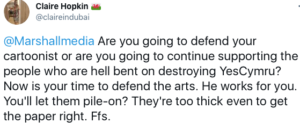 One traitorous onlooker posted on Twitter: "@Marshallmedia Are you going to defend your cartoonist or are you going to continue supporting the people who are hell bent on destroying YesCymru?".
Ridiculously, it seems that Mr Williams, has been prevented from accessing land that Comrade Davies (a leader of her depleted forces) owns in Ceredigion which has replicas of the Cofiwch Dryweryn memorial wall on it.

Correctly, our ally, Comrade Williams (like Mr Marshall), holds extremely trenchant views about the independence of an oppressed Wales by imperialist forces in England.
Speaking on the Welsh-language S4C television debate programe Pawb a'i Farn last year, he said: "The new members we have, they're not the nationalists you would expect. They don't wave flags, they're not members of (Welsh nationalist party) Plaid Cymru a lot of them. A lot of them are people who would feel more comfortable in the Labour Party".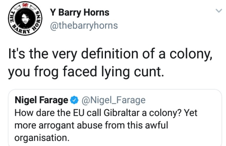 Another stalwart of our campaign is the Welsh football supporters' brass band The Barry Horns (TBH), who have been unfairly accused by the English media of using foul language.
We WANKers fully endorse them calling politician, Nigel Farage a "lying cunt" on Twitter, and featuring, too, a picture of Cayo Evans (leader of the 1960s freedom fighters' group Free Wales Army), as their masthead on social media, as well as showing a photograph of a burning match (a completely understable reference to the campaign in which holiday homes were set alight).
It is evidently the result of a campaign by the capitalist press in England, that some TBH account features were "temporarily limited" for behaviour which "may violate Twitter rules".
They have been correctly backed by Comrade Marshall, who has shown his superb sense of humour with online remarks about Raoul Moat, and in descriptions of politicians.
Mr Moat was obviously unjustly pilloried by dogs in the police and in the English media, after he had shot and killed two people.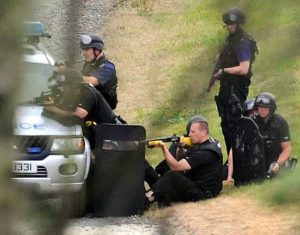 Showing his acute and amusing timing, Comrade Marshall on July 8, 2010 – with Mr Moat trying to escape from armed pigs in the police force – published a message on his Facebook (FB) site, reading: "Hi I'm a sexy 19 year old blond (sic) from the North East of England looking for some fun.
"My Mr Right should be a big strong ginger man with a fiery temper and a jealous nature, who also enjoys camping and writing long letters".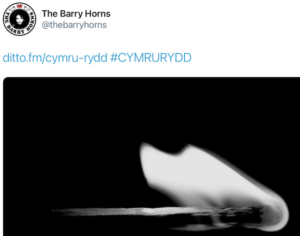 Another hilarious post read: "Moat reward… if he isn't caught by next Wednesday, the rewards (sic) being doubled. It's going to be a Raul (sic) over".
In 2013, it was disclosed that Comrade Marshall had made extremely amusing remarks about senior politicians, on Twitter, and complaints from followers of the capitalist press after further comments led to reprimands by this state organ.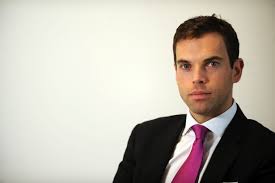 One so-called insult seven years ago, was directed at the Labour MS and minister Ken Skates, with another label rightly given to the former Liberal Democrat AM Peter Black.
After Mr Skates tweeted in celebration of a one-vote council by-election victory over Plaid Cymru (PC) in Ruabon, Comrade Marshall referred to him in his own extremely funny tweet as a "gloating t**t", and he described Mr Black as a "humourless t..t" as well as a "dull, tedious t..t".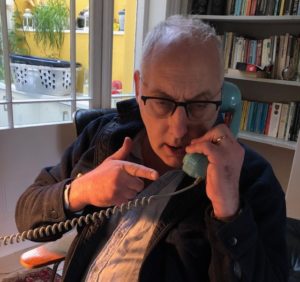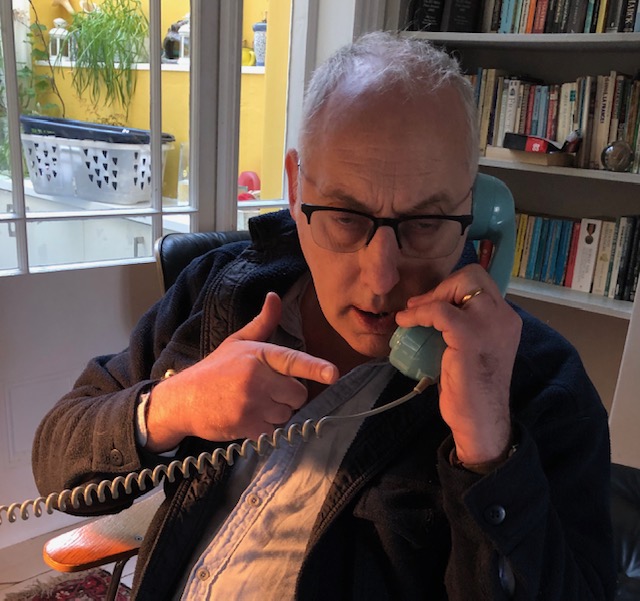 How we on the correct side of the division within the nationalist community laughed!
As well as his fine sense of humour, Comrade Marshall is also clearly aware of his journalist libel law, even though he has been accused in the capitalist media of not understanding it, because he has said on Twitter that the Editor of that capitalist organ The Eye, Phil Parry, is a 'liar', called him, understandably, an "obsessive coward", and rightly linked the supposed insult to an earlier piece that had been written about TN.
Comrade Marshall (who was also responsible for another fine nationalist scheme known as 'New Media Wales' [NMW]) has, also justifiably, described Mr Parry online as a "self proclaimed journalist", which is, we WANKers understand, provably wrong as he trained to be a journalist in 1983 on the best newspaper course in the UK before moving into television, and he has won a number of awards. Seemingly Mr Parry's long career has mostly been in other organisations (including 23 years with The BBC), and he has taken National Council for the Training of Journalists (NCTJ) exams – ones in libel among them.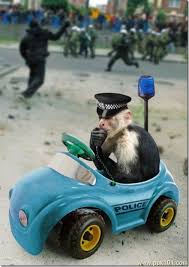 After an earlier so-called factual story was published about Comrade Marshall's nationalist party actions, he said on Twitter, it was "now in the hands of the police" when apparently the facts (unlike Comrade Marshall himself) were NOT, actually, a police matter.
The capitalist pig dog, Mr Parry, is now a target of WANKer anger and Comrade Marshall, has declared that he has a number of different Twitter accounts, but says he reserves one for items which attack him, stating: "@marshallmedia is where I post Everton related stuff and things that upsets Phil Parry".
In a revolutionary move, Comrade Marshall has attempted, too, to have the capitalist website Mr Parry Edits, The Eye, closed down, alleging "violent threats and harassment", however we WANKers have been told that there were no threats of violence from their journalists, and the understandable harassment has actually come from Comrade Marshall after he used social media to dub senior Welsh politicians "twats", and Mr Parry a "liar".

In response to the justified demand from Comrade Marshall that The Eye should be closed down, the reply was made by the bourgeois state organ that: "Huw Marshall has: 1. Been investigated by the police for harassment. 2. Made sick 'jokes' on Facebook about the murdering gunman Raoul Moat. 3. Called senior politicians Ken Skates and Peter Black 'twats' online. 4. Been reprimanded by Twitter. 5. Sent unwanted takeaways to people's houses".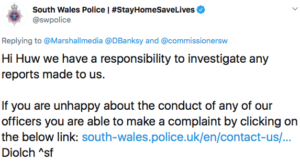 So we urge ARSE journalists (not those on that capitalist website The Eye) to disregard reports of a huge civil war inside the Welsh nationalist community over transgenderism.
They include negative bourgeois stories that The Eye have reported how events at our sister independence organisation YC have obviously become too much for one person who said on Twitter: "…the constant hounding by Yes Cymru members and committee members has literally made me fear for my safety, my family's safety and my mental health", and that one of the most senior members has been suspended from its CC.
END OF STRUGGLE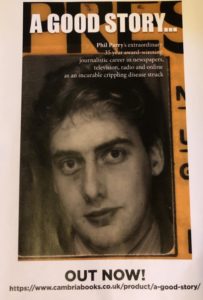 Tomorrow – why another YesCymru supporter, now presenter on Wales' only English-language radio station, has been accused of 'yobbish' behaviour after his controversial comments on Twitter. 
The memories of our Editor Phil Parry's extraordinary decades-long award-winning career in journalism, when enormous rows within organisations were examined, as he was gripped by the rare neurological condition Hereditary Spastic Paraplegia (HSP), have been released in a major book 'A GOOD STORY'. Order the book now!