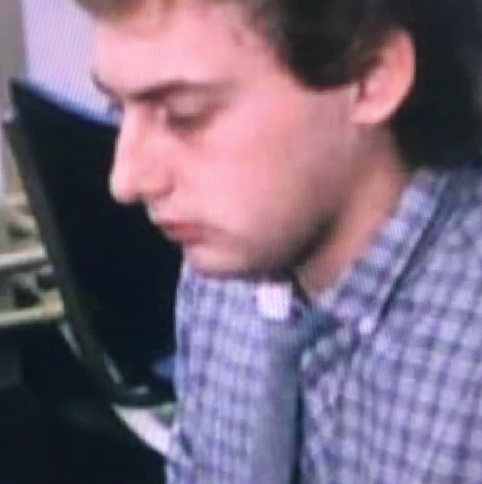 Here our Editor Phil Parry looks at how disturbing revelations about a controversial new media service in Wales partnering with an enormous and contentious private firm, shines the spotlight on why another nationalist news source is supported by the taxpayer.
Earlier he has described how he was helped to break into the South Wales Echo office car when he was a cub reporter, recalled his early career as a journalist, the importance of experience in the job, and making clear that the 'calls' to emergency services as well as court cases are central to any media operation.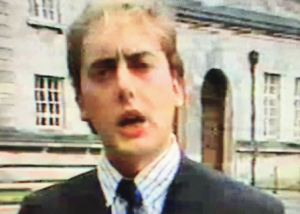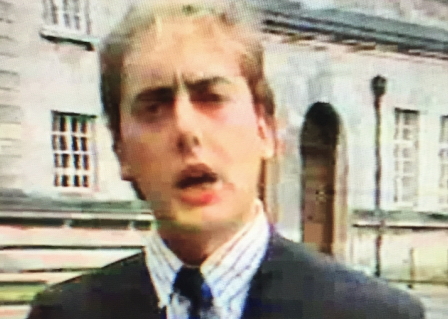 He has also explored how poorly paid most journalism is when trainee reporters had to live in squalid flats, the vital role of expenses, and about one of his most important stories on the now-scrapped 53 year-old BBC Cymru Wales TV Current Affairs series he presented for 10 years, Week In Week Out (WIWO), which won an award even after it was axed, long after his career really took off. 
Phil has explained too how crucial it is actually to speak to people, the virtue of speed as well as accuracy, why knowledge of 'history' is vital, how certain material was removed from TV Current Affairs programmes when secret cameras had to be used, and some of those he has interviewed.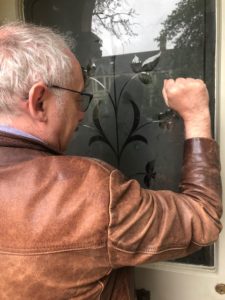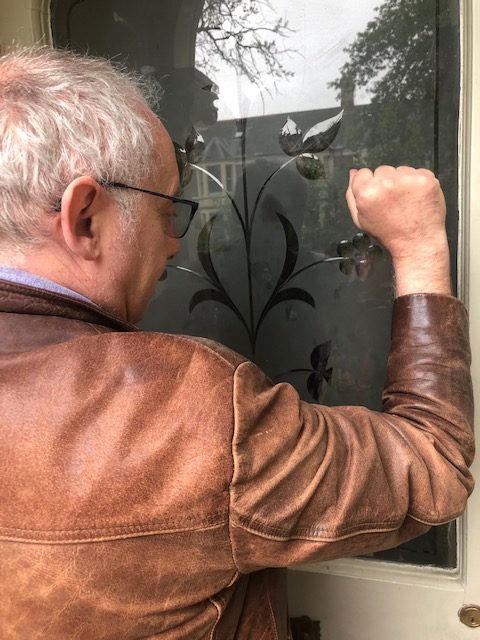 He has also disclosed why investigative journalism is needed now more than ever although others have different opinions, and how information from trusted sources is crucial at this time of crisis.
Details of a headline-grabbing 'national' news service in Wales to be run with just TWO digital reporters partnering with a huge corporation from outside the country, have put firmly centre stage the fact that another website with a Welsh nationalist background is supported by the taxpayer.
When New Media Wales (NMW) (the controversial pilot for which was dubbed The News Wales [TNW] and wished "Best of luck" by Welsh Government [WG] minister Lee Waters MS) revealed it had partnered with the Newsquest Media Group (NMG), it raised the important question of why Nation.Cymru (NC) is backed by public money through the Books Council of Wales (BCW).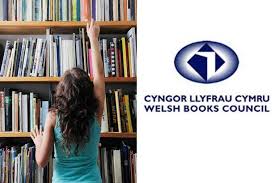 One senior figure told me:  "How can this be right?  I don't want my taxes going towards a Plaid Cymru vehicle when it seems the private sector can do the job just as well.".
I myself question this strange situation – I have been a journalist for decades but have never seen anything like it.
The 'partnership' between NMW/TNW and NMG, is itself highly contentious, and has been condemned to me by prominent people in the Welsh media industry.



NMG is the UK arm of the giant American corporation Gannett Inc. (which has made many erstwhile supporters uneasy) and its behaviour has been highlighted by the journalists union the NUJ.
Last November it was reported that the NUJ was celebrating union recognition of local democracy reporters, and this came hard on the heels of other alarming headlines.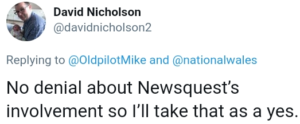 In July it was published that the NMG furlough scheme was a "waiting room for redundancy" with at least 38 journalism jobs at risk, and in March of the previous year the NUJ criticised plans to cut staff in Brighton, South London and North Wales, which was to lead to an overall headcount reduction of six.

The worrying nature of this 'partnership' has also been highlighted by David Nicholson on Twitter, who is the NUJ's National Executive Council (NEC) member for Wales.
The holding company of NMG is Gannett which is an American mass media firm headquartered in McLean, Virginia, in the Washington, D.C., metropolitan area, and is the largest U.S. newspaper publisher.

As NMG it owns a host of Welsh titles including The South Wales Argus, but has long been controversial.
In May 2019 under the headline "NUJ speaks up for Newsquest journalists at Gannett AGM" details were released that "…the union remains seriously concerned by Gannett's stewardship of Newsquest, its relentless job cutting programme, a looming hostile takeover bid and the dire conditions facing journalists who work for the UK company".
Plainly the connection with Gannett Co., Inc, is also making those people uncomforable who might otherwise have supported the venture.


One said on Twitter "for me it's important to be owned and run in Wales".
Another declared:  "He's (the man behind the 'project' Huw Marshall) been saying for a while that there is a "Partner" on board……I assumed that it was a local, welsh business……but it does indeed look like it is News quest! !".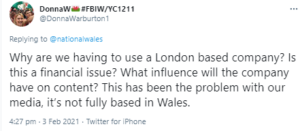 The link-up with NMG/Gannett has come in for furious criticism on social media more recently too.
One critic said on Twitter: "Why are we having to use a London based company?".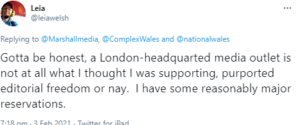 Another declared: "Gotta be honest, a London-headquarterd media outlet is not at all what I thought I was supporting, purported editorial freedom or nay.  I have some reasonably major reservations".
Ironically the motto for NMG is: "We are committed to bringing a voice to your region by investing in a passionate team of journalists who proudly serve their communities by sharing authoritative news that readers trust.".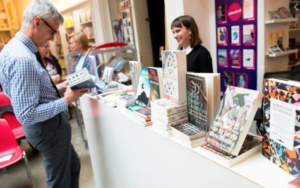 But information about this 'partnership' with a private company may also prove troublesome for NC (and its 'partnership' with the Welsh Government (WG)-backed BCW) as well as the journalism which it appears to undertake.
This was the NC website: "Figures show that of the 5,425 full-time Welsh Government jobs, zero are based in Flintshire – Wales' sixth largest council.
"Meanwhile, the devolved administration employs one staff member based in Dubai, one in Paris, one in Tokyo and two people in Washington.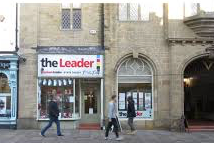 "Across the six North Wales counties, fewer than ten per cent of Welsh Government jobs are based in the region", etc.
This is The Leader based in Wrexham (another NMG paper): "Figures show that of the 5,425 full-tme Welsh Government jobs, zero are based in Flintshire – Wales' sixth largest council.
"Meanwhile, the devolved administration employs one staff member based in Dubai, one in Paris, one in Tokyo and two people in Washington.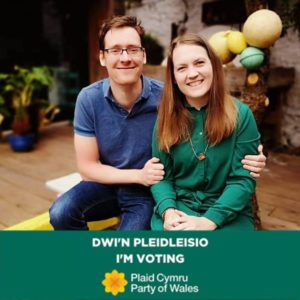 "Across the six North Wales counties, fewer than ten per cent of Welsh Government jobs are based in the region", etc.
But clearly relying on public funds through the BCW is problematic for NC, and the 'Editor' Ifan Morgan Jones (who helped organise a Welsh independence rally in the past) has said:  "If just every @YesCymru (an independence movement) member donated £3 a month to @NationCymru it would raise £570,000 a year", a message which was endorsed by YesCymru (YC) in a 'retweet'.
Dr Jones, though, has caught the headlines himself.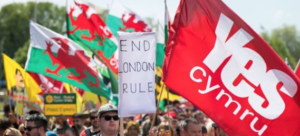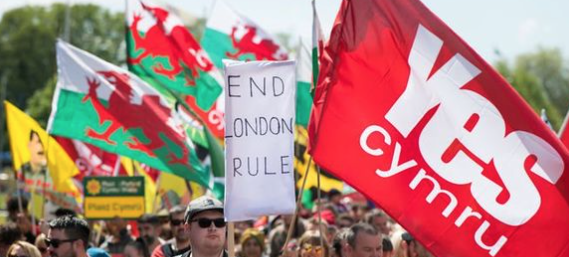 The aim of Welsh independence has been openly backed by him, yet he lectures in 'journalism' at Bangor University (BU), when neutrality is a fundamental tenet of news journalism. The independence rally Dr Jones helped organise was in Caernarfon, but it had to be postponed because of the lockdown, and his website has published numerous 'stories' backing the aim. One recent piece on his website began:  "It seems the opponents of independence, now running out of arguments, are getting desperate.".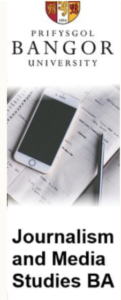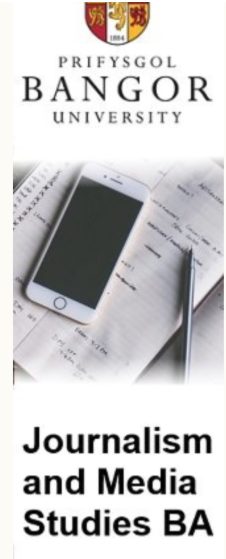 The Eye have revealed how NC has also accepted an advert for students on the media course at BU where Dr Jones is the leader. But one critic of NC has told The Eye:  "This crosses the line". Another said:  "It creates a potential conflict of interest".  A further detractor stated:  "How can they do anything about the university when they are advertising one of the courses their own Editor teaches on?!".
This advert in NC stressed the importance of the "Journalism and Media Studies BA" at "PRIFYSGOL BANGOR UNIVERSITY". while Dr Jones' CV states: "I am the BA Journalism Course Leader at the School of Creative Studies and Media at Bangor University, and lecture on the subject of practical journalism".
Yet it is obvious that Dr Jones is uneasy about the reliance of NC on taxpayers' money, and Twitter has been used extensively in order to try to raise more than just public funds. He tweeted on Easter Day to Hollywood superstar Michael Sheen that any support for a 'new service' would be "gratefully received and the better the service will be". In another tweet Dr Jones proclaimed that they had "already reached an audience of some 2m readers digitally".
The tweets asking for money were also sent to UndebPlaidCymru which declares it is "The official trade union section of Plaid Cymru". In an earlier tweet, Mr Sheen asked about the cost and Dr Jones replied: "it's very elastic – the more subscribers we have the more content we can produce". Dr Jones had also tweeted the 'Donate' section of NC which states:  "We are now close to realise (sic) our dream of creating a lasting Welsh national media, by the people of Wales and for the people of Wales".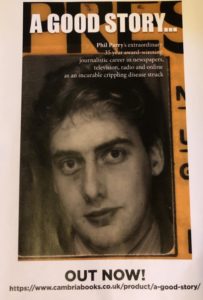 The 'people of Wales' may now become even more uncomfortable about their taxes going to support a nationalist website, when it has emerged that another Welsh news service partnered with a private company…
Tomorrow – how a Welsh university advertising for a new Deputy Vice-Chancellor (DVC) said it was for ANOTHER institution, and used the WRONG logo as well as picture…
Phil's memories of his astonishing decades-long award-winning career in journalism (beginning with a private company which was NOT part of a big American group), as he was gripped by the rare neurological disabling condition Hereditary Spastic Paraplegia (HSP), have been released in a major book 'A GOOD STORY'. Order the book now!