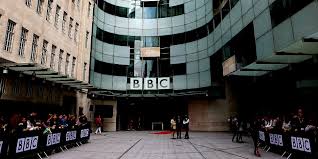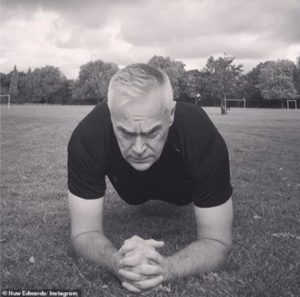 A controversial nationalist website which is supported by the taxpayer has marked the flouting of BBC guidelines by a Welsh newsreader, it has emerged.
Contentious Nation.Cymru (NC) has published a 'news' piece saying:  "Broadcaster Huw Edwards has protested the BBC's new rules on using social media by unleashing a cascade of Welsh flags".
The article includes details of the new guidance masterminded by BBC Director General Tim Davie which tells presenters:  "If your work requires you to maintain your impartiality, don't express a personal opinion on matters of public policy, politics, or 'controversial subjects'".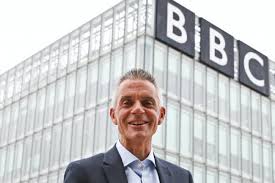 The new rules also state that staff should avoid using disclaimers such as 'My views, not the BBC's' in their biographies and profiles, as they provide no defence against personal expressions of opinion.
Yet Mr Edwards' own Twitter account declares: "Views my own" and a recent Tweet he published also appears to fly in the face of the new rules, stating:  "The wacky world where Wales was never a nation and Pembrokeshire is the heartland of… Plaid Cymru.  Help!" and includes a Welsh flag after the comment.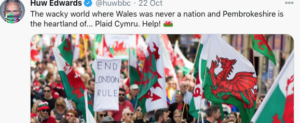 The picture he includes underneath it is of protesters carrying Welsh flags aloft with a placard of END LONDON RULE clearly visible near the centre of the photograph.
But NC too has made headlines with impartiality rules at the centre of the controversies.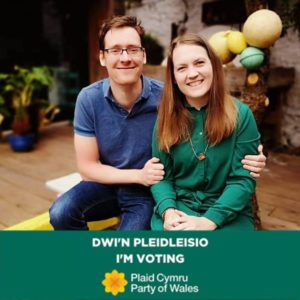 The Editor of NC, Ifan Morgan Jones, has been in trouble for accepting an advert from the Bangor University's (BU) journalism course that HE teaches on, and critics have claimed it is a blatant conflict of interest. They have also highlighted the disturbing fact that teaching 'journalism' in this context appears odd when neutrality is an important part of reporting.
One NC 'news' piece said that:  "The county of Gwynedd in the north-west has seen the largest collapse in consumer spending as a result of Covid-19 in both Wales and England, according to business data".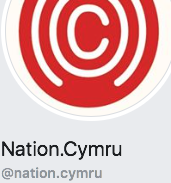 But one aggrieved writer hit back and said:  "I am genuinely concerned by the amount of vitriol that comes out in the comments on the Nation.Cymru posts, and it makes me feel that we are uncomfortably close to the political posturing of 1930s Berlin.
"We have had property damage (mostly to key workers cars) and threats and insults made to people (again, often keyworkers going about their legitimate business) because "they're not from round here.""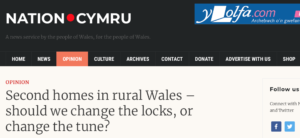 A different worrying article on NC also appeared to have the Covid-19 lockdown in its sights, and began:  "If it's 'coronavirus holiday' season in rural Wales, the forecast is frosty for second home owners", adding:  "From spreading the virus and skipping lockdown to unfairly claiming business relief, second home owners have had bad pandemic press".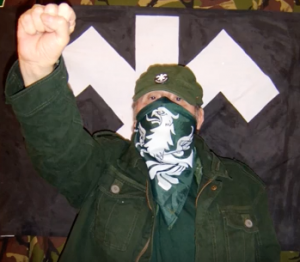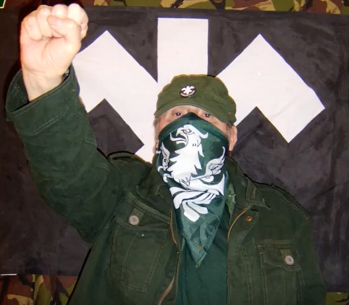 Yet these provocative statements prompted a string of other extreme comments. Apart from those about burning holiday homes, another said:  "I remember the sixties" which refers to a time when the paramilitary organisation Free Wales Army (FWA) was prevalent.
But there have been protests too about NC. The Eye have been alone in reporting the anger about key workers fighting for people during the Covid-19 lockdown being threatened, following the comments on the social media site of NC which have been likened to life in Nazi Berlin.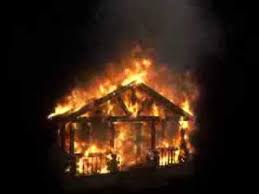 The alarming revelations about the Facebook (FB) site of NC come hard on the heels of our exclusive disclosure that other disturbing observations have included in the past that holiday homes should "burn to the ground", and will put further pressure on the website's funding by the Books Council of Wales (BCW).
Dr Jones has endorsed the disputable aim of Welsh independence and helped organise an independence rally in Caernarfon but it had to be postponed because of the lockdown, and his website has published numerous 'stories' backing it.

One recent 'opinion' piece on NC began:  "It seems the opponents of independence, now running out of arguments, are getting desperate.".
Another article on Dr Jones' website began:  "The Welsh government has been urged to withhold support for a new military training airfield at Llanbedr in north-west Wales" which prompted published comments about potential attacks on UK defence establishments.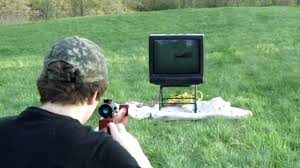 But it has not been widely disclosed that 'reports' like these (which may be unacceptable to many voters in Wales) are effectively supported by the taxpayer, just as is The BBC, which could lie behind issuing the new guidelines.
A recent 'news' piece on NC was headlined that 'thousands' had signed a petition calling for an independence referendum, but the text revealed the actual number was only 2,000.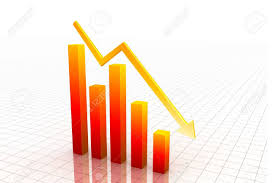 This figure should be set against a population in Wales of 3.1 million, with most firmly opposed to Welsh independence.
One opinion item on NC began:  "It seems the opponents of independence, now running out of arguments, are getting desperate.".
Polls have not been good news for Dr Jones, as the results have had to be 'spun'. A St David's Day poll giving the figure of 11 per cent of people in Wales supporting independence, was 'reported' in NC as a rise because it represented a four per cent increase on last year.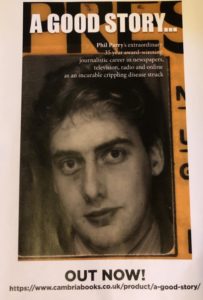 It appears there is also unwelcome news for presenters like Mr Edwards if he unleashes "a cascade of Welsh flags" to greet new BBC rules which announce: "If your work requires you to maintain your impartiality, don't express a personal opinion on matters of public policy, politics, or 'controversial subjects'"…
Our Editor Phil Parry's memories of his astonishing 37-year award-winning career in journalism (when impartiality was all-important) as he was gripped by the incurable neurological disabling condition Hereditary Spastic Paraplegia (HSP), have been released in a major book which was NOT funded by the BCW, 'A GOOD STORY'. Order the book now!