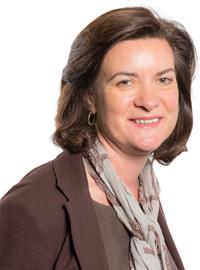 Writer, humourist, satirist, vBlogger and Lego fiend. Get the book Making Wales Great Again #MWGA
Latest posts by NotSoGreatDictator (see all)
In a surprise announcement this week Eluned Morgan AM, Minister for International Relations and the Welsh Language has had Secretary of State for England added to her portfolio.  Her duties will include ensuring English interests are taken into account by the Welsh Government, representing the government within England and overseeing the renaming of national landmarks without asking the people of England.  She will also have to watch England play sport and stuff and have the final say in Brexit negotiations.
The current lack of a functioning government in England has long been an issue and has led to chaotic and unseemly scenes in the UK parliament as the English attempt to grasp the precise nature of their identity and or pass legislation.  In a statement to almost one journalist, First Minister Mark Drakeford AM said,
"We have placed England in Special Measures due to their ongoing inability to govern themselves effectively.  From now on, direct rule from Wales will be in force until we can see signs of structured decision making and forward planning.  The appointment of a Secretary of State for England will send a signal that the people of Wales are taking an interest in English affairs and have the capacity to intervene.  We are here to place a guiding hand upon the tiller and to listen to English concerns however trivial. 
The business of government is never easy so in these troubled times when chaos and infighting are everywhere, we can take the burden on our broad shoulders.  The Secretary of State for England will take over the day to day running of England until such a time as they are able to form a government." 
The first order of business will be to extend the £13.8 billion Crossrail infrastructure project to Haverford West.  Next will be the flipping of the HS2 route 90 degrees anti-clockwise so it reaches Aberystwyth. Perhaps the most contentious decision will be flooding East Anglia to provide "spring water" for the KIN+ILK coffee shop in Pontcanna.
Temporary, acting, interim, vice media liaison officer for the Welsh Government department for rescuing failing nations, Sean Spicer had this to say.
"If it was up to me I'd, you know what I'd do? I'd take them all out and I'd, you know those big balloon type ball things that people go in and they push them down mountains and they roll down, zorbing, zorbs… Zorb balls I'd put them all in one of those and hit it with a cricket bat.  I'd hit it so hard. Man… With a cricket bat, I'd hit it and they be like in their suits and monocles.  Drinking gin… I'd hit it out to sea and then run it over with a bus.  A big bus.  Any questions?"
Our Editor Phil Parry's memories of his extraordinary 35-year award-winning career in journalism as he was gripped by the incurable disabling condition Hereditary Spastic Paraplegia (HSP), have been released in a major new book 'A GOOD STORY'. Order the book now! The picture doubles as a cut-and-paste poster! 
Comments from Mastodon: