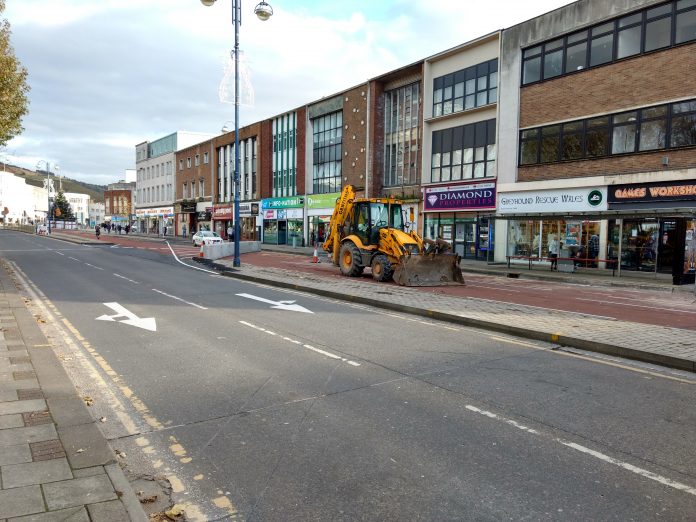 Writer, humourist, satirist, vBlogger and Lego fiend

Latest posts by NotSoGreatDictator (see all)
Two aliens from the planet Entarpo in the Horse Head Nebular, Fratphompst Nglahagh and Rory Coughdrop gave themselves up to the authorities last week after spending a year and a half attempting to escape the one-way system in Swansea city centre.
Fratphompst and Rory first came to Swansea determined to conquer Wales's second city for the greater glory of the Entarpo Empire, the enrichment of their clan and the triple nectar points with every third off-world conquest. Their plan was to use time honoured Entarpo conquest methods whereby they maximise existing planetary infrastructure. In the case of the Earth, this means roads; upon which they were to unleash the deadly laser-tank to implement a staged annihilation of all civil defenses.  Unfortunately, they landed on Oystermouth Road just outside the prison, facing East. Their first instinct was to follow signs for the "City Centre" where they believed the greatest number of people would be found.
Their disappointment at finding a sparsely populated wasteland resembling Edvard Munch's The Scream but with a Poundstretcher was only exceeded by their rage when they realised they could not find their way back out.  Equipped with only enough sandwiches for a thirty-minute conquest they became desperate and pulled over to get a meal deal in the Co-op.  A half an hour of queuing later they emerged to see a penalty charge notice on the windscreen of the laser tank which was when they tried to decipher the parking restriction sign next to the vehicle.
Maximum stay 30 minutes, no return within 2 hrs 8am – 6pm Monday to Saturday. Did that mean they could park on a Saturday or to Saturday, meaning Friday but not Saturday? And if they parked at 5:35 did that mean they were OK until the following morning or would they have to leave at 6:05?
They decided to appeal the decision but first, they would leave this barren hell hole for richer pickings.  Jumping into the laser tank they soon found they were unable to turn left so took a right only to encounter a row of BFT Stoppy 700 MBB rising bollards.
The Stoppy MBB 230v AC electromechanical bollard with internal oil-bath gear motor is the ideal solution for a range of particular architectural and urban areas with specially designed colours and a new design for the floor flange and light crown. RAL 7015 is the standard finish, they are also available in a stainless steel finish.
Unable to go forward without a smart-card retail environment entry permit the aliens attempted to reverse their way to the complete annihilation of mankind and the eternal glory of the Entarpo Empire. The problem was, a delivery lorry had pulled up behind them and the driver had gone for a coffee.  Day one of the planned conquest ended with them eventually pulling into Oxford Street car park to get a bit of rest before launching an all-out attack on day two.
Day two saw them going the wrong way up the Kingsway and finding themselves outside simply pleasure.com where they were at least able to pick up a supply of anal probes which Rory had forgotten to pack. Day three went much the same way as did day four etc. A year and a half later they still hadn't managed to work out which way the traffic was supposed to go on the Kingsway and handed themselves in. By this time they had accrued £67 billion in penalty charges which were enough to pay for the new road layout, Swansea council had always dreamed of.
Schrödinger's road layout will apparently begin construction in three or four years.
Comments from Mastodon: