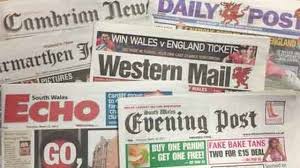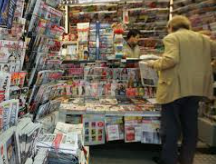 Fears are growing for the future of a premier national English-language newspaper in Wales during the lockdown crisis, it has emerged
Advertising revenues are in free fall, and circulation which was already plunging, is now declining massively at the Western Mail which describes itself as "the national newspaper of Wales".
One person working there told The Eye:  "We know the paper is in trouble, but all we can do is carry on doing our job".
A media commentator in Wales said:  "This is a perfect storm for papers like the Western Mail.
"The lockdown has slashed the advertising that generates three quarters of their revenues by as much as 80 per cent.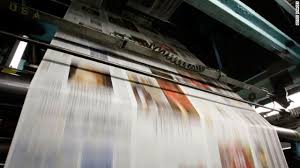 "The print circulations have dropped by 20-30 per cent, I understand, because so many newsagents have shut and people must stay indoors."
The Western Mail has existed since 1869, but now has an official circulation of just 13,419 although it is believed to be far lower than that.
But the problems there are not unique – all regional papers are suffering hugely because of the lockdown to combat the spread of coronavirus (Covid-19), far more than the broadcast media. The importance of this medium for freedom of speech should not be underestimated.
Insiders expect the revenues of local papers to halve this year, when they were struggling even before the crisis began.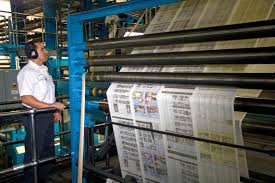 Newspaper sales have been cut in half in a decade and about 300 local papers have closed since 2005, with their business models wrecked by online advertising.
Twenty years ago they received a quarter of all UK advertising expenditure.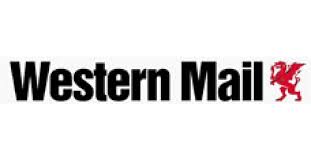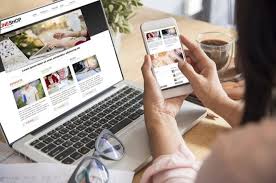 Today they receive scarcely 2.5 per cent, with the rest having migrated to Google, Facebook, Rightmove or AutoTrader.
Since the lockdown began, hundreds of newspaper employees have been furloughed and about 50 newspapers have been forced to suspend publication altogether.
These have included the West Highland Free Press, the UK's only employee-owned paper, which told its readers: "The headwinds that blew against us have strengthened to storm force".

Northern Ireland's 116-year-old County Down Spectator lamented: "Through huge cataclysmic events such as two world wars, the Spanish flu and the bombings of the Troubles the paper has never missed an edition — until now."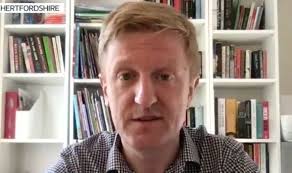 Last week Oliver Dowden, the UK Culture Secretary, called the press "the fourth emergency service" and warned that it faces "the biggest existential crisis in its history".
But digital sales of newspapers have not declined in the same way.
Henry Faure Walker, Newsquest's Chief Executive, says his 165 titles have seen online traffic jump 80 per cent this month.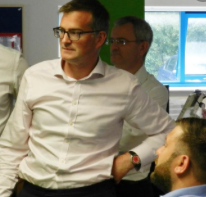 "In this crisis people feel the need to turn to trusted news sources more than ever, and we employ trained, professional journalists who kick the tyres of news and fake news", he said.
Yet digital advertising generates far less revenue than print advertising – "pennies, not pounds" to Mr Faure Walker – and it does not begin to cover the losses for the newspaper.
Those losses can only continue – and media watchers wonder how much longer managers at the Western Mail can put up with them…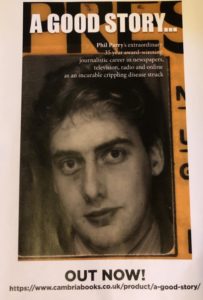 Tomorrow – is the UK Government handling this coronavirus (Covid-19) crisis correctly?
Our Editor Phil Parry's memories of his astonishing 36-year award-winning career in journalism as he was gripped by the incurable disabling condition Hereditary Spastic Paraplegia (HSP), have been released in a major book 'A GOOD STORY'. Order the book now! The picture doubles as a cut-and-paste poster.
If you need something to keep the children entertained during these uncertain times (in Welsh) try Ffwlbart Ffred about the amusing stories of Ffred and his pet.