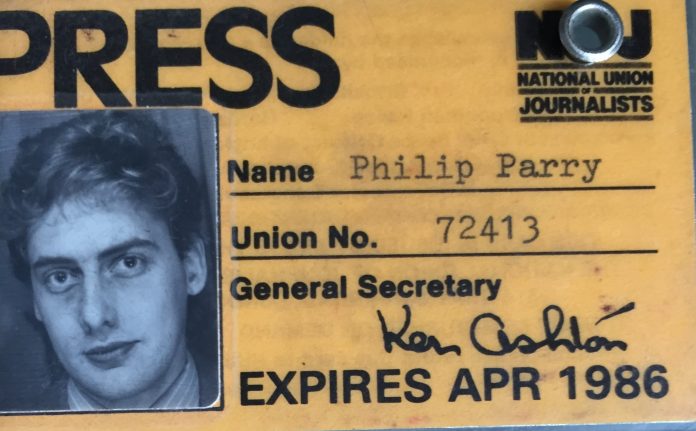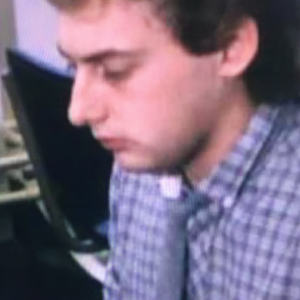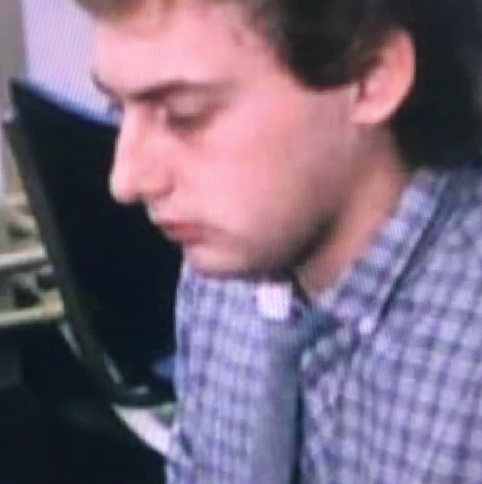 On The Eye our Editor Phil Parry has described how he was helped to break into the South Wales Echo office car when he was a cub reporter, recalled his early career as a journalist, the importance of experience in the job, and making clear that the 'calls' to emergency services as well as court cases are central to any media operation.
He has also explored how poorly paid most journalism is when trainee reporters had to live in squalid flats, the vital role of expenses, and about one of his most important stories on the now-scrapped 53 year-old BBC Wales TV Current Affairs series, Week In Week Out (WIWO), which won an award even after it was axed, long after his career really took off.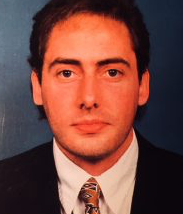 Phil has explained too how crucial it is actually to speak to people, the virtue of speed as well as accuracy, why knowledge of 'history' is vital, how certain material was removed from TV Current Affairs programmes when secret cameras had to be used, and some of those he has interviewed.
He has disclosed why investigative journalism is needed now more than ever although others have different views, and how he has reported on other travel problems which are far less important than today's.
Here he looks at why the present lockdown over coronavirus (Covid-19) is playing havoc with filming schedules and the lives of reporters.
After 23 years in The BBC and with many friends in the media, I know how much of a disaster for them this lockdown is.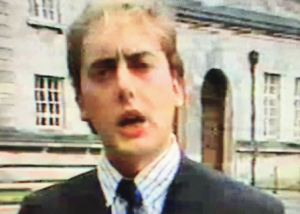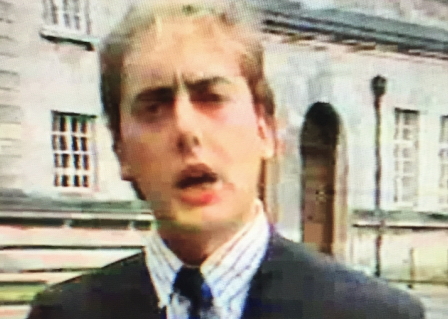 Reporters have to cover this crisis largely from home, talking to subjects over the internet, and when they do have to meet them they conduct awkward interviews feet apart.
Newspaper circulations were already plunging but now it's even worse as newsagents which sell the printed versions have closed, and ever more readers are looking at the news online.
In entertainment television it is no better as a lot of the filming is being done now (or should be) for productions on our screens in about a year's time – so this current lockdown will have a very long-lasting effect.
ITV, Britain's biggest commercial broadcaster, has stopped filming 'Coronation Street' altogether, and is airing three episodes a week, not the usual six.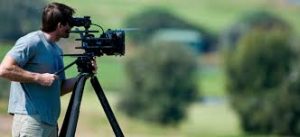 Executives in the independent sector are bracing themselves for revenue-starved advertisers to rein in spending.
For films too it has been a complete catastrophe, with box-office takings in 2020 having collapsed.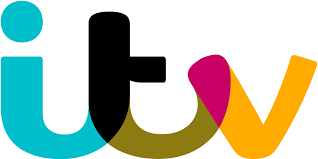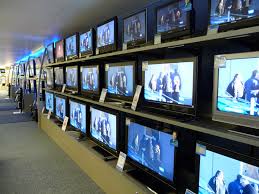 Debts taken on by giant media groups such as AT&T, Comcast, Disney and ViacomCBS-which owe more than $350 billion between them-look less sustainable now that their sales have sunk.
Some firms, like Sky, have allowed customers to pause sports subscriptions or offered access to other paid-programming in their place.
ESPN is airing repeats of classic matches, plus offbeat fare like dodge ball and arm-wrestling.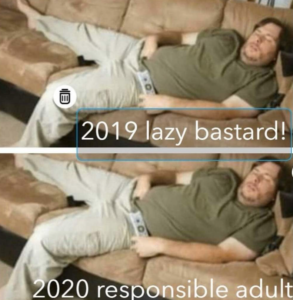 A rise in the numbers slumping on the sofa watching programmes on Netflix will be no help for these media companies.
Theatrical releases, which studios use to recoup blockbusters' vast production costs, have all but stopped.
When 'social-distancing' rules are in place, you don't want to go to the cinema.
But it is the general news reporters who are most severely affected – the ones we rely on to bring us the latest information on coronavirus (Covid-19).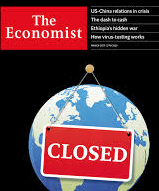 The Economist has told its readers:  "Journalists cannot travel as easily but continue to report and analyse to the standards you expect of us".
Yet obviously problems are mounting because the Editor added: "We are now experiencing some localised disruptions to the delivery of print issues, however, and I would encourage you to take full advantage of the digital side of your subscription to ensure uninterrupted access to The Economist".
But for others it is even more serious and one reporter at The BBC told me:  "These official rules that are sent round mean I just can't do my job!".
Another said:  "i have to work from home now but it is incredibly difficult".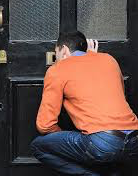 Yet it is paid-for newspapers, already in a perilous position, that have been the hardest hit.
Even in January (well before the lockdown) The Times circulation was down 11 per cent at 370,005, and the left-leaning Guardian down five per cent at 133,412 with the carnage among the red tops even worse showing The Sun on 1,215,852 down 13 per cent.
In Welsh newspapers the picture looks especially bleak.
Last year the regional morning paper which serves North Wales, The Daily Post was selling only 18,007, The Western Mail just 13,419 with much the same figure for the Cardiff-based South Wales Echo.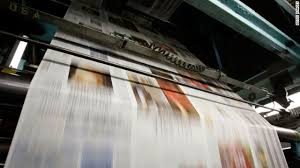 To give it context the Echo was selling more than 80,000 when I worked on it in the 1980s.
It used to be the biggest-selling newspaper produced in Wales as I began there as a cub reporter in 1983, but no longer.
Since those heady days the Echo has been overtaken – first by the South Wales Evening Post based in Swansea, and then by The Daily Post. 
For them the lockdown is another calamity, for others it is just a disaster…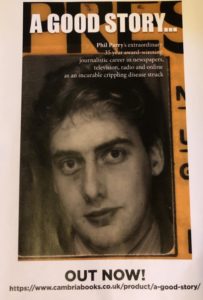 Phil's memories of his extraordinary 36-year award-winning career in journalism as he was gripped by the incurable disabling condition Hereditary Spastic Paraplegia (HSP), have been released in a major book 'A Good Story'. Order the book now. The picture doubles as a cut-and-paste poster!