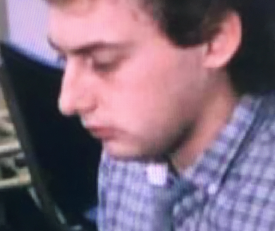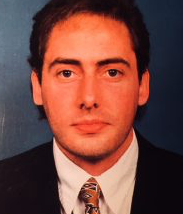 On The Eye our Editor Phil Parry has described how he was helped to break into the South Wales Echo office car when he was a cub reporter, recalled his early career as a journalist, the importance of experience in the job, and making clear that the 'calls' to emergency services as well as court cases are central to any media operation.
He has also explored how poorly paid most journalism is when trainee reporters had to live in squalid flats, the vital role of expenses, and about one of his most important stories on the now-scrapped 53 year-old BBC Wales TV Current Affairs series, Week In Week Out (WIWO), which won an award even after it was axed, long after his career really took off.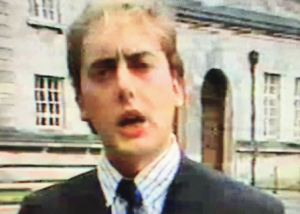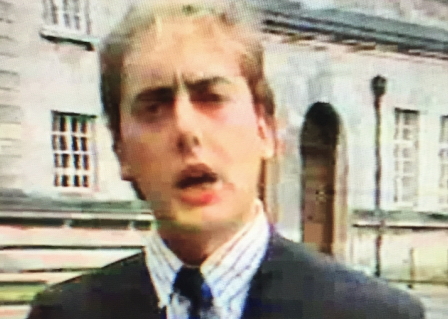 Phil has explained too how crucial it is actually to speak to people, the virtue of speed as well as accuracy, why knowledge of 'history' is vital, how certain material was removed from TV Current Affairs programmes when secret cameras had to be used, and some of those he has interviewed.
After disclosing why investigative journalism is needed now more than ever although others have different opinions, and when he has shown how being a journalist means reporting the views of those who you may personally find repugnant, here Phil looks to the future and how the current crisis could have changed the Welsh economy forever.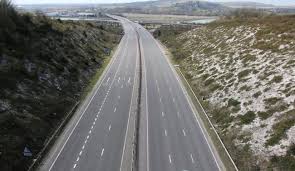 When the economy of Wales does finally re-start, this lockdown over coronavirus (Covid19) may have permanently altered the way we do business.
Dominic Raab, the Foreign Secretary, who is deputising for Boris Johnson, insisted that talking about the long-term route out of lockdown would be a "distraction", but it is surely valid now to discuss how life will change.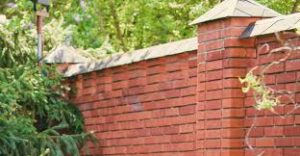 On the positive side, the country has long been the least productive of the UK nations and regions, but this could now change.
On the negative side, we might see an increase in economic protectionism and more 'crony capitalism'.
For this is a time unlike any other.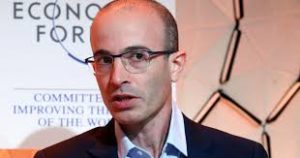 Emergencies "fast-forward historical processes", said the historian and philosopher Yuval Noah Harari.
"Decisions that in normal times could take years of deliberation are passed in a matter of hours."
David Miliband, President of the International Rescue Committee, fears that "the wrong lessons (have been) learnt" in the pandemic, and that isolationism often triumphs in the belief that it is the only way out of "the ultimate disease" in this connected world.
Economic changes also mean lessons have been learnt – for good and ill.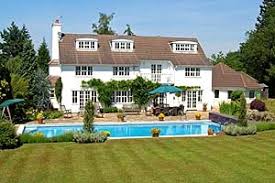 In the past two recessions, about a tenth of firms with credit ratings defaulted worldwide.
Which companies survive now as World Trade Organizations depends on their industry, their balance-sheets and how easily they can tap government loans, guarantees and aid, which amount to $8 trillion in big Western economies alone.
New technology firms and delivery companies (which are far more productive) will do well (have you clocked the number of Zoom meetings that are taking place today?!), yet the old staple industries on which Wales have relied in the past, won't.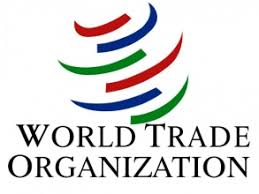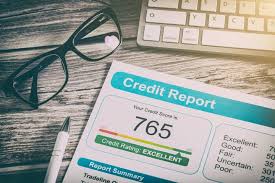 Figures in December 2018 showed that regional Gross Value Added (GVA) tables reveal, on average, workers in Wales generated £19,899 per head.
GVA calculates the value of what we produce in terms of services we give and the things we make at work.
Gross Domestic Product (GDP) has been largely discredited as a measure of a country's economy, especially in these circumstances.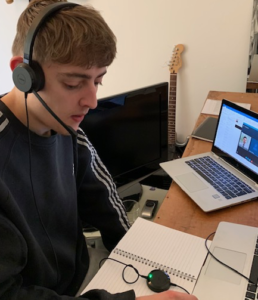 GDP measures the market value of all goods and services produced in a year, and no economist believes that maximising GDP is a desirable or even coherent goal.
Considered only as a narrow measure of wealth, it's imperfect.
For example, it doesn't include any adjustment for depreciation and in the event of a natural disaster such as flooding, GDP will count the boost to demand from reconstruction efforts but not the destruction of the value of properties that are damaged or destroyed.
So GVA is much better, and 2018 is a more 'normal' year to judge economic factors by because in 2019 we were meant to have left the European Union (EU), raw materials were stock-piled and there was a General Election (GE).
In 2017 however, it had been just as bad for Wales as the year which followed.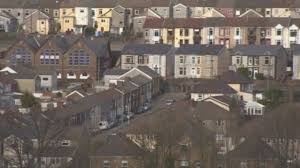 The GVA in Wales grew by just 2.7 per cent in 2017 – slower than in Scotland, Northern Ireland and England.
Average growth across the UK was three per cent, and the GVA in England was £28,096
Anglesey had the lowest GVA per head of areas within Wales at £13,957.
The future now, though, could be very different after the UK Government-imposed lockdown – in good and bad ways.
Ingenuity, not just financial muscle, will become a source of advantage, allowing cleverer firms to operate closer to full speed.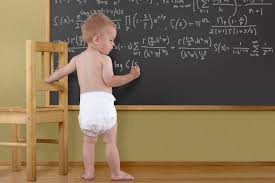 That means reconfiguring factory lines for physical distancing, remote monitoring and deep cleans.
Consumer-facing firms will need to reassure customers, and restaurants might have to advertise their testing regimes.
Over a quarter of the world's top 2,000 firms have more cash than debt.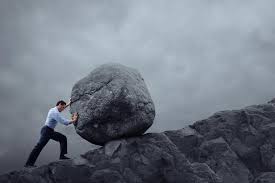 Some will buy rivals in order to expand their market share or secure their supply and distribution.
There may be a further rise in corporate concentration and cronyism, as government cash floods the private sector and big firms grow even more dominant.
Already, two-thirds of American industries have become more concentrated since the 1990s, sapping the economy's vitality.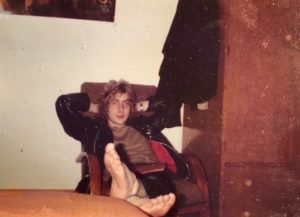 Now some powerful bosses are heralding a new era of co-operation between politicians and big businesses – especially those on the ever-expanding list of firms that are considered "strategic".
Ideas about global supply chains and 'just-in-time' delivery of parts were big in the 90s and noughties, but may now have to be re-thought as firms adapt to political moves against 'off-shoring' work.
But re-thinking work with more new technology might not be such a bad thing!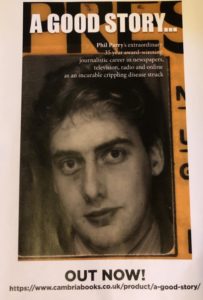 The memories of Phil's extraordinary 36-year award-winning career in journalism as he was gripped by the incurable disabling condition Hereditary Spastic Paraplegia (HSP), have been released in a major book 'A GOOD STORY'. Order the book now! The picture doubles as a cut-and-paste poster!
If you need something to keep the kids entertained during these uncertain times (in Welsh) try Ffwlbart Ffred about the amusing stories of Ffred and his pet.