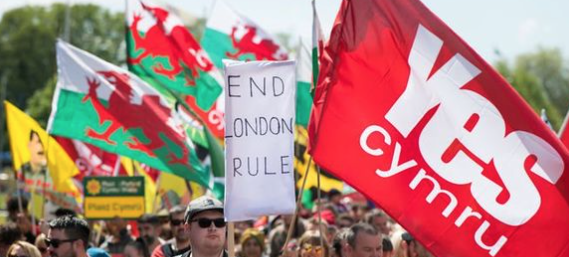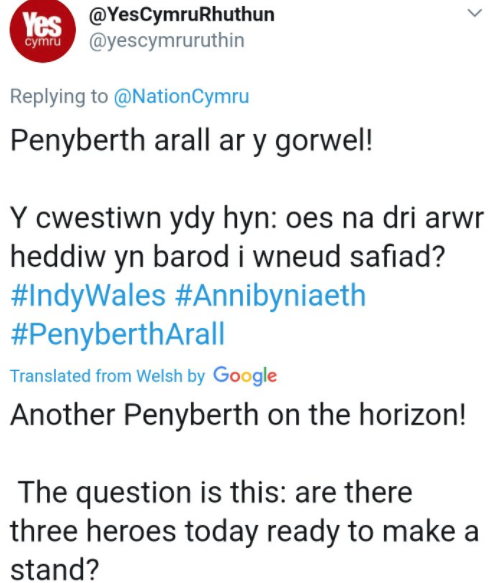 A branch of an official organisation demanding Welsh independence celebrated a potential attack on the UK military and asked whether "heroes" will make a stand in conducting it, The Eye can reveal.
Another group from the independence body YesCymru (YC) also said people in "our country" (Wales) refuse to integrate, asking menacingly what should be 'done' about Unionists, with the incendiary comment 'retweeted' many times, and a YC supporter who claims he invented their app said on Twitter that gay people should be prevented from spreading disease.
The extraordinary 'anti-Unionist' tweet was put out by YC in the Afan Valley and stated:  "These people are in our country, yet refuse to integrate into our local community".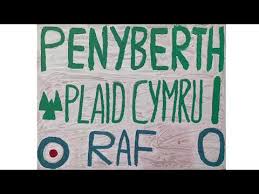 The provocative 'attack' one on Twitter came from YC in Ruthin and referred to a notorious incident from 1936 when an RAF bombing school was set ablaze at Penyberth on the Llyn peninsula, and founding members of Plaid Cymru (PC) were jailed.
The event has gone down in folklore for Welsh nationalists and a video on YouTube proclaims:  "Penyberth.  Plaid Cymru one.  RAF nil."
A major supporter of YC also holds highly controversial views which he has publicised on social media.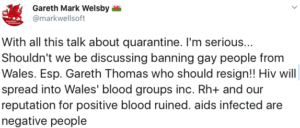 Mark Wells/Gareth Mark Welsby – claims to be the inventor of the YC app and wants a debate about banning gay people from Wales.
A few days ago he wrote in one tweet: "With all this talk about quarantine. I'm serious… Shouldn't we be discussing banning gay people from Wales. Esp. (gay ex-Welsh rugby international) Gareth Thomas who should resign!! Hiv will spread into Wales' blood groups inc. Rh+ and our reputation for positive blood ruined. aids infected are negative people".
Mr Wells/Welsby plainly has an issue with gay people, and tweeted offensive questions to @PrideCymru: "What percent of your membership has HIV AIDS, whats the %difference between your membership with AIDS and the normal %population. HIV is in your group.YES. what research have you? Do you know the %increase in AIDS in wales per year? Please reply" and to @BBCWalesNews "You have a responsibility to prevent the spread of disease and are acting recklessly on social media… encourages Gareth Thomas on gay day".
The contentious 'Penyberth' Twitter remark was a response to an article 'reporting' protests against a new military training base, on the nationalist website Nation.Cymru (NC), which is supported by the taxpayer.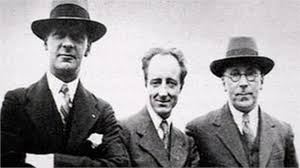 This inflammatory tweet in Welsh and English stated:  "Another Penyberth on the horizon!
"The question is this:  Are there three heroes today ready to make a stand?".
The three 'heroes' is a reference to original members of PC (among them Saunders Lewis) who gave themselves up at Pwllheli police station and were imprisoned for nine months following the destruction.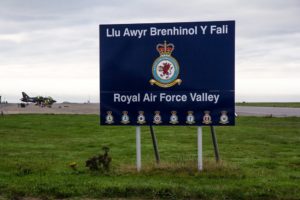 The YC tweet from Ruthin was also sent to the Twitter address @NationCymru, after a controversial article was published on the website, which receives a huge grant of public money from the Books Council of Wales (BCW).
The Editor of NC, Ifan Morgan Jones, has been in trouble for accepting an advert from the Bangor University's (BU) journalism course that HE teaches on, and critics have claimed it is a blatant conflict of interest.

The article on his website began:  "The Welsh government has been urged to withhold support for a new military training airfield at Llanbedr in north-west Wales.
"Protesters claim the RAF is expected to use the site for training pilots from Saudi Arabia, at a time when Saudi forces are bombing civilians in Yemen.
"Estimates by Amnesty International suggest that over 20,000 civilians have been killed and injured by fighting in Yemen since March 2015." 

But there have been protests too about NC.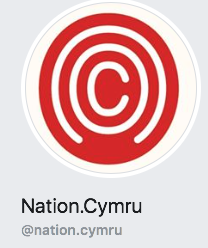 The Eye have been alone in reporting the anger about key workers fighting for people during the Covid-19 lockdown being threatened, following comments on the social media site of NC which have been likened to life in Nazi Berlin.
The revelations on the Facebook (FB) site of NC come hard on the heels of our disclosure that other headline-grabbing observations have included in the past that holiday homes should "burn to the ground", and will put further pressure on the website's funding by the BCW.
The extremist comments were posted after a link was published to an NC 'news' piece, which declared that:  "The county of Gwynedd in the north-west has seen the largest collapse in consumer spending as a result of Covid-19 in both Wales and England, according to business data".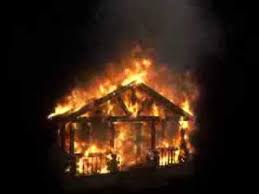 But one aggrieved writer hit back and said:  "I am genuinely concerned by the amount of vitriol that comes out in the comments on the Nation.Cymru posts, and it makes me feel that we are uncomfortably close to the political posturing of 1930s Berlin.
"We have had property damage (mostly to key workers cars) and threats and insults made to people (again, often keyworkers going about their legitimate business) because "they're not from round here.""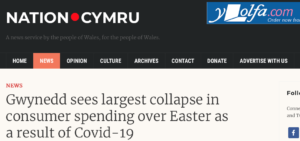 A different contentious article on NC also appeared to have the Covid-19 lockdown in its sights, and began:  "If it's 'coronavirus holiday' season in rural Wales, the forecast is frosty for second home owners", adding:  "From spreading the virus and skipping lockdown to unfairly claiming business relief, second home owners have had bad pandemic press".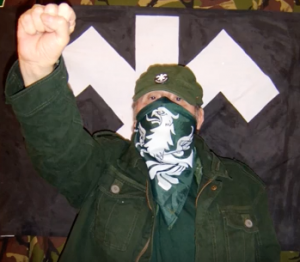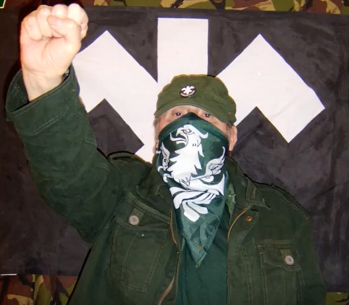 Yet these provocative statements prompted a string of other extreme comments. Apart from those about burning holiday homes, another said:  "I remember the sixties" which refers to a time when the paramilitary organisation Free Wales Army (FWA) was prevalent.
Even before the goading tweets from the Ruthin and Afan Valley branches of YC, it was clear the independence-supporting website NC that one was sent to, as well as Dr Jones, endorsed this aim.
Dr Jones helped organise an independence rally in Caernarfon but it had to be postponed because of the lockdown, and his website has published numerous 'stories' backing it.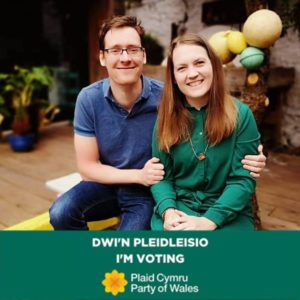 One recent 'opinion' piece on NC began:  "It seems the opponents of independence, now running out of arguments, are getting desperate.".
YC has also been endorsed by controversial BBC Cymru Wales Radio Cymru (BBC CW RC) presenter Rhydian Bowen Phillips.
He used Twitter to 're-tweet' one of the independence movement's comments.
In the past he has enraged many listeners to his show after also re-tweeting the comments of 'Jac Jolly' about the Welsh language, who has said on social media that he is proud cottages in Wales were burned down and tweeted that: "The UJ should be burnt despicable rag that it is" with an emoji of a burning flame following the remark.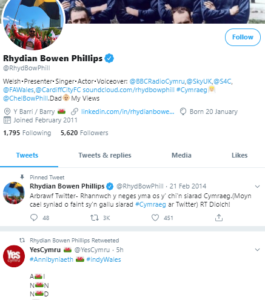 Mr Phillips holds extremely trenchant views himself and has also re-tweeted a comment claiming that a Brexiteer is "stupid", as well as "A ruptured pustule on the anus of the country …and…I utterly despise you".
He presents on BBC CW RC at Saturday lunch time, and was a guest during the wedding of headline-grabbing BBC Wales Today (WT) and Radio Wales (RW) presenter Lucy Owen (Cohen) to fellow X-ray host Rhodri Owen, in 2004, and has too been reported to the Football Association of Wales (FAW) for using abusive language on social media.
Recently YC has claimed to have 12,000 signatories to a petition calling for a referendum on Welsh independence, yet furious commentators point out there is a population in Wales of three million and the vast majority are opposed to independence.
But perhaps these facts are ignored by YC's Ruthin and Afan Valley branches as they encourage an attack on a military base, and ask in an intimidatory way what should be 'done' about Unionists, or Mr Wells who likes to 'warn' that gay people should be stopped from spreading disease…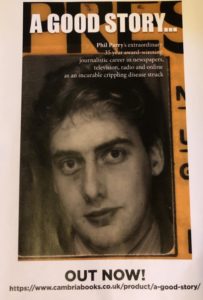 Tomorrow – the former Welsh nationalist party, Plaid Cymru's candidate whose social media business account has been suspended, and who padlocked his personal ones despite using the internet extensively to ask the public for money.  
Our Editor Phil Parry's memories of his astonishing 37-year award-winning career in journalism as he was gripped by the incurable neurological disabling condition Hereditary Spastic Paraplegia (HSP), have been released in a major book which was NOT funded by the BCW, 'A GOOD STORY'. Order the book now!